Gramophone Visits the Consumer Electronics Show - 2016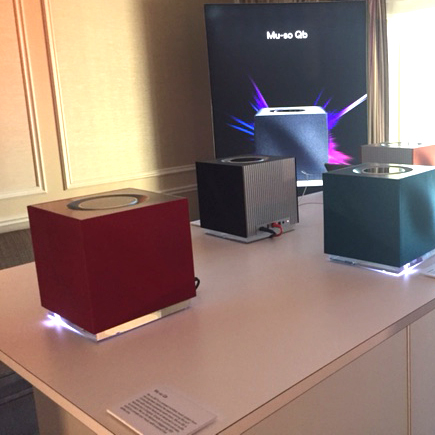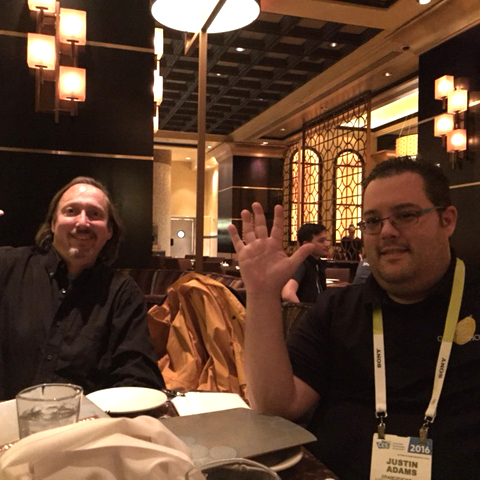 Gramophone just returned from the Consumer Electronics Show and did we have a great time! From wall-mounted turntables to lamp speakers, our director, sales managers, and lighting designer saw a ton of new developments that are too good to keep to ourselves.
First, GoldenEar is retouching an old classic line of theirs and is introducing the GoldenEar Triton Two+ and Three+ speaker systems. Looking almost identical to the original Tritons, the Triton Two+ and Three+ distinguish themselves from their muses with a bright blue LED light, two 4.5 inch midrange drivers mounted above and below the tweeter, a completely new balanced crossover that incorporates polypropylene capacitors, and a reprogrammed low-frequency control unit for the amplified bass section of the speaker. Sandy Gross, GoldenEar's founder, says the speakers benefit from "a significantly smoother, higher-resolution, more open, more revealing, and more highly detailed sound. In addition, there is dramatically more expansive imaging and tighter, faster, and better-integrated bass."
Can't wait for this reboot? The GoldenEar Triton Two+ and Three+ will be coming to Gramophone's stores sometime in 2016.
Meridian's MQA also made a reappearance at this year's CES, after introducing itself to the masses at last year's shows and gathering stellar response. If you're unfamiliar with MQA, it is basically a certification guaranteed by Meridian that the sound that was recorded in studio will be the exact same sound that hits your ears after you purchase it, guaranteed you have equipment that supports the new technology. MQA unravels your music to its best quality playback, without compressions and audio loss after MQA cleans up distortion and music blurs, with a method it calls "Music Origami" that makes large, hi-res files manageable and compatible with any service or playback. MQA will soon be available across select streaming and download services, and will be picked up by not only Meridian but also the Lenbrook Group and Tidal streaming services.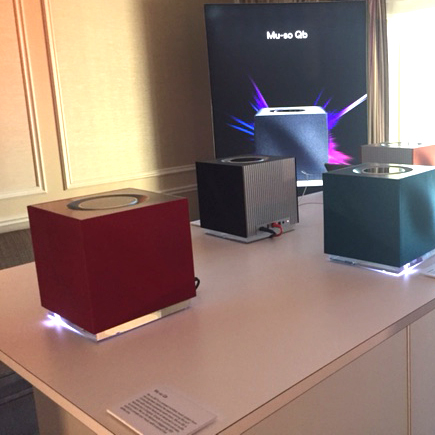 Naim also struck a chord with its new Qb (pronounced as "Cube"), a compact wireless music system from the same engineers behind Naim's award-winning Mu-so. The Mu-so Qb looks very much like its predecessor, aside for the shape it's aptly named for, and "generates a staggering 300 watts to unmask your music with a sound that defies size," according to the manufacturer. The Qb can connect to networks via ethernet or WiFi; enables wireless hi-res streaming through UPnP, AirPlay, Spotify Connect, TIDAL or Internet Radio; and can connect to Bluetooth enabled devices for smart music playback as well. Don't forget about its customizable grilles as well: the Qb grille comes with black but can be upgraded to blue, orange, or red, depending on your style preferences. The Mu-So Qb will come to Gramophone in 2016 as well, so be sure to visit us when it hits.
We saw a lot of cool things at CES, and will have follow up in the near future to introduce even more awesome products and technology coming soon to Gramophone. Stay tuned!