A Modern System for Modern Lifestyles: McIntosh MTI 100 Integrated Turntable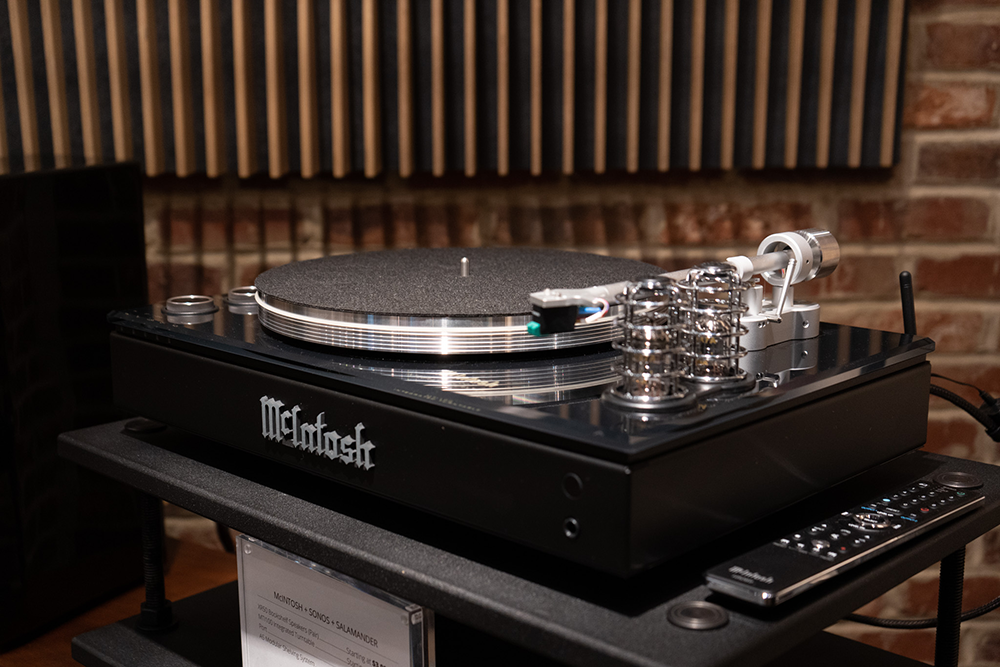 What do we want from our music system? That question seems pretty fundamental, right? The answer is something like this: we seek to reproduce our favorite music as accurately as possible, within our budget. A music system that costs $999 retail won't be able to reproduce the thundering drum sounds or deep pipe organ notes that a $30,000 system can reproduce. Yet the goal in both cases is the same - making our most-loved albums sound as realistic as possible.
But another question usually surfaces: how much room do we have for this new gear we contemplate? In general, better systems are physically larger. High-end speakers are often taller, wider, and deeper. The electronics to drive those better speakers can swell into both more components and bigger ones. Most higher-quality power amplifiers house larger power supplies and heat sinks than more affordable ones have. As our desire for quality increases, our ability to put all that gear into our home may, or may not, also increase.
Given the above, are there quality products that don't take up too much room in your home? The folks at McIntosh have an intriguing answer. Have you ever seen an integrated amplifier that is also a turntable? Most likely, the answer to that is "No". We hadn't either until we saw the McIntosh MTI100 Integrated Turntable. If you are looking for a compact audio system with great sound, this might be the one for you.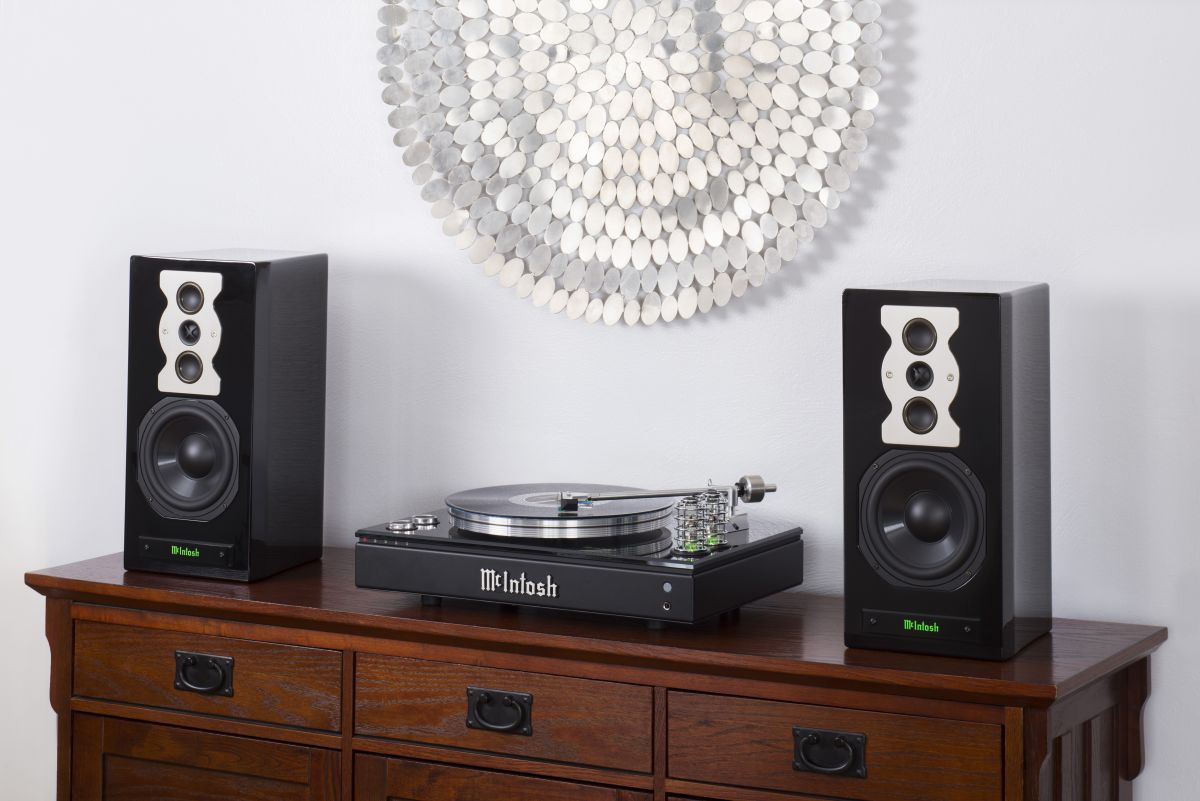 The MTI100 is on display at Gramophone's Experience Center in Timonium, Maryland. For such a relatively small music system, it sounds great. In one space-saving package, barely larger than a standard-sized stereo receiver, you get all you need to enjoy Bluetooth streaming and record playing. It's expandable, too. At first glance, this system looks like a turntable. But this complete home audio system is far more than a 'table, including the following: 
A beefy McIntosh power amplifier
A vacuum tube preamp
A tube phono preamp
A McIntosh HiDrive headphone amp
A high-quality turntable with tonearm,
A phono cartridge that is already set up and balanced for you
apt-X capable Bluetooth DAC, for streaming favorites from your phone
Best of all, this McIntosh-engineered and built system takes up very little space. Just wire up some speakers and let the fun commence! McIntosh's MTI100 won the HiFi Plus Editor's Choice Award in 2020. When reviewed in HiFi Plus, March 2020 (Issue 181), reviewer Simon Lucas said the MTI100 "…sounds so articulate, so candid" and as a turntable, the MTI100 "manages to deliver on almost everything vinyl enthusiasts prize about the format/" He said the amount of detail it delivers "without sounding in any way prissy or analytical is no easy task" and added the "mastery of low-level harmonic dynamics on display here is considerable."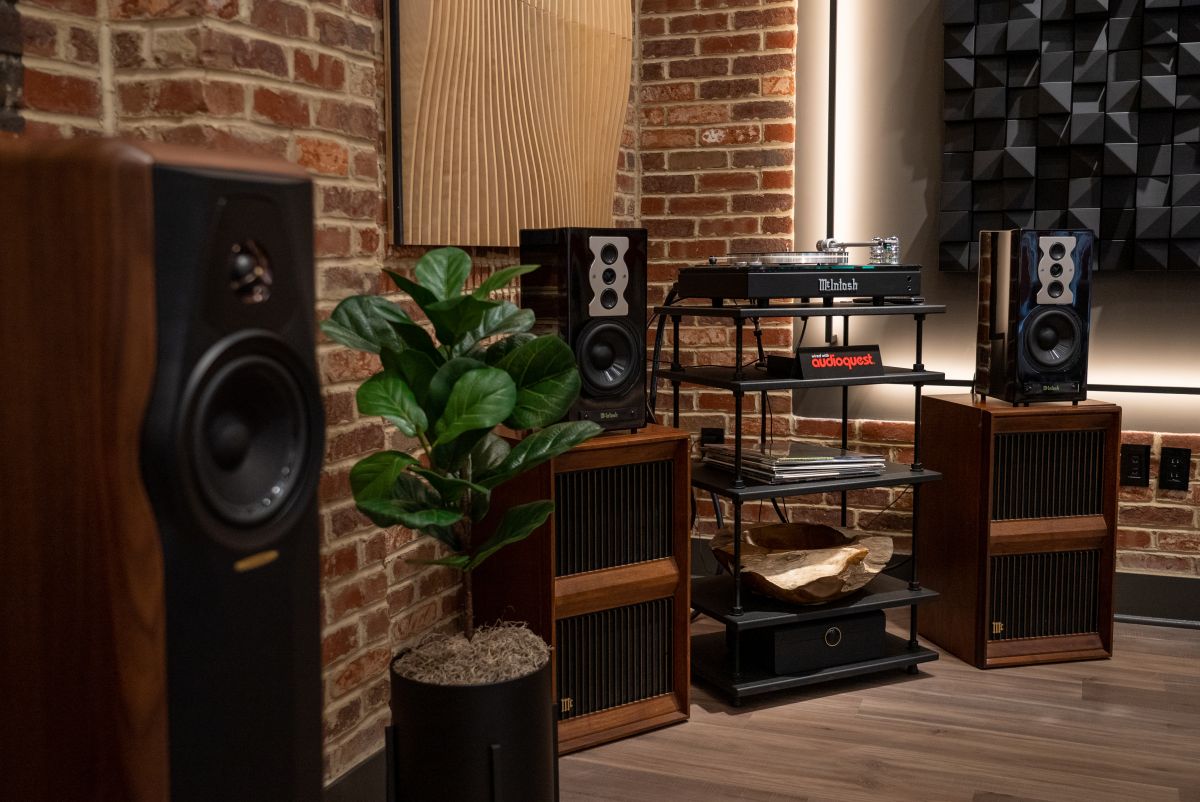 Your new McIntosh MTI100 (should you choose it) has a remote control to handle the basics: power, volume up/down, choose the source, mute, pause, stop, skip, etc. You can also control the unit as you stand in front of it. The MTI100 has controls that do multi-function duty so that it's not junked up with a dazzling array of buttons and controls - it has a clean appearance.
One switch to the left of the 'table turns the unit on and off and doubles as the volume up/down. A second switch allows you to select between five inputs (phono, Bluetooth, a connected streamer or CD player, your TV sound, etc.) and doubles as the turntable motor start / stop button. You'll love the way the preamp and phono preamp tubes light up in McIntosh green when you power the unit on.
Despite its compact appearance, the MTI100 has plenty of power for most speakers. It offers 50 watts per channel into an 8-ohm speaker load and 80 watts into a 4-ohm load. You also get preamp-outputs on the back panel, in case you want to connect a more demanding set of speakers, or are putting the system into a larger room. You can grow with this system over time.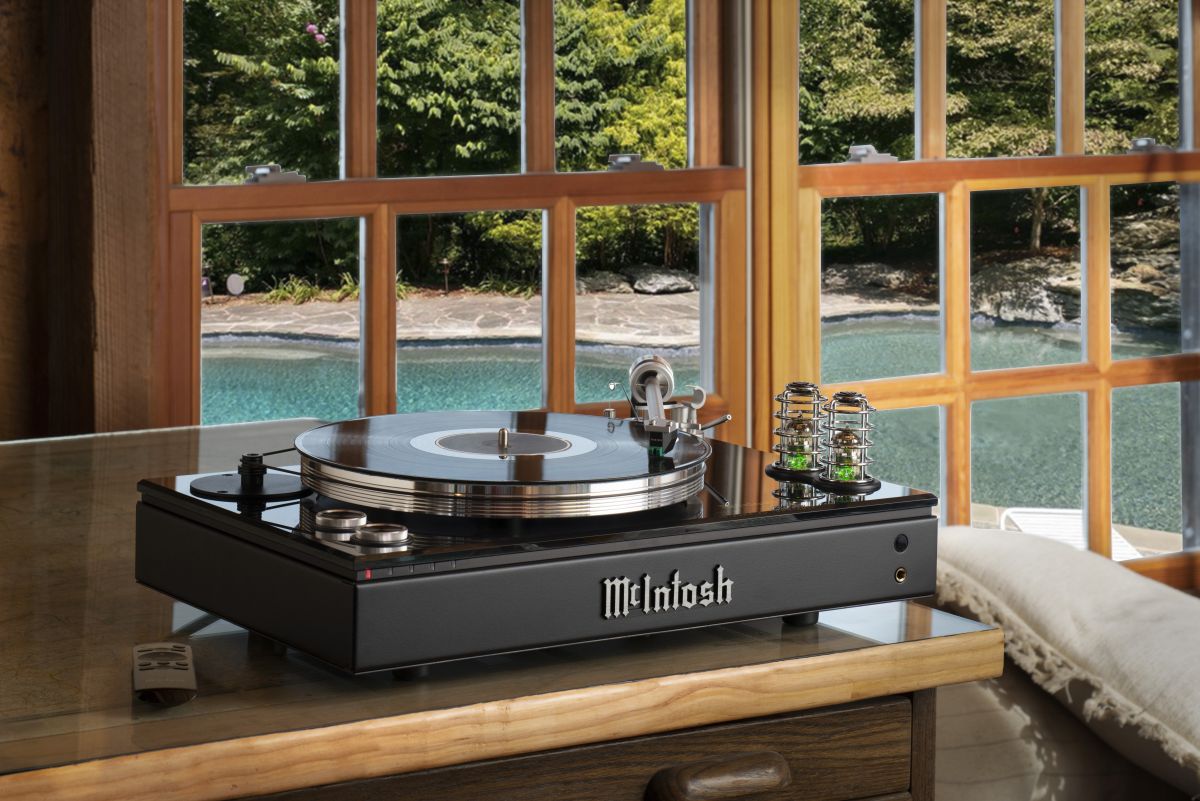 The vacuum tube preamp is a great match for the power amp section. The tube phono preamp is also a nice touch and contributes quite a bit to how good record albums sound when played on this rig. McIntosh installed a HiDrive headphone amp, which makes late-night listening a pleasure. Connecting headphones mutes the speaker outputs, so you don't wake up the family.
This system is compact and great sounding, but is also easy to use. McIntosh has taken most of the set-up work off your shoulders. The turntable comes from their Binghamton, NY factory set up and ready to use. The excellent Sumiko Olympia moving magnet phono cartridge is already installed, balanced, and calibrated. Just slip the belt onto the 'table's platter, select the upper part of the turntable motor post for LPs (or the lower section for playing 45-rpm records), and you're ready to go. The only other set-up tasks involve putting the tubes into their sockets and placing the protective cages over the tubes. The tubes are not already installed so that they are better protected in shipping. Connect your speaker wires and go! It's as close to plug-and-play as you can get.
At only 19 1/4 inches wide, the MTI100 is just a bit wider than a standard stereo receiver. It is about 14" deep, so you want to leave 16 or 17" depth to have enough room for cables and speaker wire connections. For such a compact, simple system, this is a great-sounding McIntosh rig, with plenty of power for most speakers' rooms. It is expandable too, with the preamp out and subwoofer out connections, so you can grow with it. Please make an appointment to visit Gramophone's Experience Center and listen to the MTI100. You'll be glad you did!