Have No Fear, Kaleidescape is Here
Trouble finding that favorite movie or CD? Feel like no matter how much you try to keep your music and movies organized something always ends up MIA when you want it the most? Have no fear, Kaleidescape is here.  
Kaleidescape is one of the most impressive media devices I have ever seen. It is a media server that allows you to store all your movies and music on an internal disk. It automatically organizes and visually catalogs your collections that are then instantly delivered to any room in your home.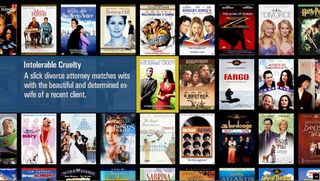 Kaleidescape is built using high-quality components which deliver 1080p video, so you get the best performance rate and the quality is never compromised. 
So, how does it work? Most people are used to finding the DVD or CD of their choice (either in a pile on the floor, a CD/DVD rack, or a bookshelf.  Then, sticking it into the player, and hitting play. However, Kaleidescape stores all your movies and music in one convenient location. Once installed, all you need to do is use your remote (which can be Kaleidescape's, a Universal remote, or Crestron) to access and choose the movie or music of your choice. 
Another great feature the Kaleidescape has to offer is the fact that it is ready for the future. How so? Kaleidescape periodically provides a software update and new hardware, like the new Blu-ray players. This allows you to keep up with the most current movie and music formats so you do not have to keep purchasing newer more expensive technology. I love how you can play, pause, resume, and even bookmark to later jump to favorite scenes in your favorite movies. 
*Other cool features allow: parental controls, resume the movie you are watching in a different room, and even downloading music from your Kaleidescape System to your iPod.
- Chris Beasley