IS SUNBRITETV THE BEST OUTDOOR TV?
SunBriteTV HDTVs have earned a reputation for toughness and durability and have lasted for years in some of the harshest climates in North America. SunBriteTV is the outdoor TV of choice for many professional sports stadiums including: Yankee Stadium, Gillette Stadium, Wrigley Field, Soldier Field, Marlins Park, and many others.
So how did this get started?
The inventors and founders of SunBriteTV faced a common dilemma experienced weekly by many sports fans. Stay inside to watch a Dodgers game or go outside on the patio and enjoy a beautiful California day? Their thoughts: why not do both? So with vision, innovation, and determination, they designed and built a product that had never existed before - a TV that could play in the rain. In November of 2004, SunBriteTV successfully launched the world's first true outdoor television.
SunBriteTV's mission is to deliver a safe, outdoor, worry-free entertainment experience to their customers. Their goal is to design and produce the highest quality outdoor products in the world. Their core values are integrity, innovation, teamwork, and they are deeply committed to delivering complete customer satisfaction.
Which SunBriteTV outdoor tv is right for you?
All SunBriteTV televisions share the features that make them the right choice for outside use: brighter than indoor televisions, weatherproof (protection against snow, rain, insects, humidity), weatherproof cable connections, and a warranty that's valid for outdoor use. Where you place your TV determines which model is the best fit.
VERDANA SERIES
Full Shade (patios, porches, sunrooms)
4K HDR UHD screen with direct LED backlight
Up to 50% brighter than many indoor TVs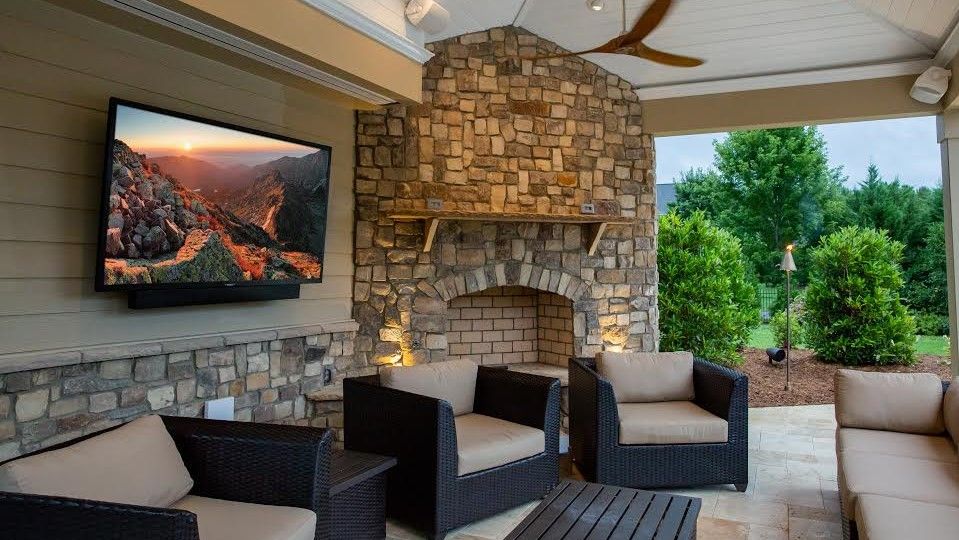 SIGNATURE SERIES
Partial sun or high ambient light (pergolas, partially covered decks)
Commercial-grade, antiglare 4k UHD
Up to 3X brighter than many indoor TVs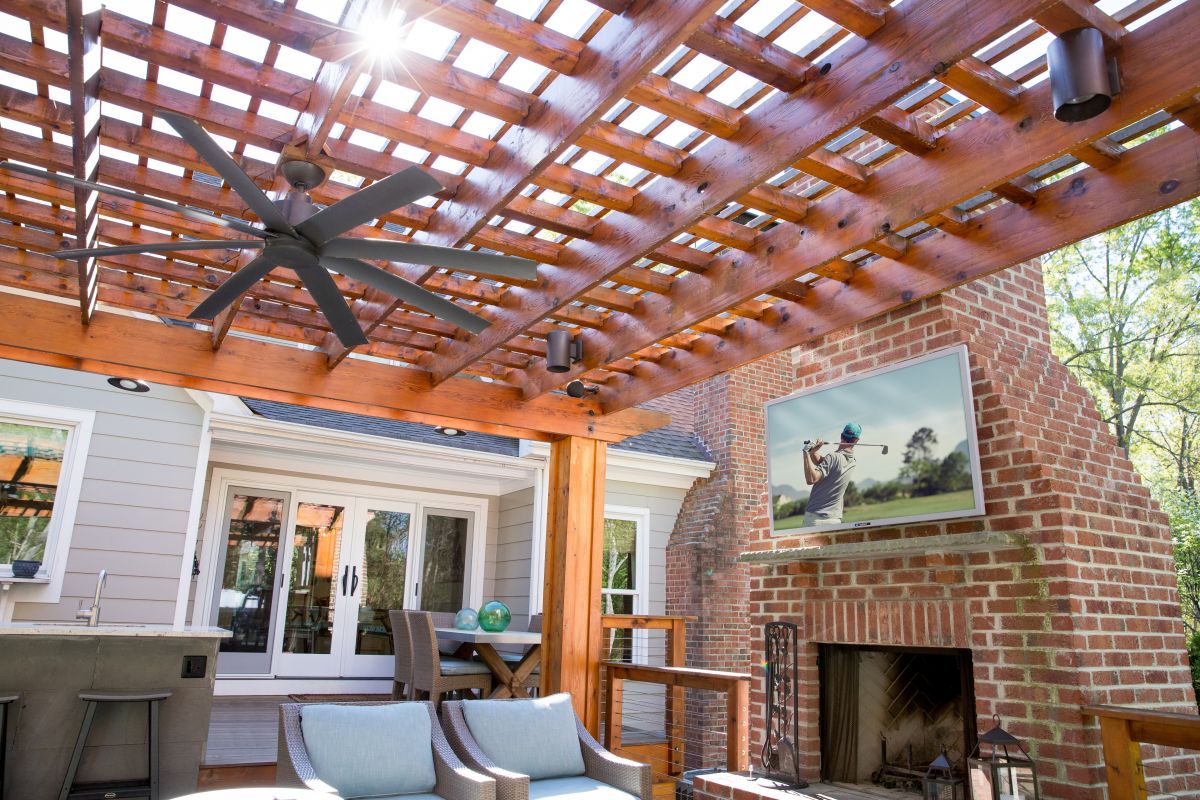 PRO SERIES
Full sun and active areas (poolside, outdoor seating areas)
Commercial-grade, antiglare, heat-resistant screen
Protective tempered glass shield
Up to 3X brighter than many indoor TVs