IN-HOME CONSULTATION
Are you thinking about adding new technology to your home, improving your network, reinventing your space, or even building a home theater? Gramophone provides free in-home design consultations. Our advisors will show you what works best for your home and lifestyle and create a personalized plan to bring your ideas to life.
Sit back and enjoy the transformation! Your consultant will take care of the organization, deliveries, and installations.
THE PROCESS – How it Works
1. SIGN UP.   Call any of our four locations or send us an email and we'll contact you to schedule a consultation.
2. CONSULTATION.   No one knows what you love and how you live better than you. That's why we listen. Whether you need help connecting your home with Smart Technology, upgrading your Home Theater or Outdoor Entertainment, want a Room Transformation, or just need a little advice, our home consultation advisors can help. Your thoughts and feedback are the inspiration behind our suggestions and design.
3. PRESENTATION.   Keeping your ideas and budget in mind, we prepare a presentation within two weeks of the initial meeting to help you visualize your finished project.
4. REALIZATION.   Excited about your plan? Our Team will handle every detail, from the white-glove delivery and installations down to the final touches. Sit back and see your vision take shape.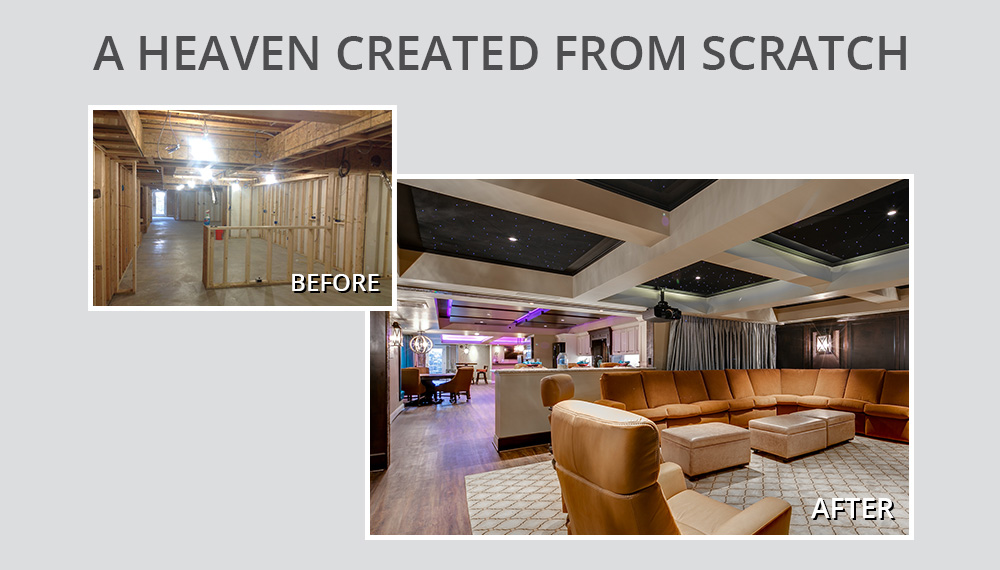 SERVICES – What We Can Help You With
CUSTOM HOME THEATERS.   Whether you're looking for a movie haven or space to host friends and family, we can discuss your ideas in a free in-home design consultation. We can create anything from a high-end custom surround sound system and video setups to a theater with risers, custom-installed theater seating, and a projector to light up your 140" screen that will entertain you for years to come.
Learn more ▸
View Case Studies ▸
HOME AUTOMATION.   Simplify your life with the capability to control lighting, TV, music, security, temperature, and more whether you're at home or away. 
Learn more ▸
WHOLE-HOUSE MUSIC.   Seamlessly move from room to room without missing a beat. We'll provide music that sets the mood in every room, whether you're throwing a party or getting ready for work. 
Learn more ▸
LIGHTING DESIGN & AUTOMATION.   Gramophone can provide lighting designs and automation that will enhance the convenience, comfort, and security of your home all while saving money on the electric bill! With a single button, you can turn the lights on as you pull into your garage, set the mood when you're entertaining, to show your home at it's best, or even have lights throughout the home turn on and off to provide a "lived–in" look when you're away.
Learn more ▸
SHADING.    Tired of stepping into the tub to adjust the shades? Gramophone can install motorized solar shades that enhance your views and control the sun on hot days, increase your privacy, provide a better night's sleep, and provide glare-free TV viewing.
Learn more ▸
INTERIOR DESIGN.   Even with all of the technology, TVs, music, and automation, a home isn't complete without a touch of grandeur or coziness. Rely on our Design & Build Team to enhance every inch of your space, from construction to furnishing all of the details. 
Learn more ▸
Be Inspired ▸
NETWORK / Wi-Fi REVIEW.   Let our experts analyze your Wi-Fi. We'll identify dead spots and slow speeds to create a secure network, so you have a strong signal in every room–even by the pool!
Learn more ▸
ELECTRICAL SERVICES.   From adding a ceiling fan to installing backup generators for your entire home, our professionally trained and experienced team has the resources and know-how to get the job done quickly and accurately. Ask our home consultation advisors for more information on this service or any of the others!
Learn more ▸​