ABOUT KLIPSCH
ABOUT KLIPSCH
After nearly 70 years of producing premier, high-quality audio products, it is difficult to believe that the world's leading speaker manufacturer's story began in a tin shed in Arkansas. It was Paul W. Klipsch's mission to change the standard of sound forever, and his plan paid off. Klipsch essentially kicked off the Hi-Fi era with his Klipschorn speaker design and received the Audio Engineering Society's second-highest honor, the prestigious Silver Medal Award years later for his contributions to speaker design and distortion measurement. Another milestone was the introduction of the first computer speaker system in the world to be THX-Certified.
Today, Klipsch's worldwide headquarters building is in Indianapolis, Indiana and features a state-of-the-art audio research and development facility.
Klipsch's product variety reaches from speakers, wireless devices to headphones, all "Designed with pride in Indianapolis."
PREMIUM HOME AUDIO FROM KLIPSCH


Nowadays, home audio needs to reach so much further than merely deciding on bookshelves or towers, that is why Klipsch offers the speaker you need and the quality you deserve.
Whether you're looking for a simple two-channel system to complement your turntable, a sound bar, amplifier or building the ultimate home theater setup. Klipsch products are easy to set up and to use. Pick from their sleek modern products or bring back some history with Klipsch's "Heritage" line.
Want to take it a step further and create a Custom Home Theater?
HERITAGE SERIES SPEAKERS
Klipsch built its name in audio thanks to great speakers like the La Scala and the Cornwall. They are a testimony to what made the Company so successful, which is why they are called the Heritage series today. And while they reflect the past they are still top of the line in regards to quality. Let the Heritage series wow you with its beauty and performance.
Here are some examples for you to check out: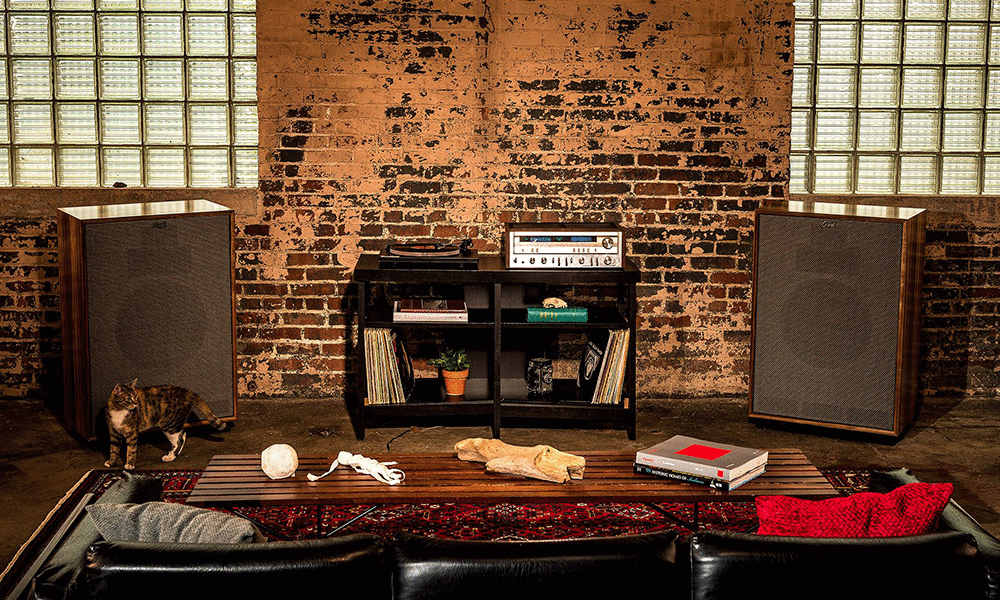 KLIPSCH WIRELESS MULTI-ROOM


If you wish to experience the Klipsch signature sound wirelessly throughout your home, Klipsch Stream is the right choice for you. And since you use the wi-fi to connect your speakers, there is no limit to the number of speakers correlated, even passive ones - just stream your favorite music stations through the Klipsch app on your smartphone or tablet.
Headphones


Over 70 years of audio expertise enables Klipsch to produce headphones that are superior to other brands. No matter if you are looking into in-ear or on-ear headphones, free yourself from background noise and listen to your music the way it was intended to be. If you are unsure what kind of on-ear headphones are the right fit for you, read up on our article about "Open-back vs. Closed-back Headphones" or let our experts advise you.