PREMIUM HOME AUDIO FROM KLIPSCH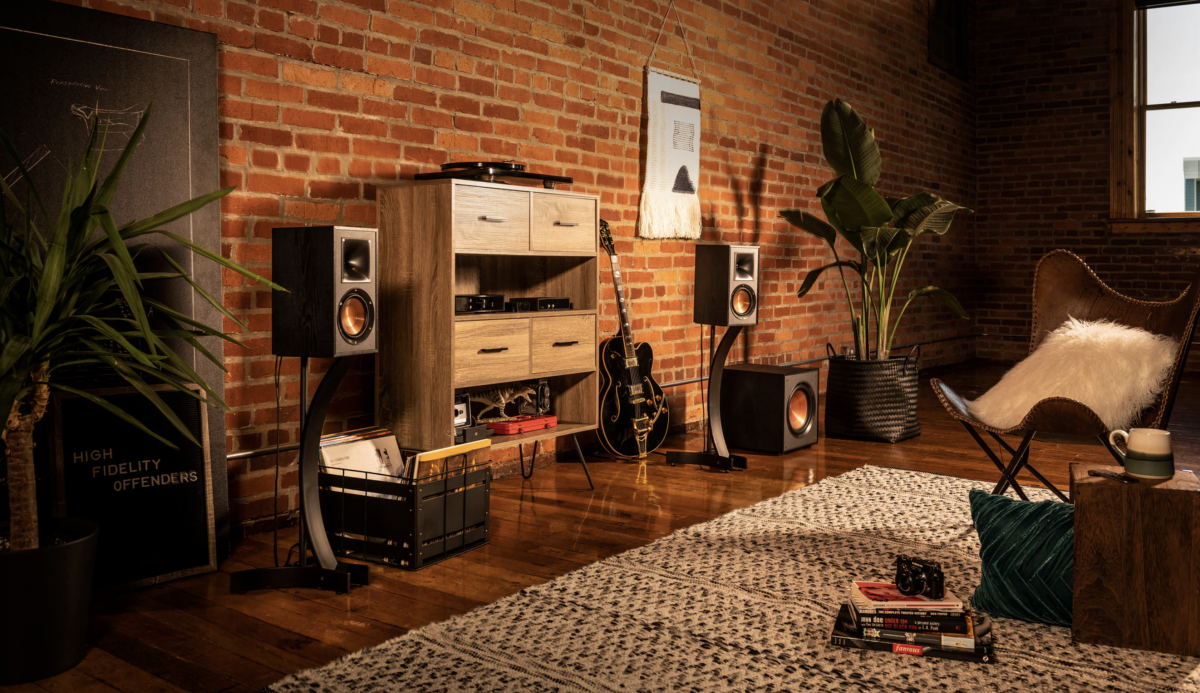 Nowadays, home audio needs to reach so much further than merely deciding on bookshelves or towers, that is why Klipsch offers the speaker you need and the quality you deserve.
Whether you're looking for a simple two-channel system to complement your turntable, a soundbar, amplifier, or building the ultimate home theater setup. Klipsch products are easy to set up and to use. Pick from their sleek modern products or bring back some history with Klipsch's "Heritage" line.
HERITAGE SERIES SPEAKERS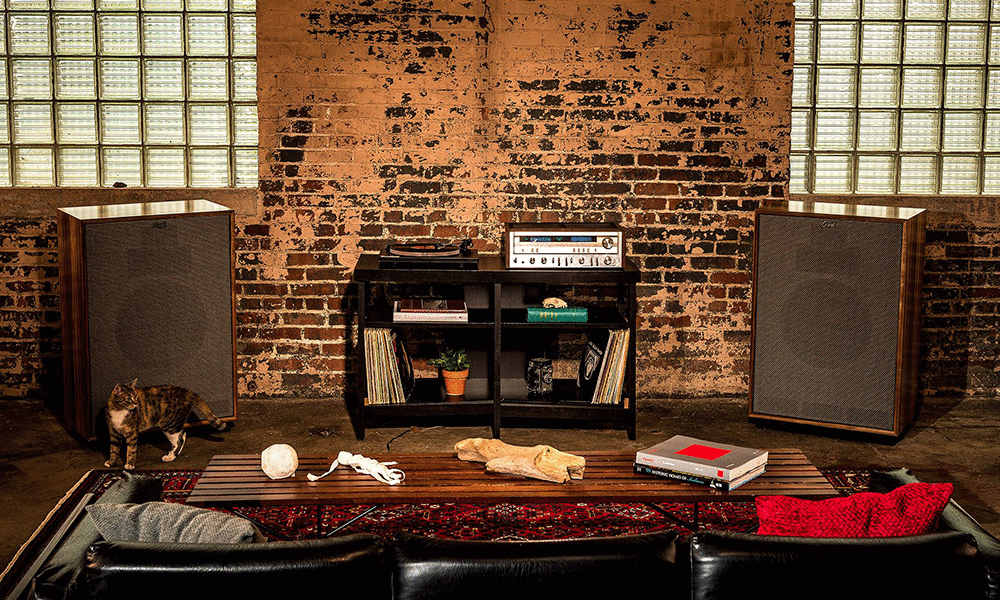 Klipsch built its name in audio thanks to great speakers like the La Scala and the Cornwall. They are a testimony to what made the Company so successful, which is why they are called the Heritage series today. And while they reflect on the past they are still top of the line in regards to quality. Let the Heritage series wow you with its beauty and performance.
CINEMA SERIES - SOUND BARS AND WIRELESS SUBWOOFERS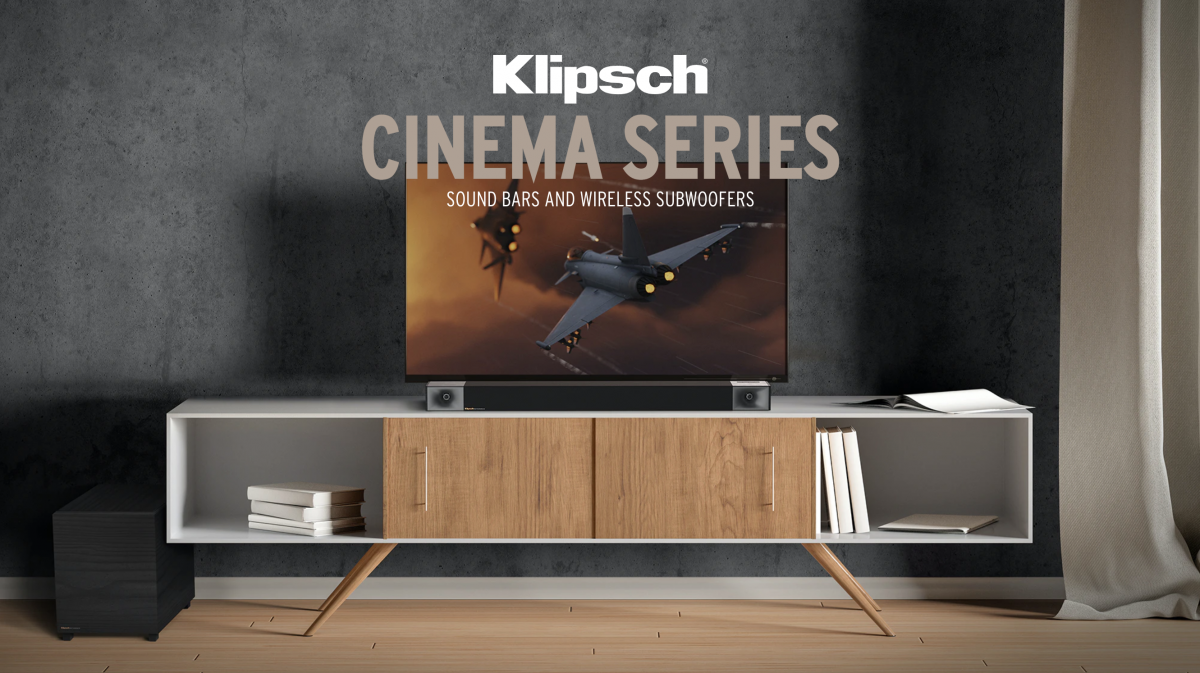 Seamlessly upgrade your television viewing to a home theater experience with Klipsch horn-loaded Cinema Series Sound Bars. 
Create a cinematic soundstage with true left and right speakers and a dedicated center channel with three dialog enhancement modes to ensure that you hear every whisper and detail with unrivaled clarity. Klipsch makes the setup simple. Plugin the included HDMI cable (or optical cable) to your TV and enjoy a premium home theater experience.
HDMI-ARC gives you full control of your system, including the wireless sub, with a single remote. 
Klipsch Cinema series has the largest wireless subwoofers on the market. They deliver cleaner, more powerful bass than anything you've experienced before.
Crafted using real wood material, they are designed to look and sound like our signature Reference Series speakers.
Headphones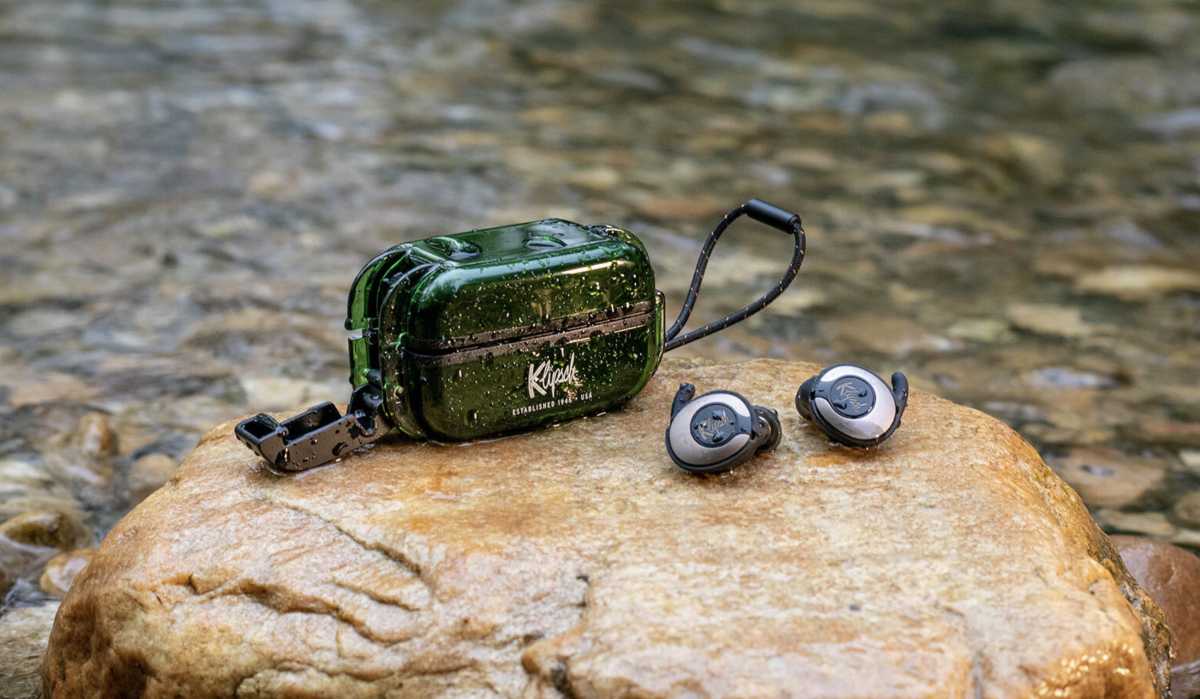 Over 70 years of audio expertise enables Klipsch to produce headphones that are superior to other brands. No matter if you are looking into in-ear or on-ear headphones, free yourself from background noise and listen to your music the way it was intended to be. If you are unsure what kind of on-ear headphones are the right fit for you, read up on our article about "Open-back vs. Closed-back Headphones" or let our experts advise you.