Meetings & Teleconferences
in small Hi-Tech spaces
The rise in telecommuting, quick small-group meetings, and open office environments lead to a change in how conference rooms are structured. Smaller, so-called huddle rooms and home offices became more popular as they increase productivity while saving energy.
Those small spaces require refined technology for reliable room scheduling, videoconferencing, wireless presentations, and collaboration applications, as most participants are not physically present.
Another consideration for the perfect huddle room experience is adaptable office furniture to accommodate the small space, technology, and participants.
Let us take your huddle room or home office to the next level with cutting-edge technology!
Gramophone offers a variety of video conferencing packages.
Starting at only $3,999 for a new setup or existing TV.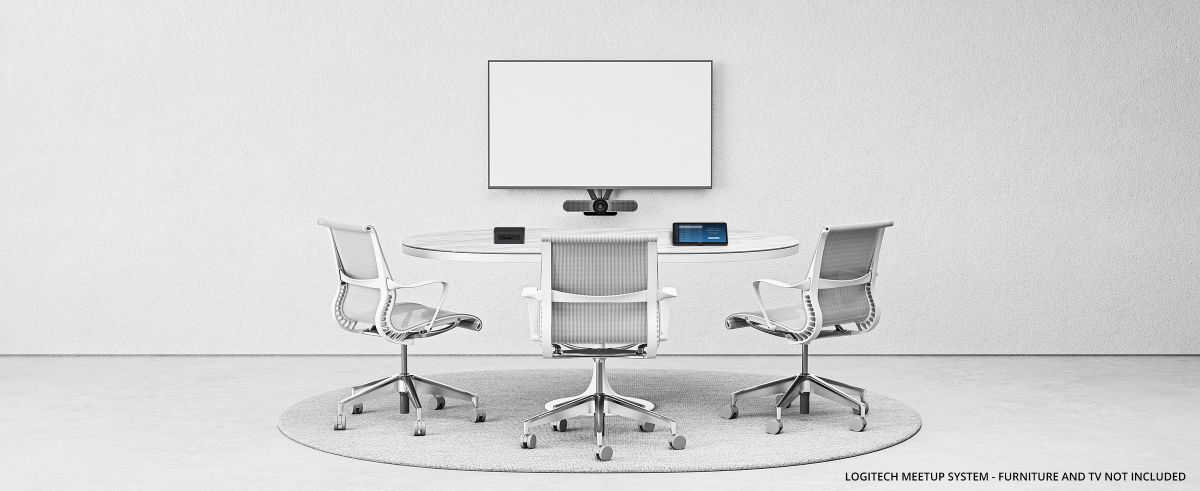 Huddle Room Technology Partners

CRESTRON – UC-SB1-CAM
UC Video Conference Smart Soundbar & Camera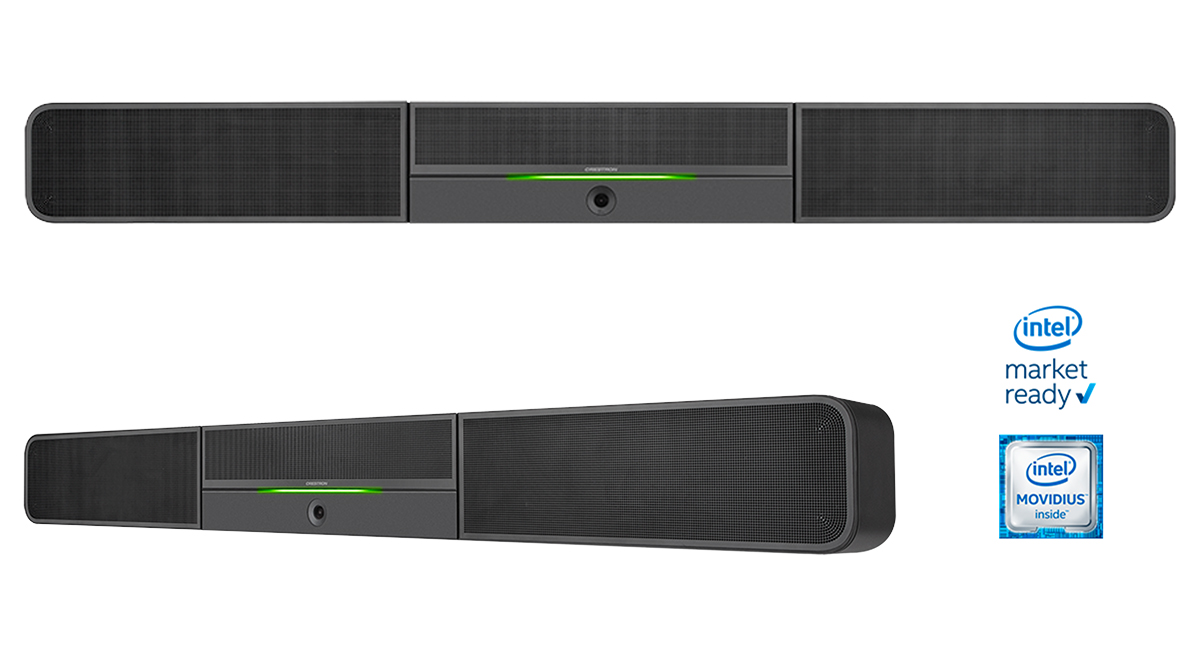 A sleek and stylish soundbar comprising a high‑performance conferencing speakerphone and camera in one stunning front‑of‑room device. Installs cleanly beneath the room display, and interfaces with any computer via USB.
HEAR ALL
Decades of Crestron audio engineering expertise are built into every Crestron UC Smart Soundbar.•   Combines Digital Signal Processing, including Acoustic Echo Cancellation, amplification, speakers, and microphones in one device•   Goes beyond simple voice amplification; supports full-range audio and HD audio, so the richest content has the fullest sound•   Employs adaptive beam forming technology to pick up whoever is speaking with pinpoint precision
SEE ALL
Choose the camera option that  best suits your needs. Both give you big picture views with as close to real life quality as you can get. Want to zero in on speakers or count attendees?  The Crestron UC Smart Soundbar with  the enhanced 4K camera is made for you. No matter which camera you choose, you'll pick up on every visual cue and gesture.
DO IT ALL – FAST
An installation process that's as close to instant gratification as you can get.
1.   Choose the model that's right for your room
2.   Integrated bracket makes  installation a snap
3.   Connect power
4.   Plug in USB
5.   Play
Logitech MeetUp
All-in-one conferencecam with an ultra-wide lens for small rooms
Designed for huddle rooms and other smaller spaces, MeetUp packs big features into a compact form factor.
SPEAK EASY
with Full Duplex & Advanced Beamforming
Front-of-room alignment of voice and video is just the first step to natural conversations. RightSound™ technologies include a beamforming mic array that captures speech, while auto-leveling louder and software voices and suppressing noise.
RIGHTSIGHT
Computer Vision
With RightSight™ computer vision, MeetUp automatically adjusts camera position and zoom to find and frame people in the room. Unlike voice tracking systems that jump from person to person, RightSight frames everyone in the conversation for a more comfortable and collaborative experience.
JBL PROFESSIONAL AMX ACV-5100
Acendo Vibe Conferencing Sound Bar with Camera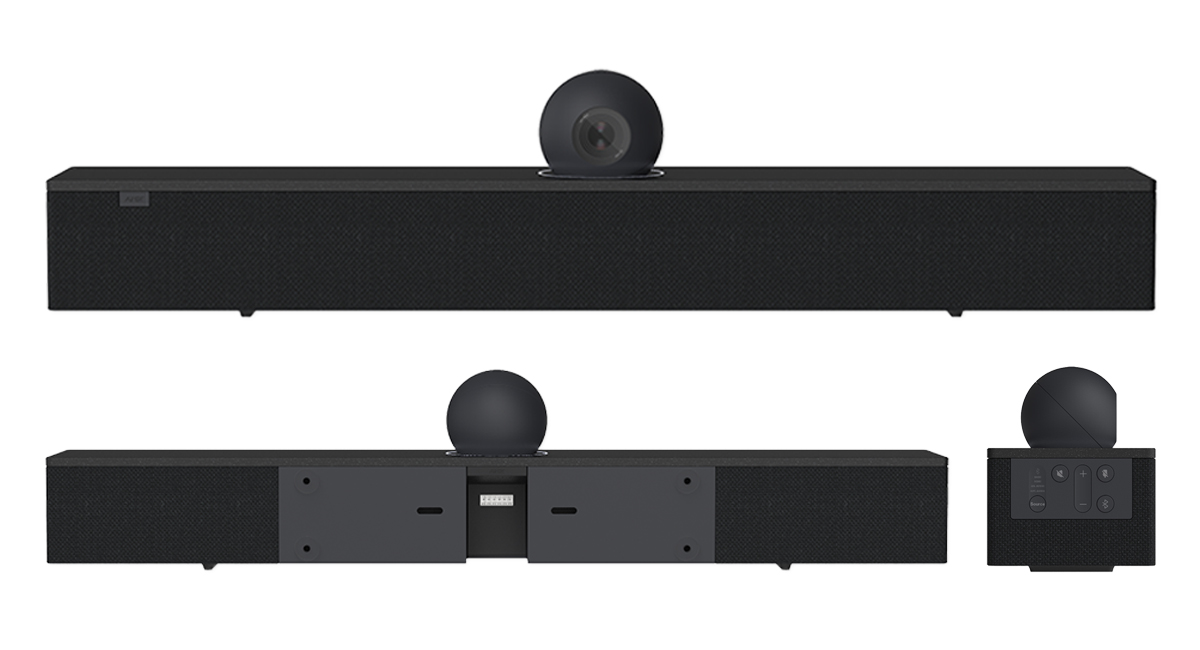 The Acendo Vibe 5100 is an expertly designed web conferencing soundbar with an integrated camera. Featuring Sound by JBL, integrated connectivity that a professional environment requires, and a look that holds up to modern workspace architecture, Acendo Vibe supports the high standards of today's workforce.
With Acendo Vibe's wide-angle camera, integrated JBL speakers, far-field microphones, and DSP algorithms users can be sure everyone in the room is seen and heard clearly. Additionally, because the camera and microphones are integrated into the same device the potential for echoing during the call is eliminated.
HDMI, USB, and Bluetooth connectivity support BYOD environments as well as integration with Acendo Core for an even more intuitive room collaboration solution. CEC screen control turns the display on and off in response to triggers. Dedicated audio inputs and outputs can also be used to integrate Acendo Vibe with other room technology, such as hearing-enhanced systems.
COMMON APPLICATIONS
With the trend toward open working environments, small meeting spaces are becoming more and more important. It is critical that these spaces be well suited for quick, extremely intuitive collaboration, so as not to interrupt the daily workflow. Bringing your own Device into meeting spaces that lack technology means a group huddling around a laptop and trying to hear, and speak, using the laptop audio and video (which is really meant for an individual rather than a group).
With a very reasonable entry price and low total cost of ownership, Acendo Vibe is ideal for any collaboration space, and can even be incorporated into small spaces that didn't have technology planned.
Salamander Designs
Unifi Huddle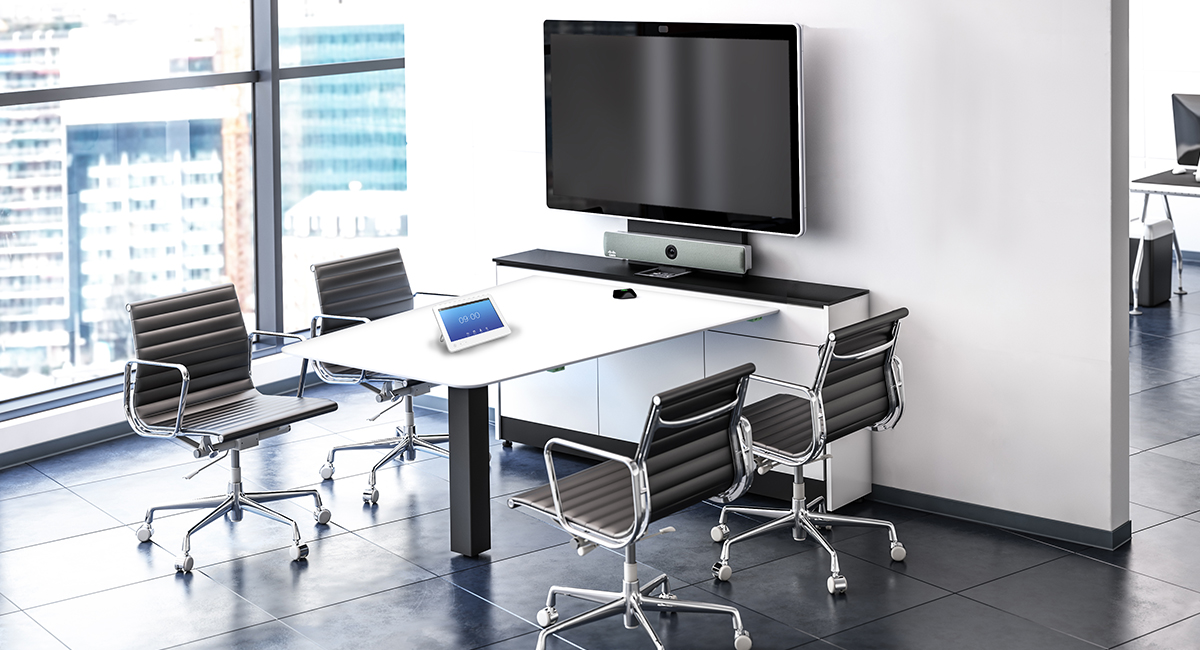 The Salamander Designs Unifi Huddle™ Tables provide the latest in high-quality, customizable solutions so teams can gather quickly and collaborate more easily. Unifi Huddles consist of two models that provide the latest in table solutions to accommodate today's modern offices and impromptu meetings. Both designs are easy to specify for rapid deployment and offer innovative solutions to support and manage today's technology. Ultra-simple to install in just minutes, Unify is built to last and a future-proof design allows technology updates easily
UNIFI HUDDLE™
Ideal for 2 to 5 people seated, Unifi offers select mounting solutions to support virtually any unified communication technology. A premium-grade cabinet features storage for larger AV systems with quick access and easy cable management. Other thoughtful options include power distribution and cooling systems.
UNIFI HUDDLE™ LITE
Since one size doesn't fit all, the smaller Unifi Huddle Lite accommodates 2 to 3 people at cafe-height and is ideal for a fast-paced environment where people gather often in an impromptu manner. The Unifi Lite is available with or without an integrated display mount and features a unique under table storage base is easily accessible for small AV systems.