Projector Solutions
Epson is the number one selling projector manufacturer worldwide, Their projectors and displays deliver outstanding image quality that enhances communication, inspire collaboration, and offer a low total cost of ownership with excellent reliability and service.
 
WHY EPSON
Epson became the number one share leader in projectors worldwide by being committed to offering products that are superior in its technology, innovation, and quality. This dedication earned them recognition of numerous product and industry awards.
 
KEY FEATURES AND TECHNOLOGIES
One of the industry-leading innovations that sets them apart is the Epson 3-chip 3LCD Solution all projectors inherit. This technology delivers astonishing true-to-life color, incredible detail, and solid reliability by processing each primary color continuously instead of sequentially. 
Hassle free, wireless displaying from mobile devices with their iProjection™ App enables you to travel lightly and present anywhere from your mobile device.
3LCD technology permits Epson projectors to have up to 3x brighter colors than leading 1-chip digital light projector (DLP) while balancing between white and color brightness (lumens).
 
FOR HOME OR AT WORK
Epson offers projectors of multiple markets and makes it easy to find the right model to either bring greater clarity and collaboration to your business or have a cinematic viewing experience right at the comfort of your home.xperience
 
GRAMOPHONE'S RECOMMENDATIONS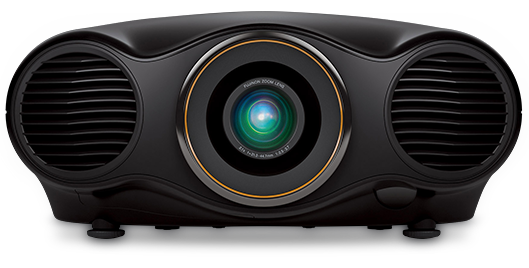 Pro Cinema LS10500 3LCD
Reflective Laser Projector with 4K Enhancement and HDR
Experience exquisite clarity, color, and contrast with the elite Pro Cinema LS10500 laser projector, the ultimate addition to your professionally-installed home theater system. Featuring revolutionary 3LCD Reflective laser technology, plus 4K Enhancement*, this high-performance projector accepts 4K UHD input for stunning, crystal-clear images with unbelievable detail. And, it offers High Dynamic Range (HDR) support, displaying an extraordinary range of brightness, shadow, and color that's unlike anything you've seen. Delivering 1,500 lumens of color brightness and 1,500 lumens of white brightness1, the LS10500 also boasts an AbsoluteBlack™ contrast ratio, super-wide color gamut, and state-of-the-art powered lens optimized for 4K content and precision.
Projection System: 3LCD Reflective, 3-chip technology
Native Resolution: 1080p (1920 x 1080)
Color Brightness: 1500 lumens1
White Brightness: 1500 lumens1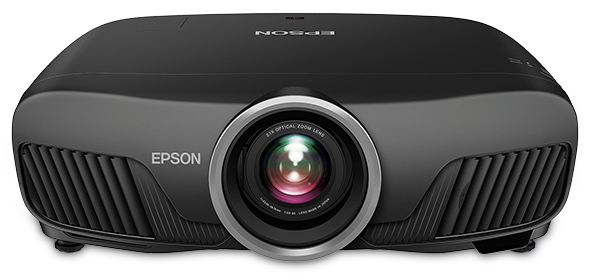 Pro Cinema 6040UB 3LCD
Projector with 4K Enhancement, HDR, and ISF
Get premium projection capabilities with the Pro Cinema 6040UB, engineered for color-rich performance. Epson® PRO-UHD™ 3LCD home theater projectors deliver a groundbreaking combination of color, contrast and resolution for the ultimate entertainment experience. Every detail comes alive with 4K Enhancement Technology1, which accepts 4K UHD content and upscales non-4K content. An advanced, 3-Chip, 3LCD design means no color wheel, white segment or rainbow effect. With HDR102 and L*a*b* Ultra Wide Color Gamut, movies look extraordinary. Plus, get 100% Balanced Color Brightness, with 2,500 lumens equal color/white brightness4, and an UltraBlack™ contrast ratio up to 1,000,000:1.
Projection System: Epson 3LCD, 3-chip optical engine
Native Resolution: 1080p (1920 x 1080) with 4K Enhancement1
Color Brightness: 2500 lumens4
White Brightness: 2500 lumens4