The Week I Became An Audiophile: Bowers & Wilkins Speakers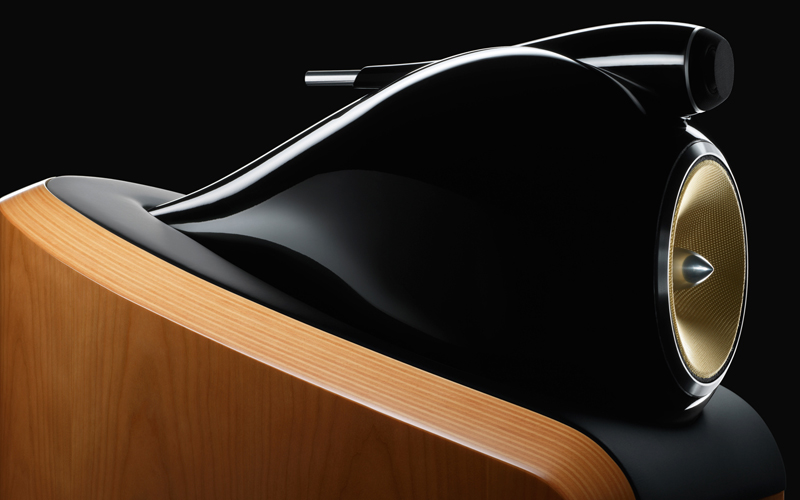 It doesn't take special ears to become an audiophile... just perhaps some doctor's orders to listen to music. Join our marketing associate Jo for a week of product testing and reflection on what the word "audiophile" truly means.
Check out Jo's previous post on turntables here.
---
Monday, 3/9/15: On Bowers & Wilkins
I had a good weekend I suppose. My migraines are ebbing, fortunately… yesterday I woke up completely migraine-free, no pain whatsoever. It's amazing how good it feels to all of a sudden wake up without pain for the first time in three weeks. I guess I take my health for granted.
So you can imagine my dismay when I woke up with a pretty bad migraine this morning. Ugh. I took it easy this weekend too like the doctor said - stayed away from screens, rested a lot, etc. Dennis and I had fun listening to records and taking turns choosing albums by artists from Rodrigo & Gabriela, to the Beatles, to Interpol. Yesterday was finally warm enough to walk around after brunch in Hampden… so obviously I'm a tad bummed today.
However, I'm okay enough to be at work. The headache has diminished into a minor nuisance, as if I overslept or am dehydrated or just sneezed really hard. Up until this moment I've been on the computer, but as a precaution am taking time to wrap up this blog series with a Bowers & Wilkins listening session.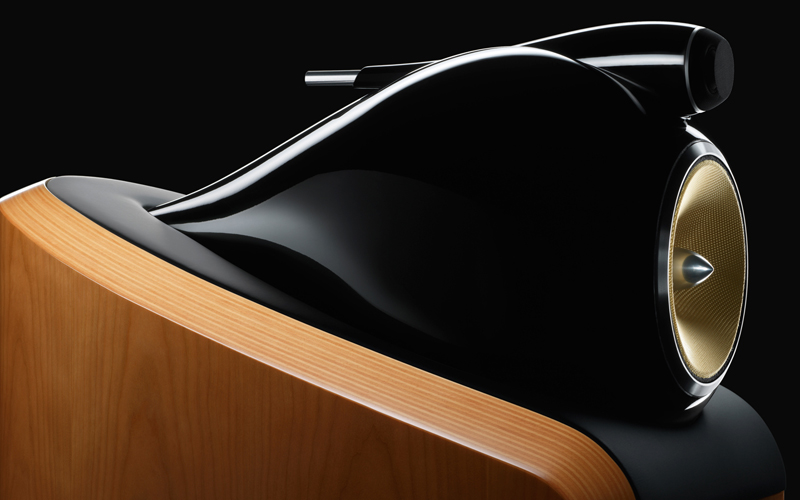 One thing about Bowers & Wilkins Diamond Series Speakers that I have to comment on is their beauty. They look very organic with sloping lines and shining spheres, and I love the combination of classic, turn-of-the-century cherrywood grain and futuristic, smooth shapes of the tweeters.
I was in the mood for something soft today, and wasn't feeling ridiculously creative, so opted to listen to a band I hear often: Bon Iver. They have a lot of acoustic, wintry songs with dramatic build-ups and roughened voices (or, at the least, those songs of theirs are my favorites.)
But I'm already halfway through their album For Emma, Forever Ago and their sounds haven't varied enough to really give me a good idea of Bowers & Wilkins' qualities, beyond the discovery that they handle Bon Iver's softer sounds with the utmost grace and fragility, as if the sound is a baby bird held carefully in their hands. They don't miss a detail; nothing fades no matter how small these sounds are. For instance, I would characterize this album as "staticky," in that there are many little bits of sound that kind of hover in the background of the music, almost like pieces of dust floating throughout. But this static, from guitar plucks, to coughs and breaths, to randomly hit drums, is articulated perfectly.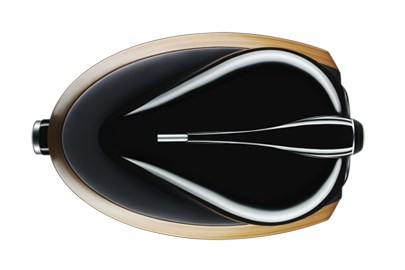 I get up to try a different type of music altogether by one of my favorite classical artists, Sergei Rachmaninov, a composer who, in my opinion, treats every one of his compositions as a work of art meant not just for entertainment, but for the sake of creativity itself. Currently I listen to his Adagio for Strings Op. II, a work that may seem familiar if you listen to it. Again, every characteristic of sound is accounted for, and as the song eventually switches to Rhapsody in Blue by George Gershwin (who was a big influence for Rachmaninov, I found out), I feel like I am at a concert piano performance back in the early 1900s. Even the most staccato, forceful hits of piano keys don't shout at me; instead my brain invites them to paint a picture in my head.
SUMMARY
So when it comes to summarizing my experience with Bowers & Wilkins Diamond Speakers, I am slightly vexed. They produce great, classic sound. My only critique would be that I felt the depth of their sound seemed restricted (again, that feeling that I was listening to a "wall" of music), but who knows what repositioning of speakers and higher volume would fix. Overall this would be a great investment for multiple music lovers.
Jo's Recommendations for Songs on B&W:

"The Wolves Part II," Bon Iver
"Creature Fear," Bon Iver
"Adagio for Strings Op. II," Rachmaninov
"Rhapsody in Blue," George Gershwin
---
Read the final entry in the series here.
Join us in early May for our Spring event, The Evolution of Audio, where you too can discover all the latest technology and listening experiences Gramophone has to offer. Click here for more information and to RSVP today!