How to Prepare Your Smart Home for Your Vacation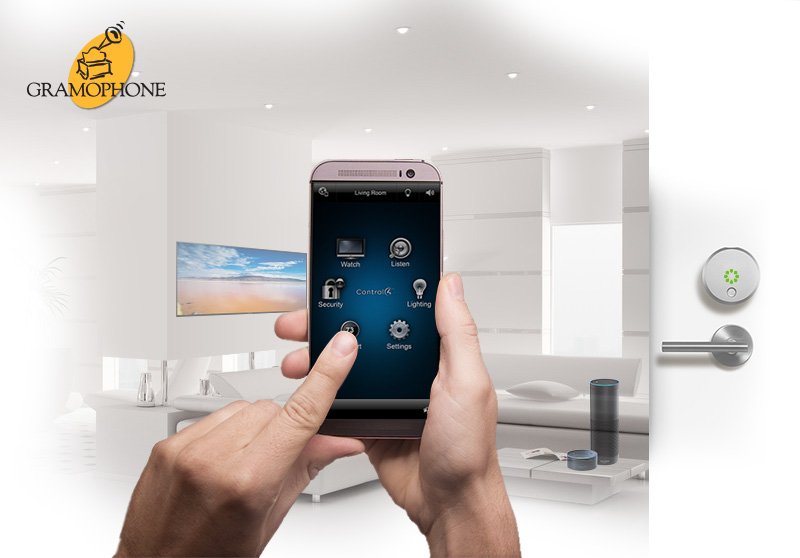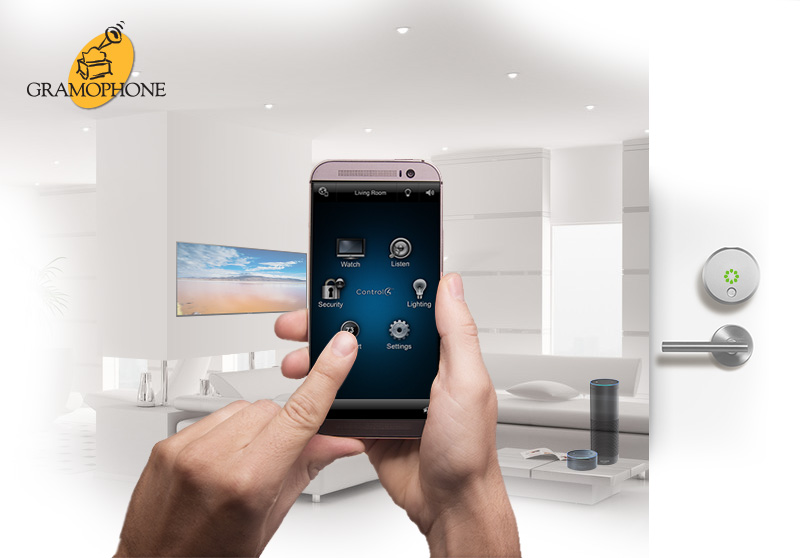 It's July, and many people are about to get ready for their well-deserved vacation. But the anticipation of laying on the beach with a drink or enjoying a fun family trip can easily blind you to the risks of leaving your home unprotected or taking the necessary steps to increase the security, save energy and minimize the chances of something going astray while being away.
A Smart Home helps you improve your safety tremendously in times of absence, and Gramophone can make it easy for you to turn any size residence into a Smart Home. And best of all, you don't have to try and figure out what to get and how to make all your devices communicate seamlessly with each other on your own.
But before you leave, here are some tips on how to prepare your automated home most effectively.
1. Turn off your Thermostat
Most smart thermostats give you the option to either use the "away" setting or to shut it off completely. If you are only going to be away for a long weekend or have pets at home that will be taken care of by a pet-sitter, the away mode will be the best choice. However, if you will be on a week long vacation and do not have any pets in the house, you should consider turning the thermostat off completely. You will save money and prevent the thermostat from kicking on every time a house-sitter comes over.
2. Access for House-Sitters
It would be an excellent idea to set up a smart lock guest account for a house or pet-sitter while on vacation. Your app will conveniently alarm you on your phone when they enter, and all you have to do is make sure to test it before you leave so that everyone is familiar with the system. Or just let us assist you installing it and making sure that everything is up to par.
3. Schedule your Lights
Create the illusion of an occupied residence when you're away with automated lights turning on and off for a few hours each day. It will send the signal to potential burglars that everything proceeds normally and minimize the chances for them to view your home as an easy target.
4. Lights, Motion, Action!
Smart cameras use motion detection to trigger the cameras. Point them to the door, larger windows on the main level, or any possible entry point. Once enabled, you will receive a notification on your phone when anyone enters and have them on video for future reference.
5. Disable Scheduled Devices
You might have certain devices running on an automatic schedule, by turning them off you can not only save money but also prevent damages. Think about the robot vacuum getting tangled into cords or the smart irrigation system watering your yard while raining.
6. Unplug the Cord
To alleviate unnecessary energy costs, you might want to consider unplugging devices that use a lot of energy, even in standby-mode.  While most plugged-in appliances only eat up about a watt or two, the DOE estimates that your beloved 65" plasma TV, desktop computers, and kitchen appliances make anywhere from 5% to 10% of your residential electricity.
If unplugging them is no option, then try using smart outlets, they can also help you save energy while you're away. 
Gramophone offers FREE Smart Home Technology Walk Throughs and FREE In-Home-Consultations.
Call us today or visit us at any of our three locations, and we will be happy to assist you answering questions or booking your appointment — it has never been easier to turn your house into a Smart Home!