Plan, Design, Implement
Remodeling? Building a new home? After years of working with clients on their projects, building our own showrooms and remodeling at home, it's my opinion that the most expensive mistake many people make is the money they don't spend. 
About 2 years ago, we were expanding our Timonium showroom to add more office space for our design, engineering & project management team. It seemed like a simple project – add 2,000 feet of space for some additional offices, but when we got the original construction estimate I was surprised to find out how much we were going to have to spend just to build a structural retaining wall in order to have the offices at the same grade as the rest of the building. Fortunately we had a professional working on the design of the space and he advised a different approach that lowered the finished cost and created a much more interesting space. All of this was planned in advance using the least expensive material – paper.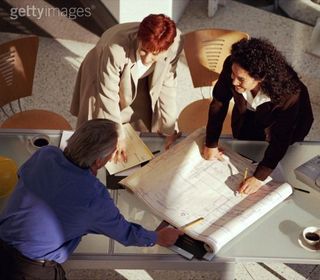 A well planned project will cost less in the end and result in a better outcome. Many people haven't worked with design professionals in the past. We've had the good fortune of working with many professionals throughout the Maryland and Mid-Atlantic region and would be glad to refer you to someone who can help you with your own project.
We maintain an in-house space planning department to help with the unique considerations involved in a home theater or media room environments. These spaces are like kitchens in that work flow considerations need to be considered before we move on to the "fun stuff" that many of us are interested in when planning a space – the finish selections . In theater or media room space planning, we work to create  the proper screen sizes, sight lines, viewing angles, traffic patterns, acoustics, light control and more. We can provide a turnkey solution when that's appropriate , but we also collaborate with other design professionals who are involved with all of the other spaces to make sure that the unique aspects of a home entertainment space are taken into consideration.
For more information, check out the Design Center at Gramophone. We're here to help in any way possible. We have a library of design books that are available for you to borrow as you're thinking about remodeling.