Pimp My Garage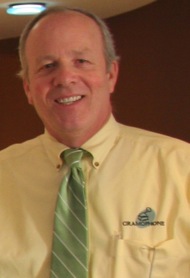 My first love will always be washing and waxing my car and truck. I find it relaxing, and really is there anything better than watching raindrops dance on new wax job? My second great love is watching TV. Yes, I'm a child of the great TV generation. And, if it were up to me, Ed Sullivan and Dean Martin would still be on the tube (oops, make that flat panel). So, I figure, why not combine the 2 things that make me happy? 
A few years ago, I decided to put a TV in my garage. It's been great. Watching Hugh Laurie (a.k.a "Dr. House") solve great medical mysteries while I detail the rides in my garage on a summer evening is living the good life. It's my own little slice of heaven, complete with Cable TV, BluRay player (to watch my Dean Martin DVD collection), and an iPod & CD player which are all hooked up to an audio system and a few outdoor speakers. 
This isn't just a summertime escape for me though. When the cars get covered with the inevitable winter salt, I head out to the garage, put on the Ravens game and wash the car, while keeping up with every play in glorious HD! 
Now, let's be honest. Raise your hand if your garage isn't just a home for your cars, but also serves as the back burner for those "Honey-Do" projects you keep putting off. With the great sound and video streaming right there, I bet you'll feel more inspired to head out to the workbench to complete some of those projects you've been putting off. 
So, go get your Ravens jersey, a bucket of soapy water, and find your newest happy place. Come see the experts at Gramophone, so we can help Pimp Your Garage.
-Bruce Spivey