Music To Our Ears
Picture this: It's a rainy day and you are finally able to complete your rainy day "to-do" list as you stroll from room to room around your house.  But let's create a better image of this gloomy day, and why not picture yourself listening to that great new album you just downloaded onto your iPod…with no earphones, no wires, and no worries.  Being able to listen to your iPod through a home music audio system does not have to be a difficult or expensive process!  Gramophone carries iPod docks and systems in a wide range of prices that cater to playing clean, crisp music throughout the home.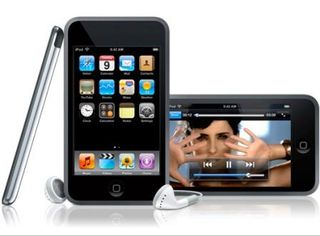 1. The Onkyo DS-A3 is priced at $139 and allows you to access music, photos and videos from your iPod on your TV or through a sound system.  This comes with a separate remote and works well for a one-room system. 
2. The Escient Fireball, at $600, features jukebox-like functionality, a remote, customizable playlists, internet radio and the option to connect to an Escient music server. Connecting your iPod to your home audio system is a breeze with this device.
3. The B&W Zeppelin iPod dock, at $600, carries impeccable sound through your space and delivers the quality you would expect from B&W.
4.  The PSX2 Universal Remote begins its pricing at $400 and delivers exactly what the name claims.  Universal home audio control- from cooking in the kitchen to working in the office. Song and artist control will always be right at your fingertips.  Programming costs begin at $450.  
5.  The Crestron Wall Mount is priced at $700 and is designed especially for use by the iPod, and offers the ultimate option for a music enthusiast who desires home-wide music integration. This technology enables the consumer to access music in over a dozen rooms from just one placed iPod.  Check out the award that Gramophone received for a project implemented with this product!
No matter which product you choose, an iPod accessible home audio system is music to Gramophone's ears. Stop by one of our showrooms or contact me to learn more about the "Sweet Life"!  
-John Zucchet