Let Miles Davis Help You Build Your Jazz Collection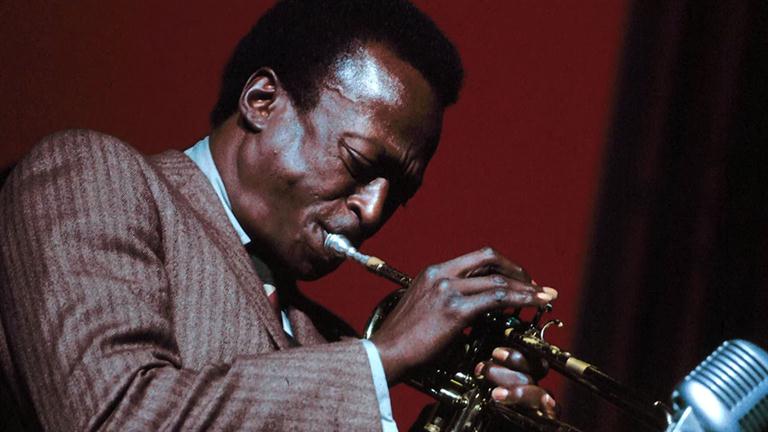 By Ken Swauger
One of the most satisfying things about owning a high quality sound system is that it allows you to explore different musical genres. Maybe you grew up listening to one type of music, but now you are curious about others, Jazz for example. But what's good to listen to? Not everything is going to appeal to the first time listener. What's a good way to get your ears "wet?"
One approach is to pick a well-known recording and listen to it a few times. After you are familiar with what each of the performers sounds like, look for other recordings by each musician.
For example, let's take the quintessential Miles Davis recording, Kind of Blue.  It was released in the spring of 1959 and has become the best selling jazz record of all time, going platinum four times over. With Miles playing trumpet he is joined by saxophonists John Coltrane and Julian "Cannonball" Adderley. The rhythm section is Bill Evans on piano, Paul Chambers plays bass and Jimmy Cobb on drums. Miles believed in giving his fellow musicians a minimum of rehearsal time and only sketches of what the musical structure and melody lines should be.  Using this bare outline Davis encouraged his fellow musicians to improvise, creating instantaneous impressions of musical thought. It can be helpful to   think of this record as a kind of conversation between two old friends: Coltrane and Adderley. Coltrane's playing is more cerebral reflecting the new style of saxophone playing. Cannonball, on the other hand, seems rooted in the old blues style, answering Coltrane's intellect with emotion and feeling.
Once you have begun to appreciate this record use it as a platform to explore other works. Listen to John Coltrane with Johnny Hartman next as a way to hear how the tenor master lends melodic support to the superb vocalist Johnny Hartman. Here Coltrane keeps his powerful improvisational technique under control and compliments Hartman's warm, inviting voice.
For a change of pace listen to Cannonball Adderley's soulful record, Mercy, Mercy, Mercy! Here is a fine example of the "deep-in-the-blues" quality that is the foundation of so much in jazz music. His masterful playing is fully on display on this Capitol label recording.
The next person to investigate is Bill Evans. I highly recommend his early recording Portrait in Jazz not only to hear Evans but also the work of short-lived bassist extraordinaire Scott LaFaro. The interplay between piano and bass is amazing and deserves several hearings.
Paul Chambers, the bassist on Kind of Blue, is recognized as an important exponent of high-register fills and contrapuntal bass lines, which are now part of every bass players stock and trade. Try and locate his Blue Note recording: Bass on Top for prime examples of his skill.
The last surviving player from the original sextet is Jimmy Cobb who continues to honor the music from Kind of Blue in concerts all around the world. He can be found on: Kenny Burrell and John Coltrane on the Prestige label. Also Miles Davis' superb Sketches of Spain, another not to be missed record.
By examining a single seminal record, you can create a branching tree of musical enjoyment. Once you have done this, re-listen to Kind of Blue with a new appreciation of what each performer brings to it.
---
Kind of Blue is available as 180-gram audiophile vinyl, SACD, CD and MP3 formats.
Bill Evans' Portrait in Jazz is available as 180-gram audiophile vinyl, SACD, CD and MP3 formats.
Paul Chambers' Bass on Top can be found as standard vinyl, CD and MP3 formats.
John Coltrane with Johnny Hartman can be found in 180-gram audiophile vinyl, SACD, CD and MP3 formats.
Cannonball Adderly's Mercy, Mercy, Mercy! is available in 180-gram audiophile vinyl, CD and MP3 formats.
Kenny Burrell and John Coltrane can be found in 180-gram audiophile vinyl (45rpm), SACD, CD and MP3 formats.
Miles Davis' Sketches of Spain can be found in 180-gram audiophile vinyl, SACD, CD and MP3 formats.