High SQ Marks for Bruce Springsteen's LP High Hopes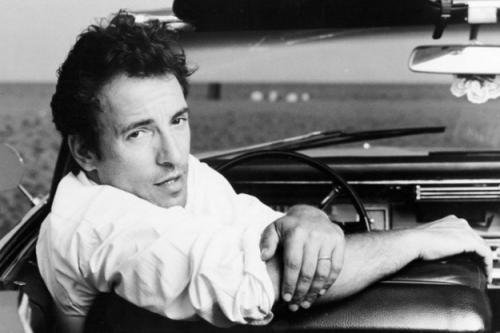 By Mike Mettler
Could there be a more apt title for an album in this day and age than High Hopes? While there are those who continue to loudly (and, well, annoyingly) ring the death knell for the long-player concept, Bruce Springsteen once again proves the viability of the format by making every song count on his 18th studio (ahem) album.
Sonically speaking, Springsteen and co-producer Ron Aniello open up the High Hopes soundstage on CD by exploring the boundaries of the stereo field with their bold placements of a wide variety of instruments – including cello, pedal-steel guitar, and Uilleann pipes –  alongside generous dollops of loops and beats. This expands on the approach the duo took with their let-it-breathe production style for 2012's Wrecking Ball. Both Hopes and Ball are much better demo discs than Springsteen's recent works with another producer, Brendan O'Brien, whose mixes for Magic (2007) and Working on a Dream (2009) were both overly bright and too dense to let the nuances of most of their tracks shine.
If you want to demo the range of what a sound system has to offer, the following three highlighted Hopes tracks will best help you do so:
For stereo separation: "High Hopes," the title track, opens with a Nine Inch Nails-like loop before Springsteen's main foil, the ever-adventurous and innovative guitarist Tom Morello (Rage Against the Machine, Audioslave), joins the song with his signature saddle-squall tone. Acoustic guitar takes root in the left channel while Charlie Giordano's accordion stays centered during the chorus. And Morello's squealing guitar solo dances quite nicely around the horn lines, supporting the intent of the arrangement rather than overpowering it.
For production quality and detail: "American Skin (41 Shots)," a longtime livewire E Street live staple, opens in a foreboding manner, with Bruce's repetition of the phrase "41 Shots" embedded in a vacuum in the right channel before his stark lead vocal moves front and center. A brief vocal echo at 5:30 recalls vintage '70s Bruce production values, and Morello takes a page from longtime E Street guitar wiz Nils Lofgren for his guns-a-blazing soloing choices.
For musician interplay and overall dynamic range: "The Ghost of Tom Joad" is a 7½-minute barnburner that follows the aggressive live version put forth by the E Street Band over the past decade more than the template of Bruce's stark acoustic take on what was originally the title track for his folk-centric 1995 solo album. From the outset, a wall of metallic chords leads into a fine mesh of Soozie Tyrell's violin and Giordano's accordion. Bruce's world-weary vocals grab the initial lead, then Morello takes over the singing before the pair share in some great harmonies. Guitar solos duel in each channel in the middle section before Morello goes into a frenzious, ping-pong-across-the-channels mode. Note Max Weinberg's cymbal crashes throughout the onslaught, which resonate true and clear in the mix.
High Hopes (Columbia) is available on CD (44.1 kHz/16-bit), LP (180-gram vinyl), and digital download (44.1 kHz/24-bit on HDtracks.com).