Hey, What's That Grooved Black Thing?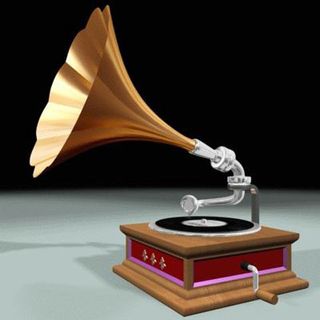 My first memories of my love for music go way back to my early childhood, laying on the carpet in the living room for hours with headphones on and listening to some of my parents' old-time vinyl records.  I will never forget the quirky French records my dad would pick up on his travels and all the great Motown classics.  Of course, technology changed and as I grew older, we moved on to cassettes, and then to CD's. Later, the record player died and all those legendary tunes ended up in a box in my parents' basement.  But who knew those big black grooved discs would ever become relevant again?
Surprise! Vinyl is back! Around the world, new albums are being issued both on CD and vinyl, and all the music fans here at Gramophone couldn't be happier. As someone who studied recording in college, I learned very quickly that technology is both a blessing and a curse in the music industry. In my first recording class, I learned that recording on analog tape instead of on digital tape or a hard drive creates a better and "realer" sound. Then, the experts proved it to me. Without getting too technical, there's something about vinyl that seems more natural. Since the rebirth of vinyl, I have had the opportunity to discover the differences between the two types of technologies side by side in our showrooms! 
Gramophone has systems setup with both CD players and record players, and we would love to demonstrate this difference to any and all music lovers who would like to hear something both old and new. It is truly an experience, and Gramophone can help take you back down memory lane as you hear all your old favorites played like they were before the digital revolution.  Dust off your old records, and come in to see what we have to offer! 
-Josh Shobe