A Heaven Created from Scratch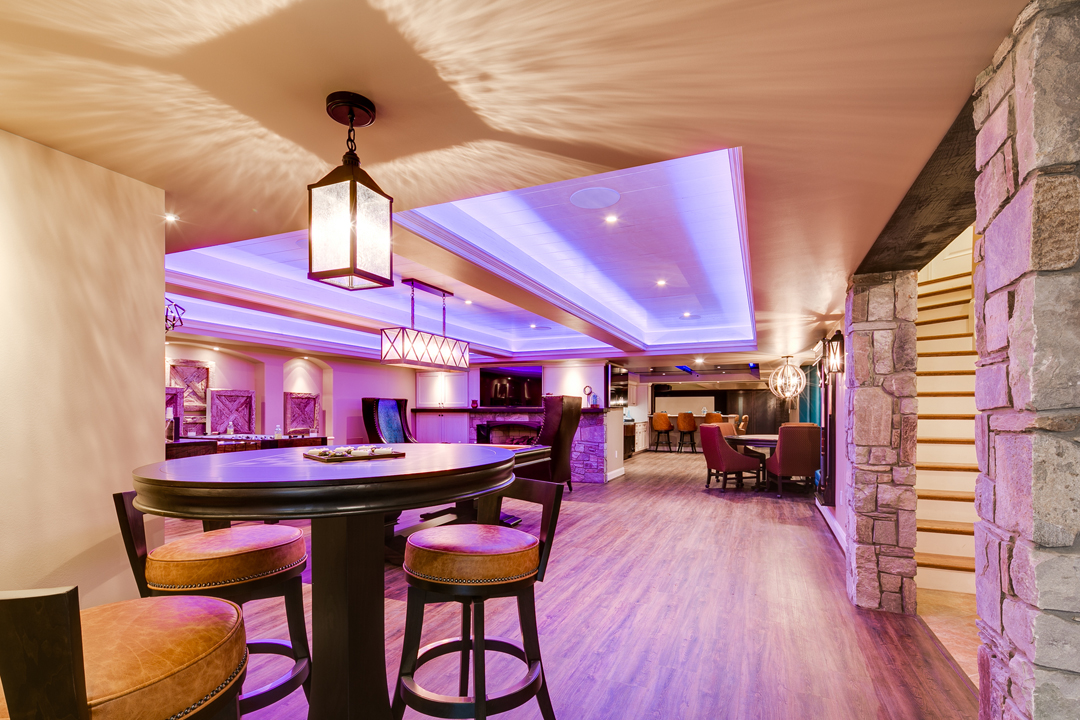 Back in July, 2014, our COO Andrew Davis was approached by a client from Annapolis to put in a theater room, which usually comes across as a pretty standard project. With a lot of vision and effort, this request turned into a theater room that exceeded both Gramophone's and the client's expectations. View the Case Study here.
---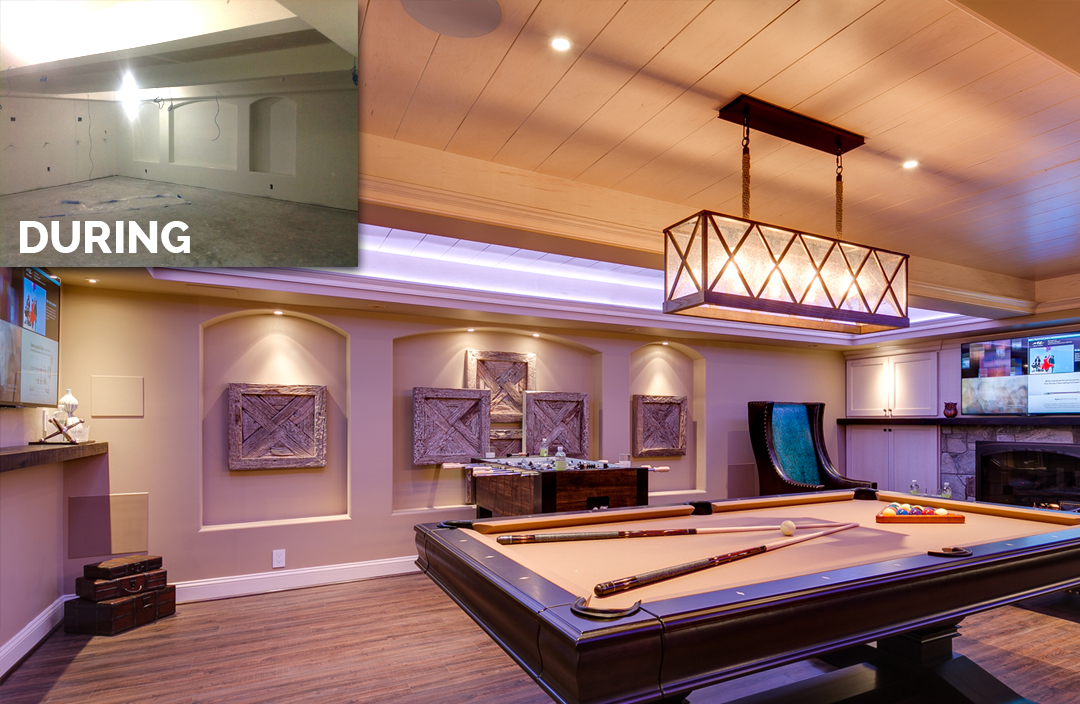 Gramophone employees were led to a fully unfinished basement, and transformed it into a masterpiece. Hidden doors, custom millwork, distressed beams, a fireplace, stone work, a kitchen, amazing lighting and appliances, subliminal design to expand the look of the ceiling, a pool table, a game table, custom furniture and bench seating, motorized curtains, a fiber optic ceiling, flooring and a killer Wisdom theater: All orchestrated in three months by Gramophone.
Of course with a project such as this there were challenges along the way - the house was already fully outfitted by another AV company, the client had the space planned and measured, the theater and seating was already quoted and "ready." With a space that was used for housing ATVs, target practice, and jet ski oil changes, and with the odds against us, we didn't let this get in the way of explaining why he should work with Gramophone, and why we have something unique no one else could offer.
After all was said and done, Andrew received a call Thanksgiving Day, an honest client confession of "I can't stop smiling, I really can't."
It is an efficient, creative, and amazing deployment of all our services, as well as the best team behind you, that makes working with Gramophone so incredibly rewarding.