Gramophone in Italy with Sonus faber!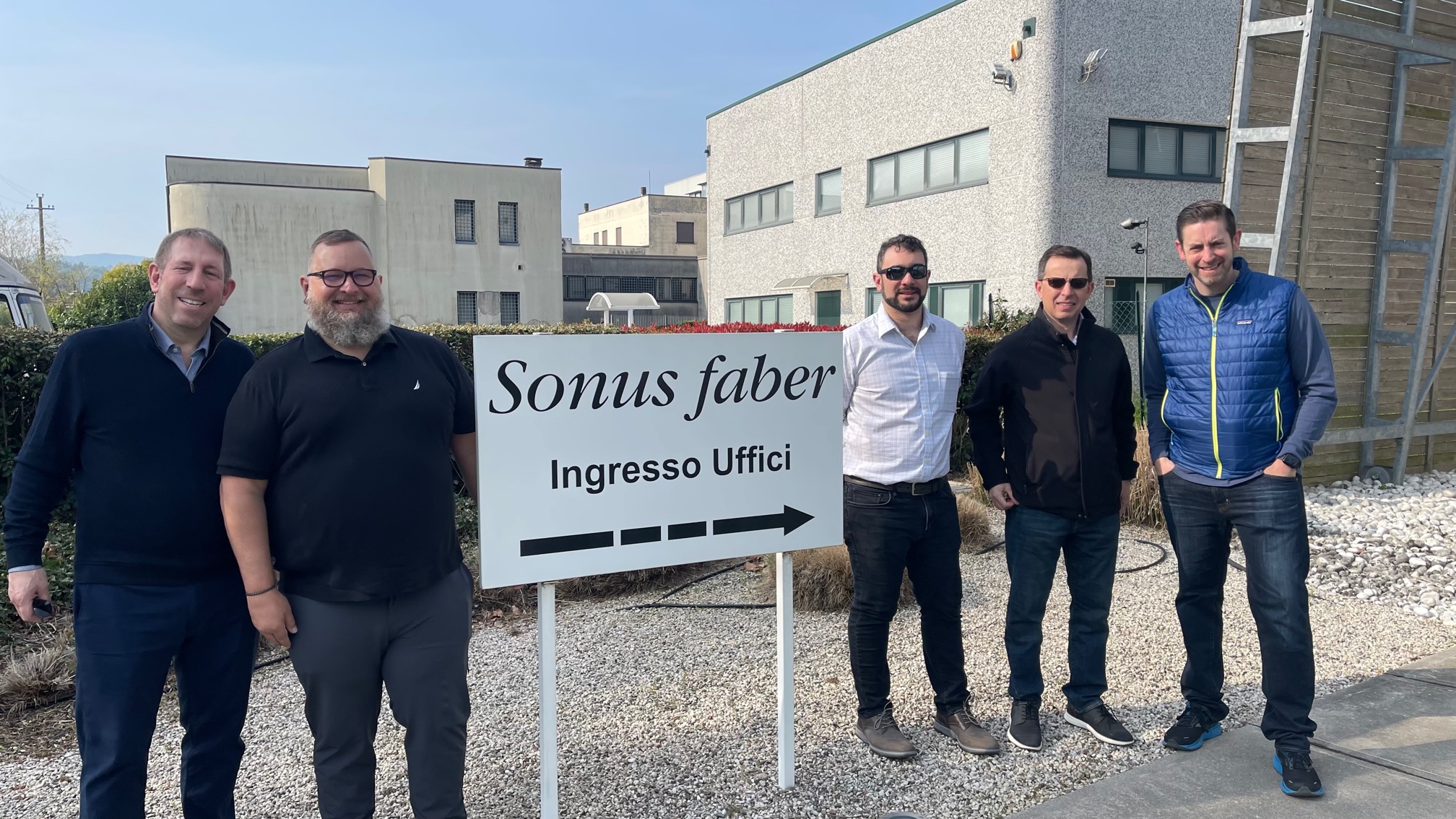 This month some members of our team visited Sonus faber, in Vicenza, Italy, and so it's only fair that we make a blog post telling you more about this giant player in the Hi-Fi world!
In 1983 Sonus faber becomes a company in its first headquarters, a small laboratory in Monteviale, on the hills of Vicenza. The history begins with modest creations of an artisan – a faber – and the idea of total dedication to beauty and perfection. In 2003, the headquarters moved to Arcugnano, still in Vicenza - where we had the pleasure to go!
With many collections created, technologies developed and many awards in their portfolio, they sure proved how they're masters in the field of acoustics and design!
What makes Sonus faber so special is how they keep boundaries in their past and their history, respectfully adapting their vision to the future of the brand and taking it into new directions without ever losing their essence.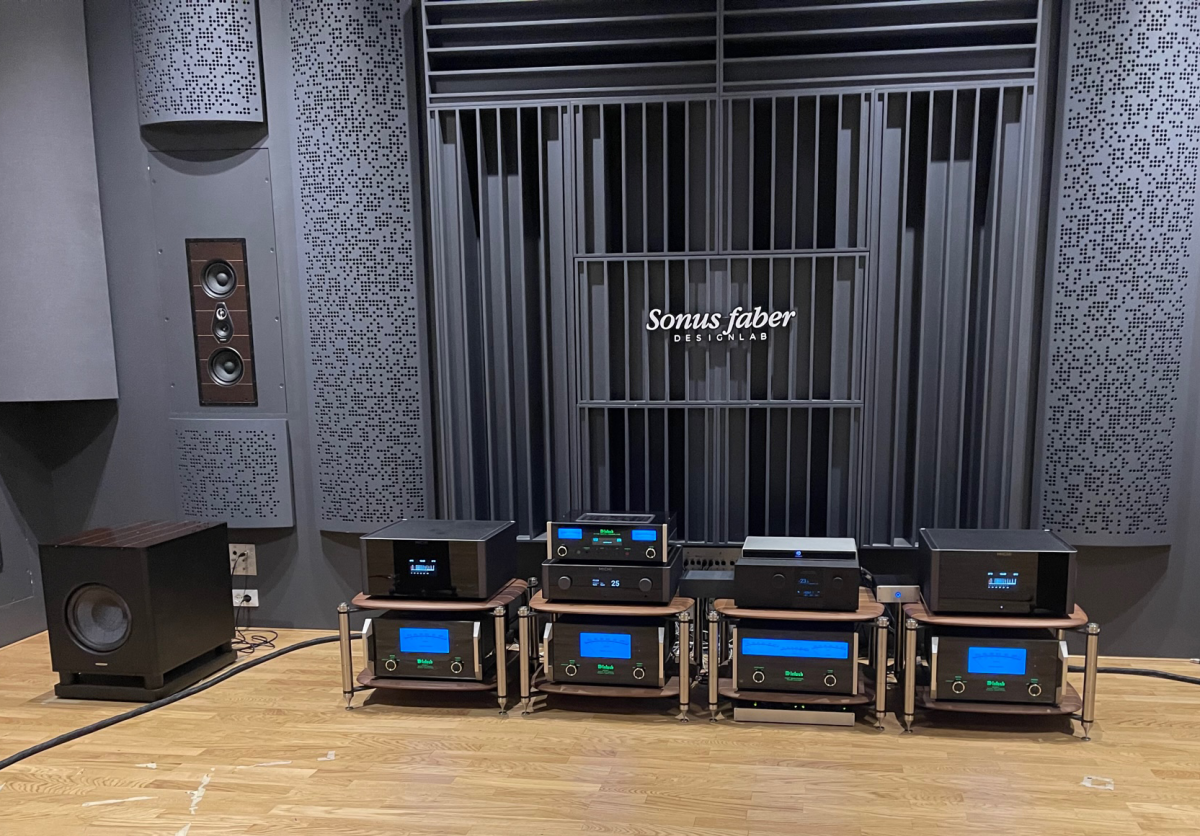 Here's a little about Sonus faber's available Collections:
REFERENCE: this beautiful Collection inherits four specialty speakers, including the Il Cremonese, created with a unique five non-parallel walls structure, that you can hear in action at the Timonium Showroom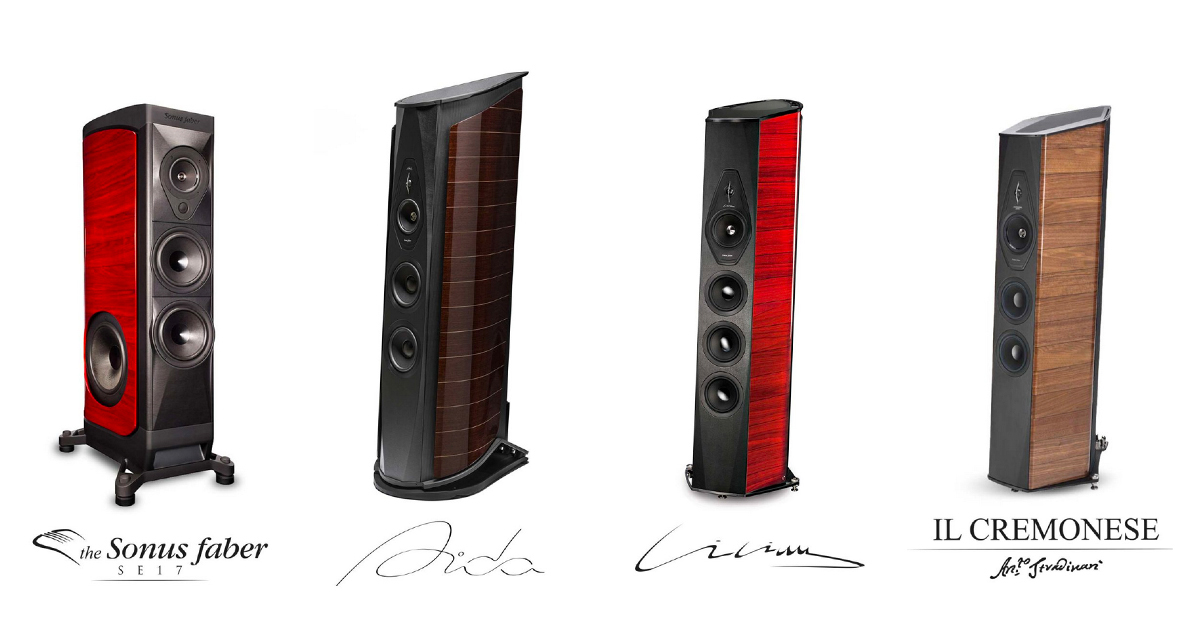 HOMAGE TRADITION: this Collection is a new tribute to the mastery of Italian violin-making. The Flagship of this collection is Amati, the reference floor-standing loudspeaker. 
OLYMPICA NOVA: is the second generation of the iconic family of 2013, a new Collection that embraces the most advanced technologies that already enhance their most prestigious creations.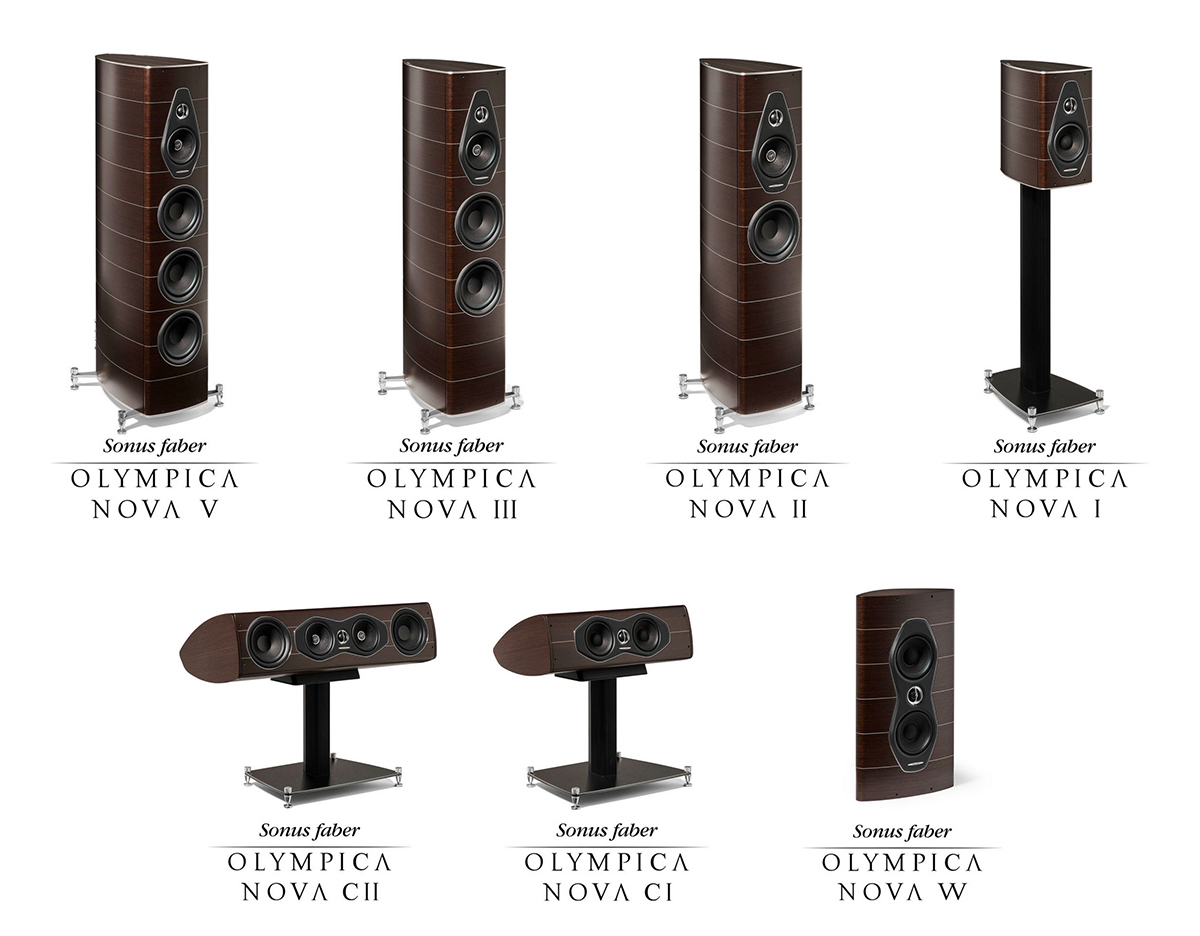 HERITAGE COLLECTION: collects the brand's intangible values, tradition, and Italian expertise. A combination of a vintage design with a brand-new electroacoustic project. 
SONETTO COLLECTION: Sonus faber always found its inspiration in the highest Italian culture. The Sonetto (Sonnet) is the most ancient Italian Poetic structure.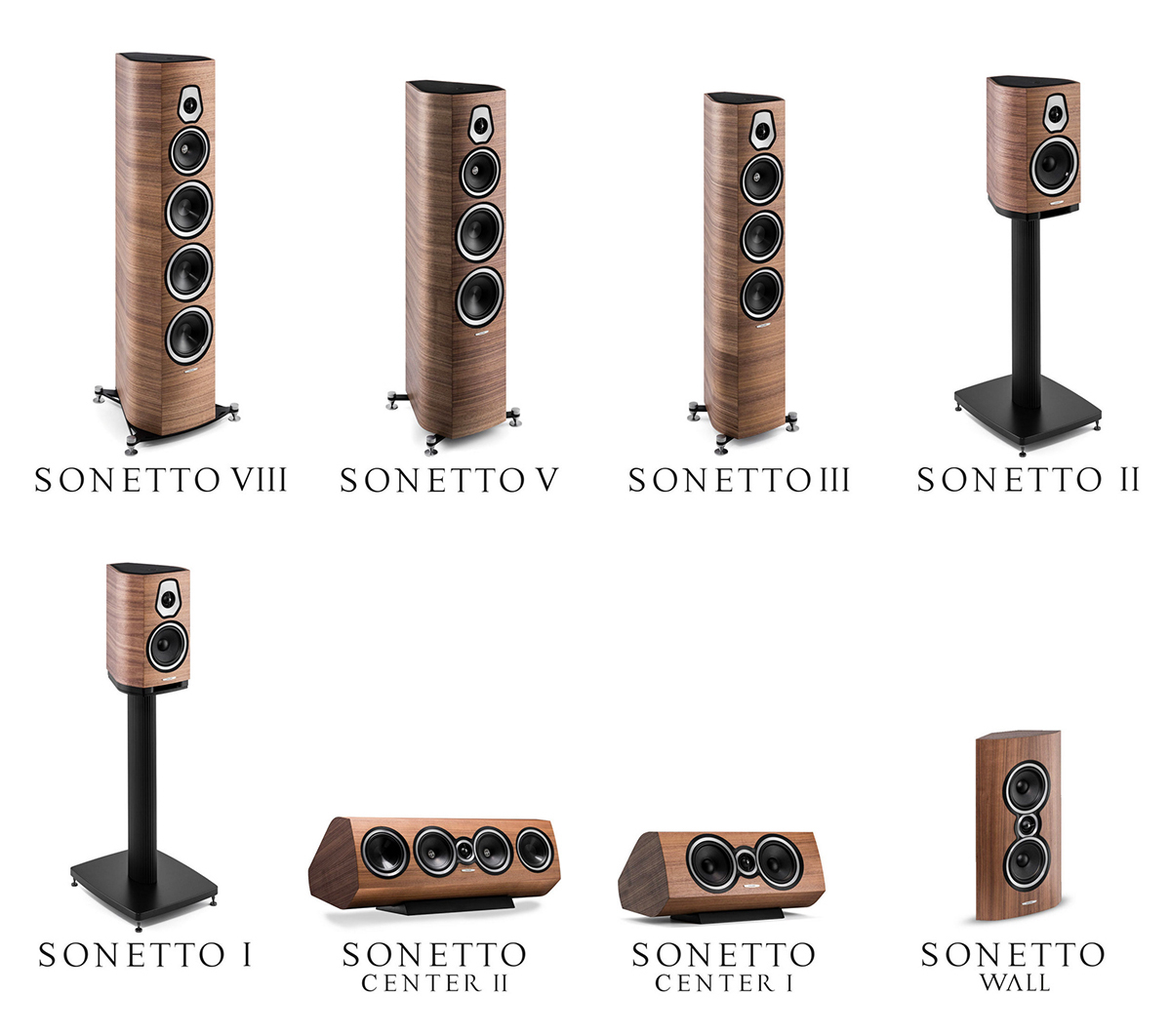 GRAVIS COLLECTION: Sonus faber returns to its roots, incorporating cutting-edge technology while maintaining its identity of natural sound and quality Italian hand-craftsmanship.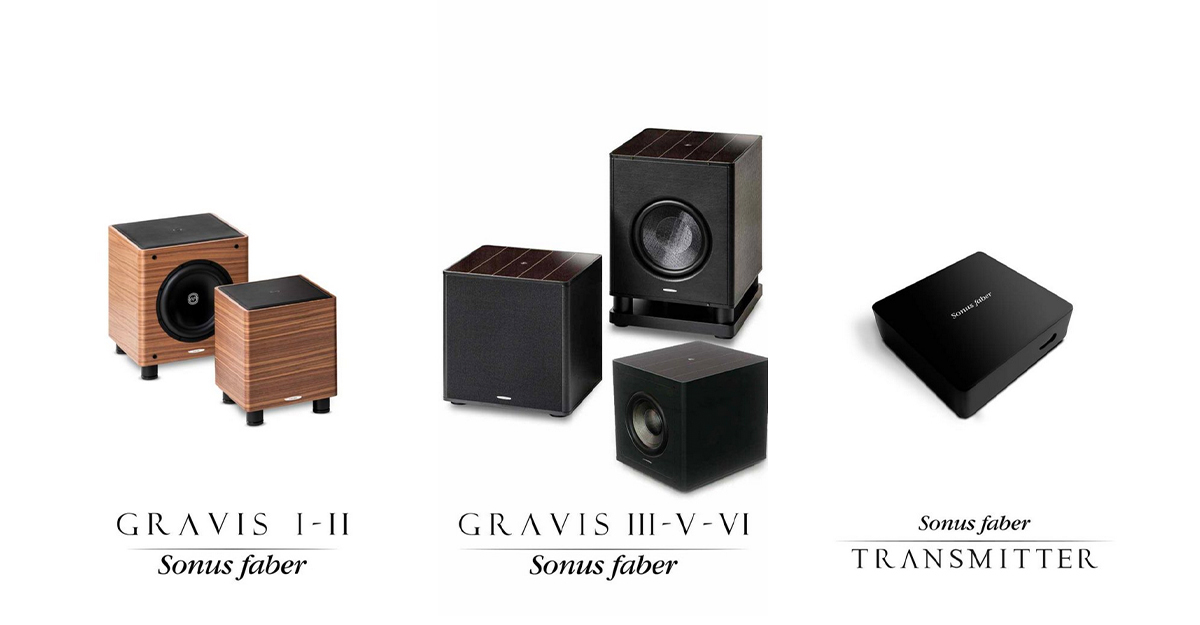 PALLADIO COLLECTION: works to expand the spaces of the listening experience, beyond the boundaries of traditional listening rooms. Palladio custom installation speakers guarantee a total sound immersion with versatile models, also aesthetically pleasing in design.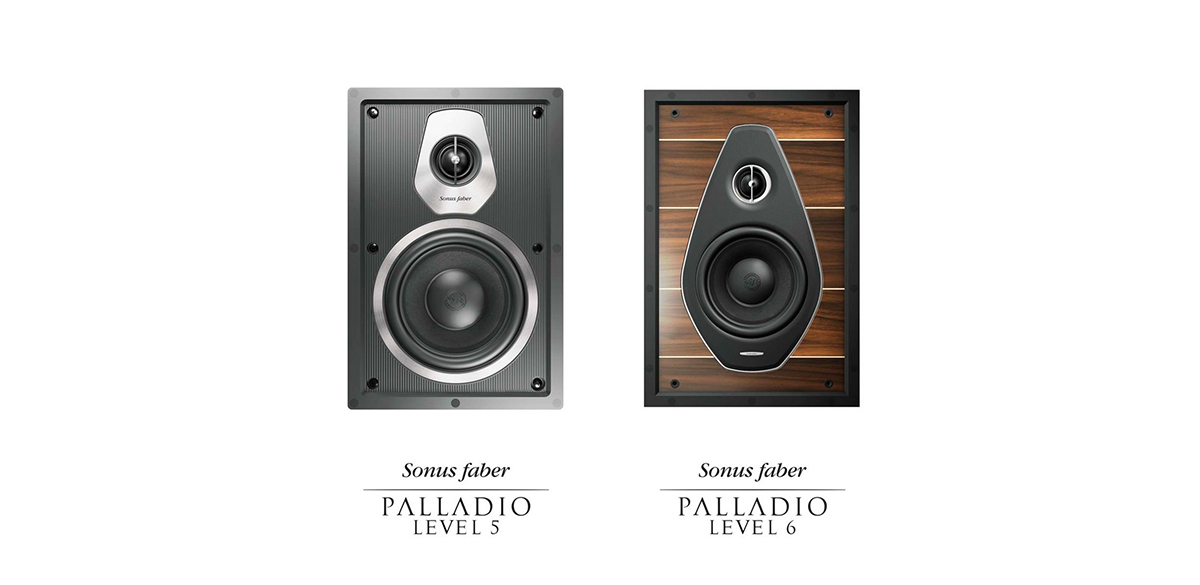 LUMINA COLLECTION: presents an exciting change, new to the typical Sonus faber product design portfolio but still able to embody the history and values of the brand. "Simplicity" is central to the collection's identity that aims to reach a wide audience and to deliver a luxury music experience in all Sonus faber homes.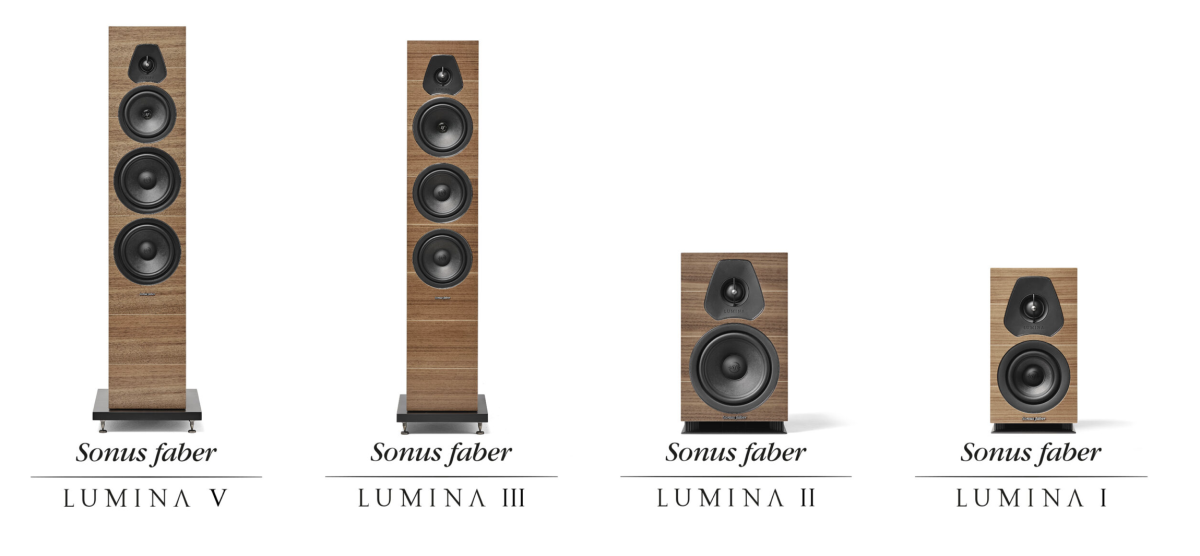 Fun Fact!!!
Do you know why the "f" in faber is lowercase? This has been the name of the brand since the early 80's when Sonus faber was taking its first steps into the Hi-Fi world. Sonus faber translates, from the latin, to "artisan of sound", and since their main focus has always been on the sound, that is the reason why Sonus is written with capital "S" and faber in lower case. 
We sell Sonus faber products in our Showrooms, so stop by at any moment to admire these amazing products that are stand-outs in the Hi-Fi World, and learn more on our website and by talking to our amazing sales team!