Going Huge: TV or Projector?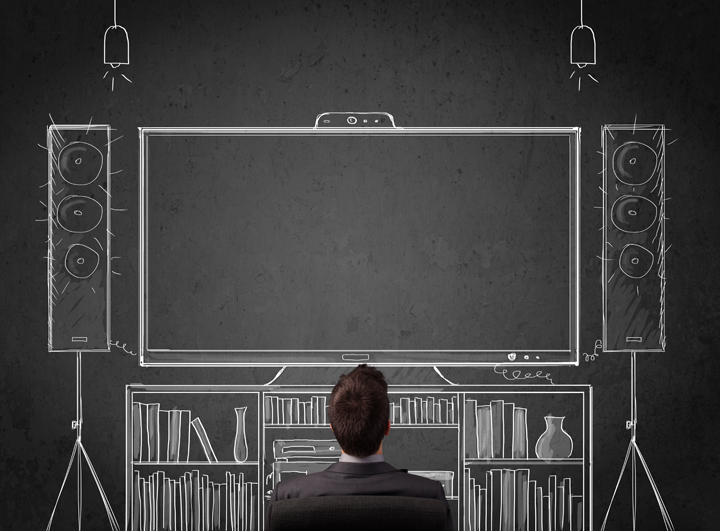 By Geoffrey Morrison
When it comes to truly huge-screen entertainment in your home, there are two choices: TV or Projector. Of course, everyone knows about the TVs. Flat-panels come in sizes all the way up to 90-inches these days, and they're often not terribly expensive.
But projectors aren't that expensive either. Starting under $1,000 for 1080p models, projectors are significantly brighter now than they ever have been before. Some models can produce a 100-inch diagonal image that's just as bright as an LCD TV.
There are pros and cons for both uber-screen methods. Unless mounted on the wall, a big TV can seem oppressively large, even in a large room. They're also several thousand dollars. Above 65-inches, LCD is your only technology choice, which in some ways doesn't have the picture quality of plasma (only available in screens up to 65-inches) and some projection technologies.
Projectors need a light controlled room. Even fancy ambient light rejecting screens aren't perfect, so to get the best picture quality, you'll need to be able to close some curtains and make it fairly dark. Technology options, DLP, LCD, and LCOS, all have their own strengths and weaknesses, but all generally offer excellent picture quality.
So it's a bit of a compromise either way, but the result is a screen that puts your local cinema to shame. That's worth it, right