Devialet Phantom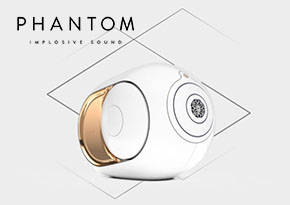 THREE PHANTOM. One implosive sound.
The phantom wireless speaker delivers a surprisingly huge sound for the size. comes in three models and ranges between $1,690 and $2,990.
HIGHLIGHTS
• Innovative design
• Big sound for small size
• Smart technology
DIMENSIONS
10.03"h x 9.96"w x 13.50"d
25.1 lbs
OVERVIEW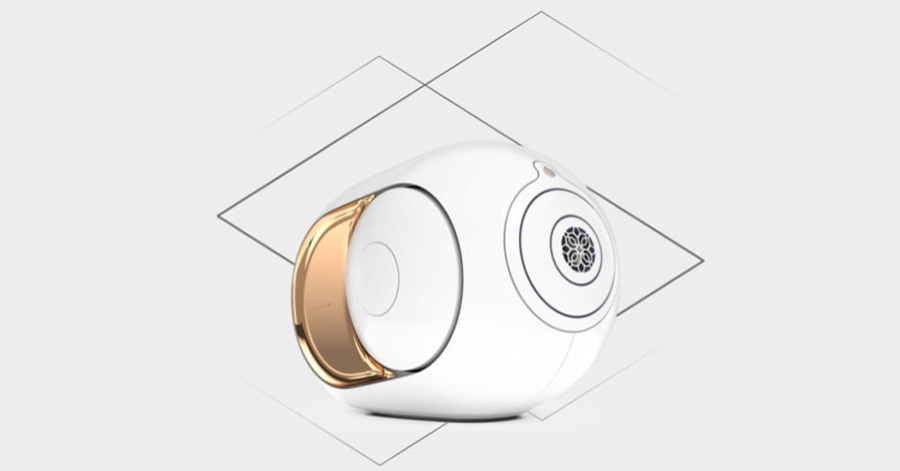 All three models share the same striking and elegant build. The internal power starts at 1200 Watts (Phantom Elevate) and goes up to a whopping 4500 Watts with sound level outputs of 108dB (Gold Phantom) - similar to a Turbo-fan aircraft takeoff at 200ft!
Devialet's patented ADH® or Analog Digital Hybrid technology delivers high-quality sound with the power of digital amplification in a small 12liter chassis. Its SAM® "Speaker Active Matching" model ensures that rhythm and tempo of your music will be reproduced with the utmost precision while the pulsating movement of the sphere evenly balances the sound in all directions.
The speaker itself has only one button, the power button, and everything is done within the Devialet Spark app. You can connect up to 24 speakers to it but will need to get a Dialog, which will also grant you access to streaming and Internet radio.
Placement is a breeze as you can not only place it on a shelf but choose between a wall mount, Treepod, white tree stand or wood tree stand, specifically made for the Phantom.
Take a look at our Devialet Phantom online collection or visit us in-store at one of our three convenient locations.