DESIGN TIPS TO BRIGHTEN UP YOUR HOLIDAY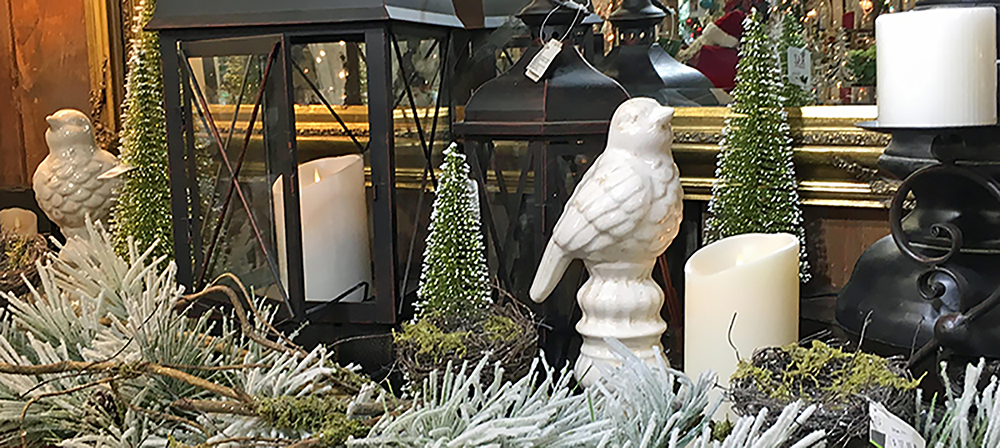 The Holiday Season is upon us! The last two months of the year are some of the most festive, from sitting around the table with family on Thanksgiving to putting up lights and decorating the tree for Christmas. For some people, decorating comes easily, but if you don't know where to start, here are a few tips from our Interior Designer to help make your decorations last throughout the winter season and in years to come.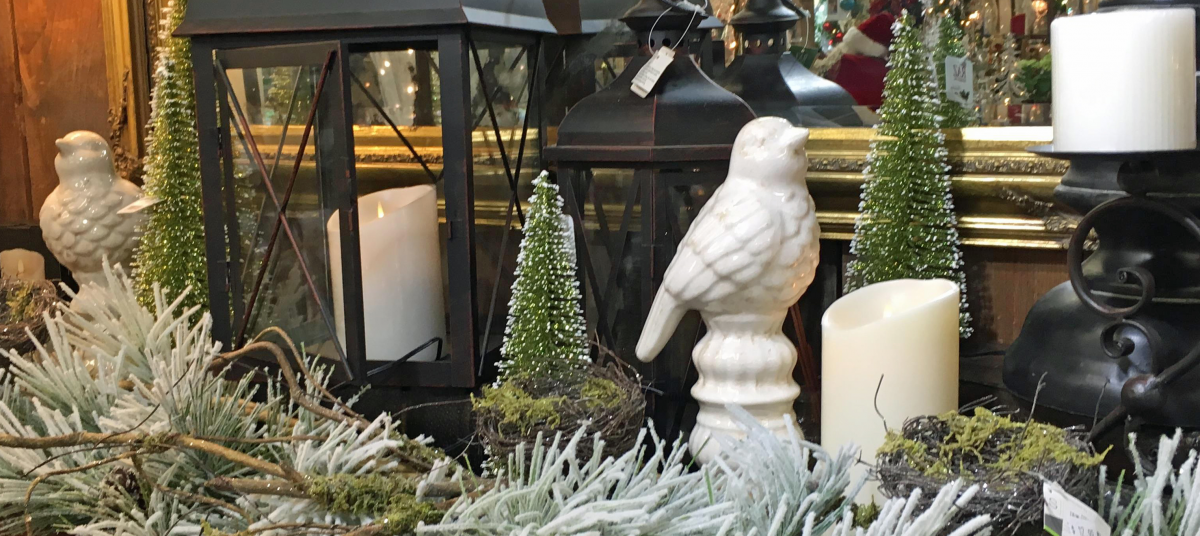 Use a neutral theme
Try using a NATURE theme for your decorations. Things like holly, pine cones, icicles, pine trees, amaryllis, & poinsettias are beautiful and stay relevant throughout the entire winter season.

Do you love SNOW? Use that as your starting point! Think about ice skates, igloos, snowflakes, snowmen, icicles, & snowballs.

Popcorn, wrapped candy, candy canes, marshmallows, gingerbread, & sugar cookies are not only delicious, they can be great for decorating. Consider TREATS as a possible guide for your ornamenting your home.

Winter-weather ANIMALS can be great to incorporate into your decorations. Try finding some adorable polar bears, penguins, turtle doves, quail, reindeer, or moose to integrate into your theme.
Smell makes a difference
The SCENT in your home can make a huge difference in its atmosphere. The smells of cinnamon, nutmeg, or pumpkin pie spice can quickly create a warm and cozy feel. If you don't have pets or small children, you may want to leave your oven door open after baking a batch of cookies to warm up your house and allow the sweet smells to permeate through your home.

If baking isn't your thing or you simply don't have the time, lighting a few scented candles can create the same mood without having to prepare and bake cookies or pies. If you're looking for something a little different, you can get live pine trees, wreaths, and garlands to give your home that seasonal evergreen aroma.
Making Memories
Step outside!
Take a walk and enjoy the crisp air and the changing colors that come during the Fall. Along the way, pick up some free decorations! Each person can bring a basket and a pair of scissors or clippers to collect the things that they like the most.You now have pieces that are uniquly yours and that remind you of the time that you were able to spend with your family.
With the Kids:
Use craft supplies and the things that you already have at home to make your own decorations with your kids. It's a great way to spend quality time with them and it also sparks their creativity. You can even start a tradition by creating a new ornament or decoration every year. This creates an activity for the family to look forward to each year and it makes memories that you can look at for years to come.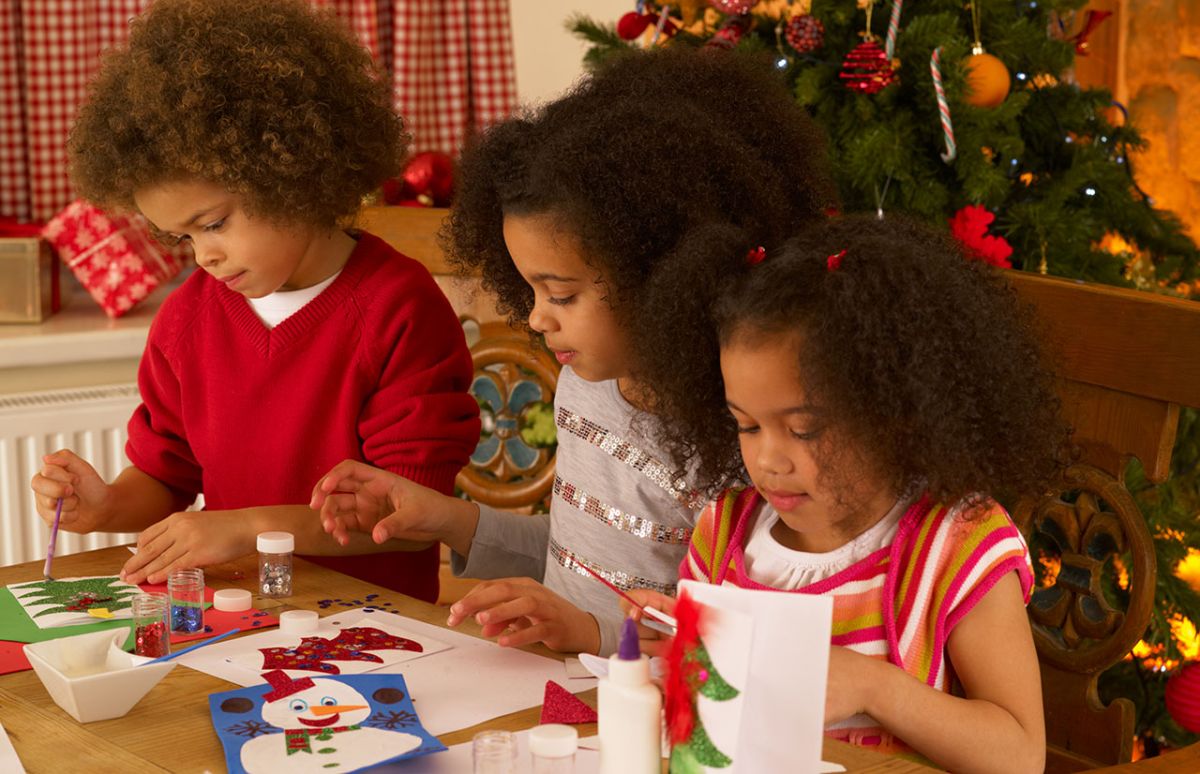 Stay Eco-Friendly
Gifts
The holidays require a surprising amount of paper. Buying new boxes and wrapping paper every year creates a lot of waste and the cost can really add up. Consider wrapping your lids and bases separately so that you can reuse them. To mix up the look each year, you can use different ribbons or bows to tie up the boxes.
Live Trees
If you usually buy a live Christmas tree, pick one with the root ball still intact. After the holidays, you can plant the tree in your yard to add to your landscaping. In the years following, you'll have fresh garland and pine to decorate your house with.
Lighting
The type of lighting that you choose to use can make a considerable difference in the amount of energy that you use. LED lights cost slightly more upfront, but they can last up to 20,000 hours & use between 75% - 90% less energy than traditional incandescent bulbs.
LED lights are not always as bright as incandescent bulbs, but since they use up less energy, you can use more strings of lights if you aren't happy light from one string. Just make sure not to overload your house's circuit!
LED lights often have a cooler glow than incandescent bulbs and can create more of a blue tint than the yellow that you may be used to. If you're looking for that warm glow but want to use LEDs, look for bulbs that have a color temperature between 2,700-3,000 degrees Kelvin.
Other Energy Saving Tips
Automatic lighting timers allow you to save energy by only turning on lights during prime times. They are easy to use and there is no reason for your lights to be on while you are at work or asleep, so consider getting a timer.
There are many energy monitoring tools that help you accurately track how much energy you are using on a daily basis. Using these tools allow you to fully grasp where most of your energy costs are coming from so that you can adjust accordingly. At Gramophone, we can show you how these systems work, and how to use them from your iPad or smartphone.
Holiday Lighting
We all can picture the quintessential holiday setting. Generally it's with a fire crackling in the fireplace, the smell of cookies filling the house, everything lit up and snow softly falling outside. Lighting up the interior & exterior of your home can be fun and exciting, and it's easy to keep it from being dangerous, frustrating, or expensive. Here are some tips from Gramophone's own, full-time Lighting Systems Designer for putting up your lights.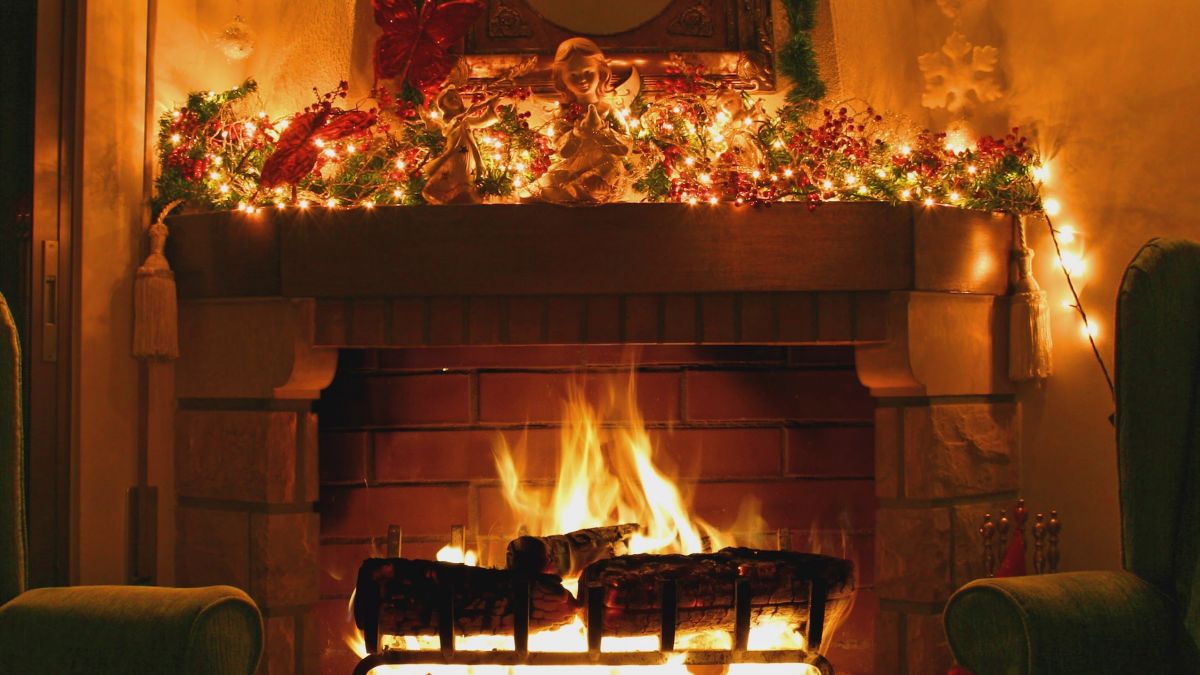 Safety First
Always make sure to check your plugs and strings before you put up your lights. If you come across any frayed, exposed, or corroded copper wires, don't use those lights; they could be harmful to you and others.
Make sure you know how many lights your house can handle. All lighting packages come with wattage and load information listed, but if you aren't sure, it's a good idea to call an electrician to make sure that you don't cause any damage to your home.
If you are planning on putting up lights outside, check to see if they are rated for outdoor use. Strings that are rated for indoor use only lack some of the coating that protects the lights from moisture and other effects of the outdoors.
It is a good idea to use LED lights in your windows and on your tree because they produce very little heat. Incandescent light bulbs can get very hot and sometimes pose a fire hazard if they are too close to window hangings or fall onto a rug.
Repairing & Recycling String Lights
It only takes one faulty light bulb to stop half of your lights from working and there are few things worse than discovering this AFTER you've strung your lights everywhere. To avoid this, plug in your lights to make sure they are all working before you put them up.
When there is a bulb that is out, it can be extremely frustrating trying to troubleshoot your string of lights. There is a great tool called the Light Keeper Pro that takes the guesswork out of finding the right bulb and saves you a ton of time. Using this tool will make it easier to reuse your lights from last year so that you do not have to buy new ones.
If you do decide that you want new lights, please recycle your old ones! The copper wiring in your unwanted lights shouldn't be thrown away. Instead of just putting them in the trash, you can take them to a recycling center so that they don't end up harming the environment.
Have fun with your decorations this season and Happy Holidays from all of us at Gramophone!