CES 2015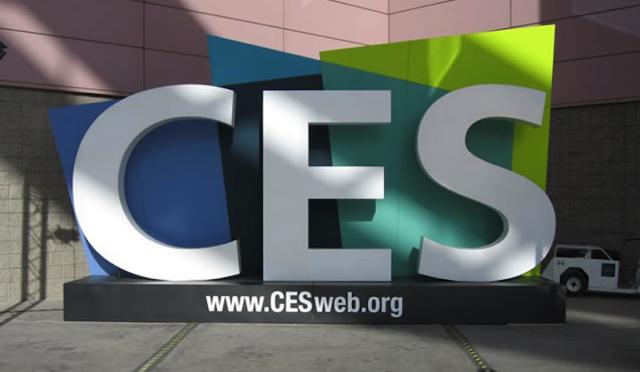 From January 5 through January 9th, Gramophone had four folks at the 2015 Consumer Electronics Show (CES).  Andrew Davis, our COO; Brian Hudkins, our CEO; and Justin Adams and Josh Shobe, our sales managers, spent their time on the CES floor visiting the high-performance demo rooms at The Venetian. From wafer-thin Sony 4K TVs, to gorgeous wooden headphones, to portable bluetooth surround sound systems, this year's CES showcased numerous revolutionary products.
Our eight favorites (in alphabetical order):
---
Audioquest impressed us with two new products: headphones and a USB device.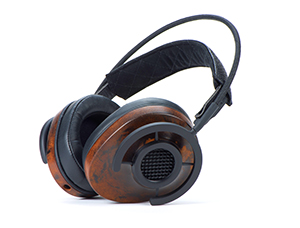 The Audioquest NightHawk Headphones are a semi-open, around the ear headphone which sport a gorgeous, Mad Men style liquid wood finish. Not just pretty (and sustainable!), liquid wood supposedly provides fantastic acoustic qualities, and is shaped in the NightHawk to resemble the human ear for the user's comfort and convenience. Audioquest took ergonomics into consideration while designing the NightHawk as well, fixing it with soft leather earpads, a flexible headband to redistribute earcup weight off the head, and a suspension system that allows the earcups to freely articulate audio while countering dissonance from the outside. Like its aesthetics, even the Nighthawk's cable is sophisticated with high-purity copper and conductors, a carbon-based noise dissipation system, and soft, nylon braids to minimize mechanical noise and distortion.
Following the Nighthawk's appearance was the Audioquest Jitterbug, a USB device that plugs between your DAC and computer to condition audio and reduce jitter and resonance, resulting in clearer and more natural HiFi audio. Don't have a DAC? Just plug the thing into any unused USB connected to your HiFi and it'll still do its job.
---
Two new products by Devialet this year had our Gramophone team's mouths gaping. Devialet, a French startup, is the first of its kind to meld digital and analog technologies within their products with something called ADH Intelligence for sharper, less distorted sound. Their coined SAM Processing allows their systems to adapt to your speakers, and in turn give you the most adapted signal for your listening pleasure.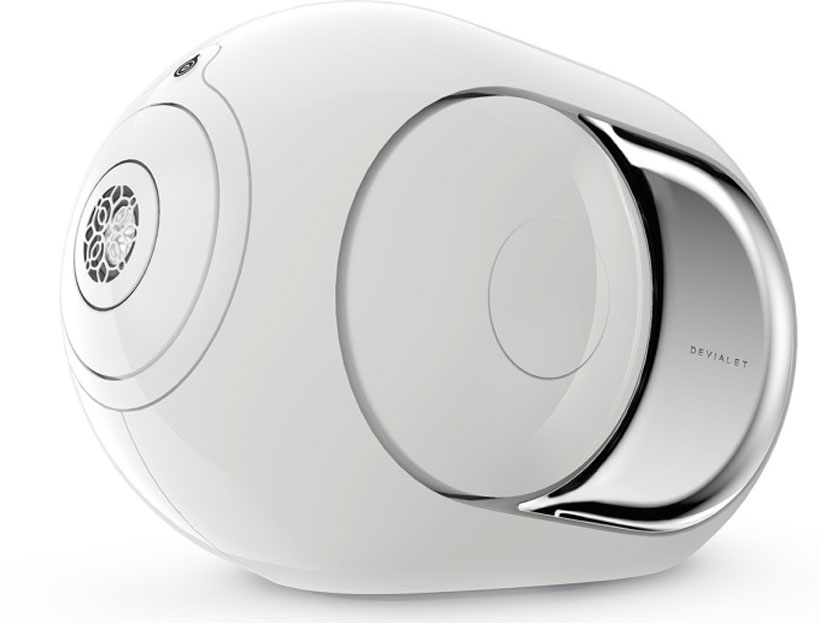 Devialet's Phantom, an orb-like, omnidirectional speaker, utilizes this digital / analog sound hybridization and its shape to provide clear, uncut homogenous sound. It also features something called "heart bass implosion," ultra deep bass produced with high pressure beating of lateral "wings" on the sphere. Don't worry about maintenance of this device either - it upgrades itself, automatically connects to other Phantoms, and reacts to your presence without needing you to hit a button.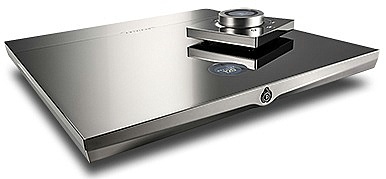 The Devialet 120 Stereo System utilizes ADH and SAM technologies as well as AIR, online streaming designed specifically for HD audio. A rectangular silver cabinet that can either lay flat or be mounted to a wall, the 120 has the shortest signal path in the world for the best quality lossless audio, with incredibly minimal distortion at an unbelievable 0,001%. Like the Phantom, the system is incredibly low maintenance, enabling free, easy-to-perform regular updates of its internal software with a built in EVO card. Wifi, ethernet, USB, analog and coaxial input compatible, we're sure this system would be an elegant and sophisticated addition to anyone's home.
---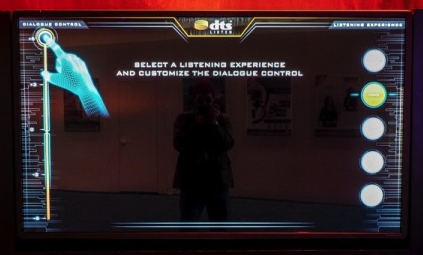 DTS revealed a slightly familiar concept with the introduction of its DTS-X. Aimed toward home theater users, the DTS-X features object-based three-dimensional audio for movies and TV. This means that no matter where an object is placed on that screen you're watching, audio follows it as if it were live in front of you.
We've heard of a technology similar to this: Dolby Atmos Surround Sound. The biggest difference, however, is that DTS-X converts dialogue into an object, one whose volume you can adjust for your convenience. DTS-X also features a touchscreen display to change this volume as well as other audio presets, ones that can even control the presence of different languages. More information will come to us in March, so we'll hold our breath for now.
---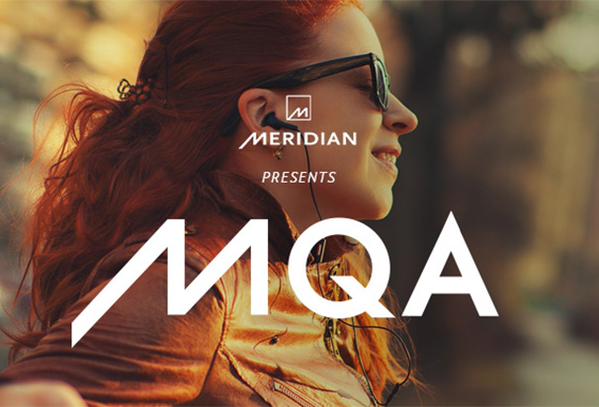 "When you hear more, you feel more, you enjoy more." - Bob Stuart, Meridian CEO
Up until now, audio quality has needed to be sacrificed for the sake of compression and convenience in our digitally evolving, instantly gratifying world. It wasn't until Bob Stuart, CEO of Meridian, really studied new research of human listening and music processing that he was able to develop MQA, a music technology that reduces 100% of damage to music in its conversion process.
Let us explain: When an artist records a song, many details and nuances of the original recording are lost when converted into digital formats. Music is usually compressed for convenience of distribution and listening, stripped of vital intricacies and information after doing so. However, when music is sampled by Meridian's MQA Encapsulation Process, it can be downloaded and streamed with the exact same quality it had before to produce "the purest sound in history."
This is a technology worth waiting for - it was launched only recently, but expect it to roll out into the marketplace this year. In the meantime, check out more at the Meridian MQA website.
---
Naim Audio just created their first wireless sound system, the Mu-So. According to our team, the products looks and sounds amazing, and no wonder.
First of all, this box is pretty with a beauty that's clearly more than skin-deep: Its wooden speaker cabinet is wrapped in anodised aluminum for natural, distortion-free sound, and features an aluminum heat sink for the best thermal performance possible. Controlled by a lovely, Naim patented illuminated touch panel, the Mu-So can connect to multiple streaming technologies, including Spotify Connect, BlueTooth, AirPlay, iRadio, UPnP, and even iOS and Android apps. Channeling 450 watts worth of sound through six custom-designed speakers, this system couples its strong, low-turbulence waves of sound with premium bass kick from a surprisingly small cabinet. Of course, Mu-So's also smart, with a 32-bit digital signal sound processor that performs "millions of calculations per second," the "audio brain of the system."
---
PSB's T3 Speakers are reminiscent of classic floor-standing towers with their aesthetic sleekness and stream-lined design. Don't be fooled by a familiar face, however: the T3 Speakers encapsulate the most advanced technology that PSB has to offer. With not one, but three seven-inch woofers, these towers virtually extinguish resonance with each woofer's individual bass chamber and subsequent additional speaker rigidity. Supplied port plugs facilitate user fine-tuning of the audio, while PSB's famous titanium dome-tweeter extends high-frequency response while retaining low distortion with its ingenious design. Have we mentioned they're gorgeous, by the way?
---
Got three quarters to rub together? Well, stack them, look at them, and then realize that they're thicker than Sony's new razor-thin TV models. Unbelievable? We thought so too!
The TVs are similar to Sony's other recent 4K models in that they provide video quality that's four times that of HD, and are, well, very very thin. However, these TVs are based on Google's Android TV Platform, so those who've bought the new televisions can stream their favorite shows from video services like YouTube, Hulu, and Netflix. Use the TV's built-in voice search to find content (for those lazy moments when you don't feel like getting up from your couch to find the remote).
The Sony TVs will come in three sizes: 55, 65, and 85 inches, and are only available in the U.S. We're waiting for a launch date and prices, but we're excited nonetheless.
---
 Imagine, if you will: You step into a room, and all there is before you is this mysterious cube. A dome of sound blankets you as if you were surrounded by hi-fi quality speakers. You turn your head - the sound follows you. You move around - the sound is unmoving, an unpoppable bubble.
Stepping forward, you pick up the lightweight cube and turn it around 180 degrees, lift it up and down, and the sound is exactly the same. Hit the button on top and it instantly connects to your bluetooth device. Wait 12 hours (if you've got the time) and it still hasn't run out of battery.
This new Gramophone favorite hasn't even been released yet, but we are so excited to put it on our shelves when the time comes (and maybe even buy it for ourselves). This bluetooth speaker is incredibly minimal in design, but astoundingly fulfilling in contrast when it comes to the sound it produces. Due to five digital signal processors, wavefield synthesis and beam forming, the device produces the most advanced sound (better than that of a speaker pair) on the market.
Might as well take calls and automate your home with the thing as well - it's possible. Not only that, but if you buy more than one, the speakers will connect throughout a home even if the bluetooth source is unmoved. That's right - the option to broadcast to other speakers in up to 9 rooms guarantees that the same audio plays wherever another speaker is located, no matter those secondary speakers' proximity to the original bluetooth source.
If you want to consider the following detail as a "con," the only "downside" of the product is that it has no bass. No matter - one that's compatible with the speaker is up for purchase in the same product line.
So when can we expect this awesome product? Try May 2015.