4 Reasons to Upgrade Your AV System Now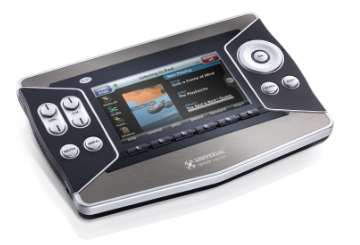 Due to an abundance of electronics conventions and shows geared to highlight recent advancements, we may feel as if manufacturers are releasing new products faster than ever before. There's always a hesitation in the back of our minds that if we upgrade technology today it will be obsolete tomorrow. Flat screens have only existed for just over a decade, and since prices have dropped at such a rapid pace, we feel holding out just a tad bit longer will lead to sizeable savings.
This mindset, while understandable, has resulted in a large group of folks missing out on today's new stunning world of AV. If you're one of those that's been waiting to take the big leap, you have waited long enough - now is the time to upgrade, and here's why.

It is simply better
Even if you upgraded to a flat screen a few years ago, today's flat screens are even better. They're thinner; they're lighter; they're brighter; they're more energy efficient, and they just look good. Take a walk through your favorite AV store and you'll see how much flat screens have improved, especially in the last five years.
LED is the newest mainstream technology on the block; with a light that can turn all the way off when not in use, thereby creating the truest black levels. Other hurdles that have kept people from making the leap were the low hertz rates (how smooth fast motion looks on the screen) and the availability of very large screens. These issues have been resolved. Popular screen sizes have grown from 46 inches to over 60 inches, and we've even seen price decreases in the 70 inches plus market.
Speakers have become smaller and more efficient. You can now experience mind-blowing sound out of a system with small footprint. Soundbars have also been introduced and fill the sweet spot between TV speaker audio and surround sound. Remember surround sound will encompass you, bringing you right into the action. Whereas, soundbars enhance the audio of whatever you're watching.
Almost everything you watch today is now available in High Definition (HD) as long as you have an HD receiver with your system.  Currently, nearly all programming is available in this stunning quality. Even movies that are streamed (via AppleTV, Amazon, Netflix and countless others) can be viewed in High Definition.  
One Remote
When upgrading, make sure you add a customized remote to the mix - customizable remotes can be programmed work with almost all current equipment.  After being programmed, press "Watch TV" and sit back as your remote turns your TV on, the cable or satellite box turns on, turns on the surround system and changes everything to the correct input.  
We've hit a plateau  
If you follow tech blogs and social media you've most certainly heard of 4k, 8k, Ultra HD, OLED and Curved Screens. You may have even seen some of this new technology at your local retailer. 4k and Ultra HD are interchangeable – these refer to the picture being twice the resolution of current high-definition. If you're an early adaptor, know that while these TVs are available right now and offer an absolutely stunning image – you must see it to believe it.
Now is the right time
Dramatic improvements in technology, steep reductions in price, and move toward overall ease of use such as the ability to use one remote, and the ability to use less equipment all mean it's a perfect time to upgrade.  Visit Gramophone today to find the perfect system to fit your lifestyle and your budget!