ABOUT
Sony's mission is to be a company that inspires and fulfills your curiosity.
Their unlimited passion for technology, content, and services and relentless pursuit of innovation drives them to deliver ground-breaking new excitement and entertainment in ways that only Sony can, creating unique new cultures and experiences.
Everything they do is to move you emotionally.

BE MOVED
TVs
Sony is one of the largest television makers in the world and all high-definition flat-panel LCD televisions in North America have carried the logo for BRAVIA since 2005. Their latest front-runner is the A1E OLED TV, featured as one of the best 4k TVs to buy by consumer reports, receiving five-star reviews on almost every occasion. Sony's A1E allows you to experience a new world of entertainment with Top Features like 4k HDR, X1 Extreme, OLED, Acoustic Surface and Dolby Vision. But this TV is more than that; it virtually disappears in your living space.
Top features
4K HDR
4K refers to four times the pixel density of a traditional 1080p HD panel and provides improved image clarity and sharpness concerning picture quality.
HDR stands for high dynamic range and increases the contrast between blacks and whites over traditional RGB displays and can handle a variety of HDR formats.
X1™ Extreme is a processor that enables images and colors to appear as genuine as possible.
Dolby Vision™ is an HDR solution that creates an immersive, engaging cinematic experience in your home, with intense darks and vibrant colors.
Acoustic Surface™ Technology
Unlike most TV speakers, sound originates from the screen itself.
Revealing new experiences with the A1E-Series
For those who appreciate surpassing audio when listening to music or watching TV at home, Sony offers a wide range of soundbars, all-in-one systems, home theater speakers and a/v receivers.
SHORT THROW PROJECTORS
Sony's short throw projectors can be described as a crossover between TVs and Projectors, and they only need minimal space to transform your wall into a window to another world. Sony currently offers three different short throw projector versions to enrich your daily life with products that blend in perfectly. They are a beautiful take on integrative smart home technology.
4K Ultra Short Throw Projector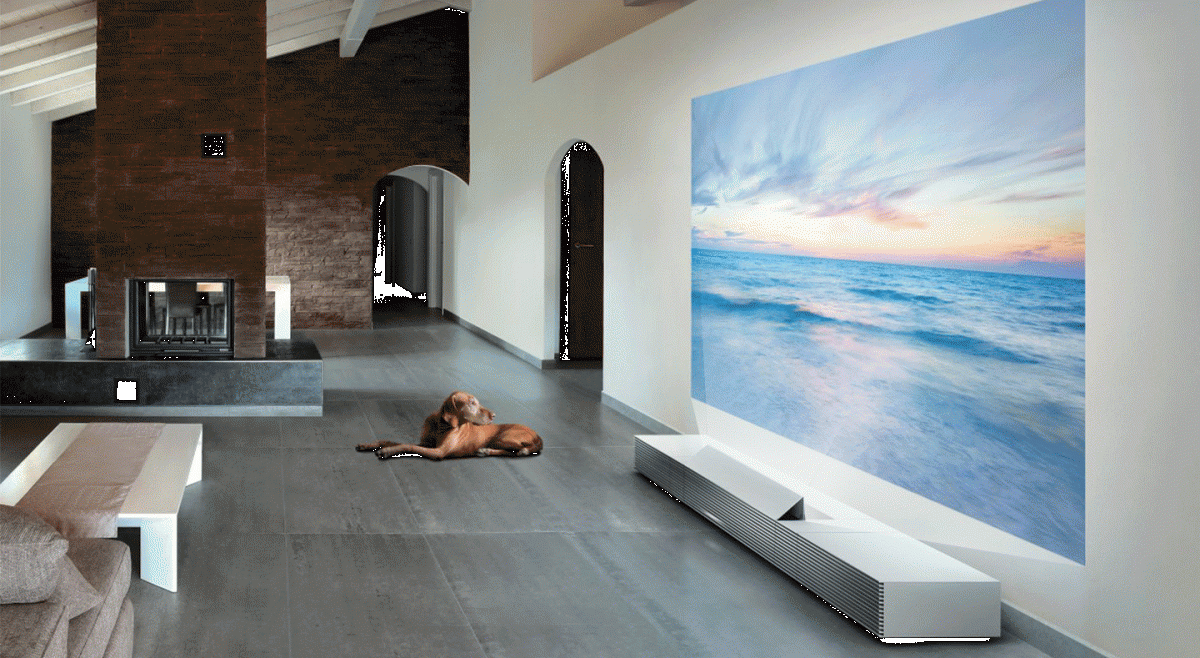 This jewel transforms your living room into a movie theater, creates the illusion of a dramatic cityscape or a tropical beach - your imagination is just the start. The LSPX-W1S provides you with four times the image quality of full HD and then virtually disappears in your space. Its modular design combines multiple units into one:
The Projector, the Speakers, cabinets, and the design. Change your viewing experience from 66 inches to 147 inches with picture position function. Step into worlds without getting up!
Ultra-Short Throw 4K HDR Home Theater Projector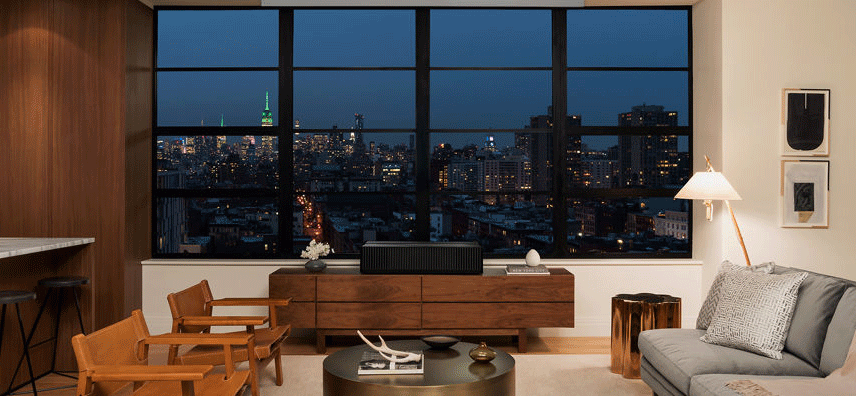 With more than four times the resolution of Full HD, native 4K offers 8.8 million pixels for a picture that's so incredibly lifelike, it's like looking at the real thing. Place the projector right next to a wall and you'll enjoy a beautiful 80" (diagonal) display; move the projector 8.3" away from the wall and this screen size increases to a huge 120". So whether it's placed on the floor, mounted on the ceiling or used for rear projection, you can be sure that you'll always see the big picture.
LSPX-P1 the Portable Ultra Short Throw Projector
See imagination on display
Project onto any surface, almost anywhere with the Portable Ultra Short Throw Projector. Designed for uncompromising quality of image and sound, the LSPX-P1 casts pictures from 22" to 80". Ultrashort throw technology ensures an incredibly bright, crisp picture at 720p resolution and 100 lumens of light output. With no lightbulb and no fan, the projector runs whisper-quiet—until you turn up the volume on the built-in 0.98" Bass Reflex Speakers with xLOUD technology. It works seamlessly with your devices through a wired connection like HDMI to your PC or Bluray Player, wireless via WiFi and connect your wireless unit and tv via HDMI so you can effortlessly switch between projector and tv with double viewing.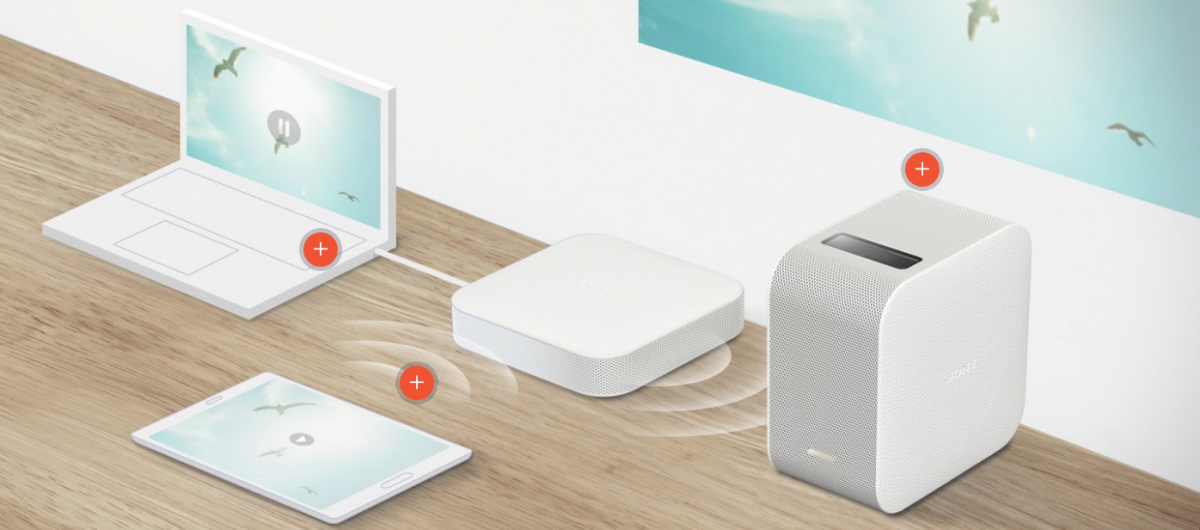 HOME CINEMA PROJECTORS
With a Sony projector, you'll experience movies like never before. There's a Sony projector for every type of room, from a media or living room to a super high-end dedicated home theater. Your choice is between Full HD and 4K technology, depending on your needs and budget. But no matter what you get, Sony sets the standard for home theater projectors when it comes to vibrant color, dynamic detail, subtle shadows, and pristine and polished HD and you won't have to worry about seamless integration as they are designed to work flawlessly with leading third-party automation systems.
Sony's most comprehensive lineup of home theater projectors yet consists of the updated premium SXRD selection, which consists of nine products. One of Gramophone most popular models is the VPL-VW675ES. Another model that we'd love to mention is the new VPL-VW885ES laser theater projector with lifetime illumination.
Sony 4K Home Theater ES Projector - VPL-VW675ES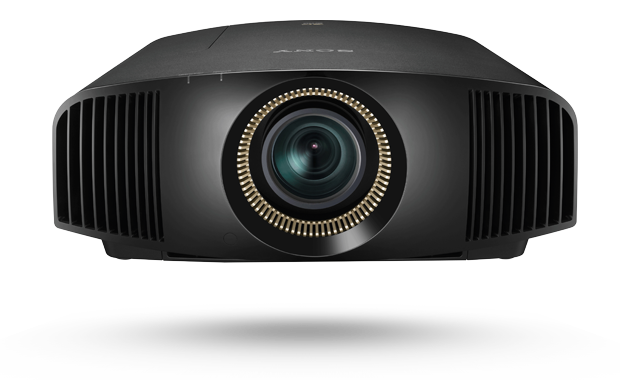 With this model, advanced SXRD® panel technology delivers incredible 4K HDR images with four times the resolution of Full HD. You'll experience rich colors, impressive 1800 lumens brightness and huge 350,000:1 dynamic contrast ratio — for vibrant, detail-packed pictures with the native 4K resolution that always look clear and sharp, even in daylit living rooms.
Sony 4K HDR Laser Home Theater Projector - VPL-VW885ES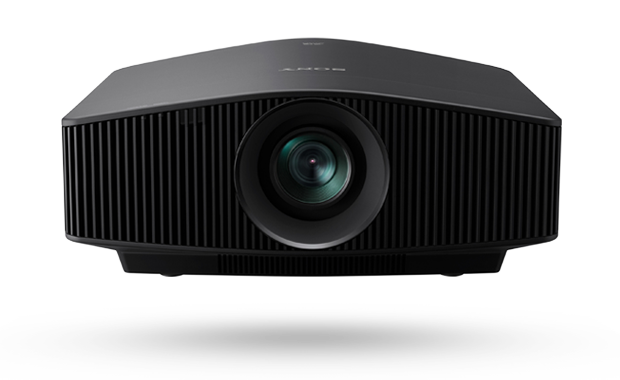 Revel in stunning 4K HDR laser clarity in any home theater. With 2,000 lumens, you'll experience rich cinematic colors, smooth motion, and dazzling brightness. The 4K laser projector is bulb free and as a result, you won't have to worry about replacing them anymore. Instead, a highly efficient laser light source gives you years of illumination and infinite dynamic contrast. Its compact size gives greater installation flexibility in any room size.
Sony 4K SXRD Home Cinema Projector -
VPL-VW295ES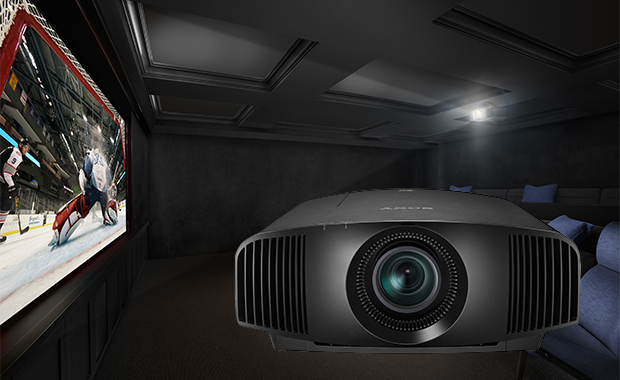 Native 4K resolution for lifelike pictures
Motorized zoom lens and wide lens shift
1500 lumens for high brightness
Deeper blacks with 4K SXRD™ panels
4K Motionflow™ - Motionflow™ is best for fast-moving sports content as it adds frames to reduce blur while maintaining brightness. Movie theater purists can choose True Theater mode to retain the original 24fps.
Discover true-to-life colors and tones. The VPL-VW295ES incorporates TRILUMINOS™ color, reproducing more tones and textures than a standard projector system.
Sony 4K projectors are compatible with IMAX Enhanced content, making them ready to deliver the bigger, more breathtaking IMAX visuals you love incompatible content.


WHY BUY FROM GRAMOPHONE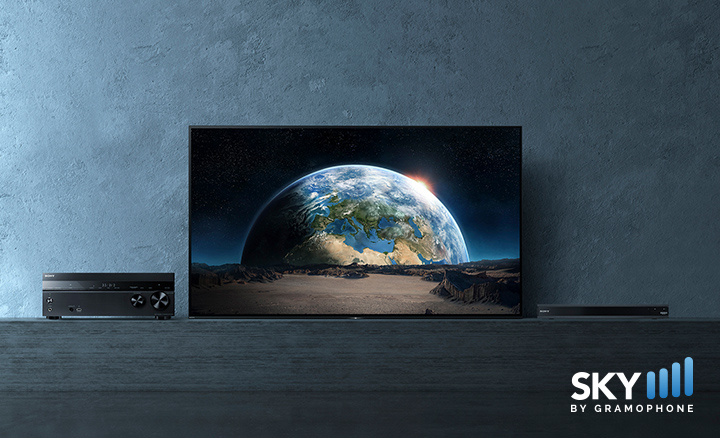 AS A SONY DIAMOND DEALER WE WILL OPTIMIZE YOUR EXPERIENCE WITH EXPERT INSTALLATION. WE CAN HELP YOU DECIDE WHICH TV WILL BE RIGHT FOR YOUR SPACE AND CREATE THE PERFECT AUDIO & VIDEO ECOSYSTEM WITH OUR WIDE SELECTION OF TVs, SPEAKERS, RECEIVERS, AMPLIFIERS, MEDIA PLAYERS, FURNITURE AND MUCH MORE!

Visit our Online Store for more products or visit us at one of our Locations to get further exclusive products and exceptional Customer Service