ABOUT
In 2002, Sonos set out with a goal – to reinvent home audio for the digital age. The vision was simple - fill every home with music and make listening a valued experience again. They're making it easy for everybody to listen to the music they love in every room of their home, to discover new music they never knew existed, and to appreciate it all with the highest sound quality.
Sonos is available in more than 60 countries and seven languages through thousands of retailers. They are constantly looking for ways to improve the experience – with new products, new software and continually investing in ways to provide customers the best experience possible. Changing the way people listen to music – one home at a time.
Beam: Upgrade your TV with our most advanced soundbar.
All the music you love.
Apple Music LogoPandora Music Service LogoSpotify Music Service LogoAmazon Music LogoGoogleplay Music Service LogoSirius XM Music Service Logo
Stream from more than 50 music services, and easily manage all your favorites in the Sonos app.
 
Alexa built right in.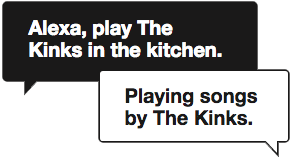 The all-new Beam and Sonos One let you use your voice to play and control songs, playlists, radio stations and more. You can even use an Alexa device you already own with any Sonos speaker.
What is Sonos
Sonos is the wireless Home Sound System that fills as many rooms as you want with great-sounding music, movies, and TV. Stream via WiFi. Play whatever you're craving. And amp up every moment with intense, pulse-pounding sound.

Over 80 streaming services globally.
Sonos plays everything – the most popular streaming services, on-demand Internet radio, your favorite podcasts and audiobooks, your go-to collection of downloads – whatever you love to listen to.
 
One app. Complete music control.
The Sonos app helps you quickly search through all your services to track down favorite music, send it to different rooms, and adjust the volume and other settings. You don't even have to be in the same room. And if your friends have the Sonos app, they can do the same.