Gramophone wins Electronic House Award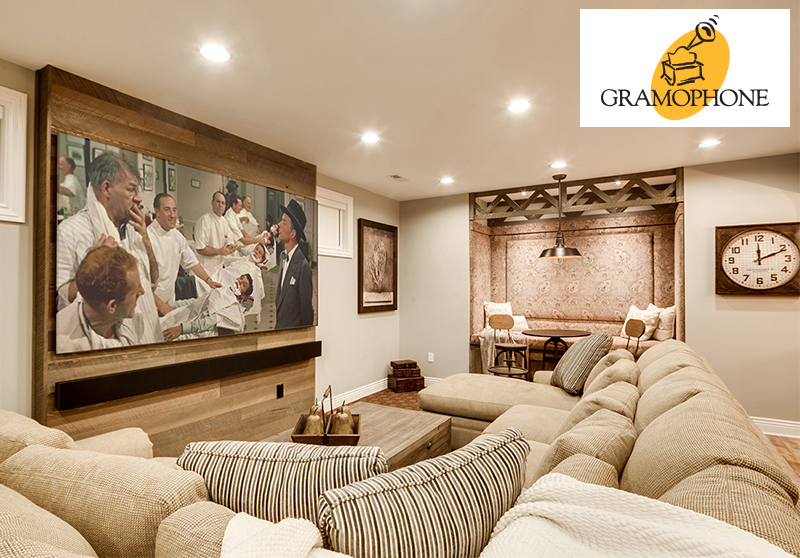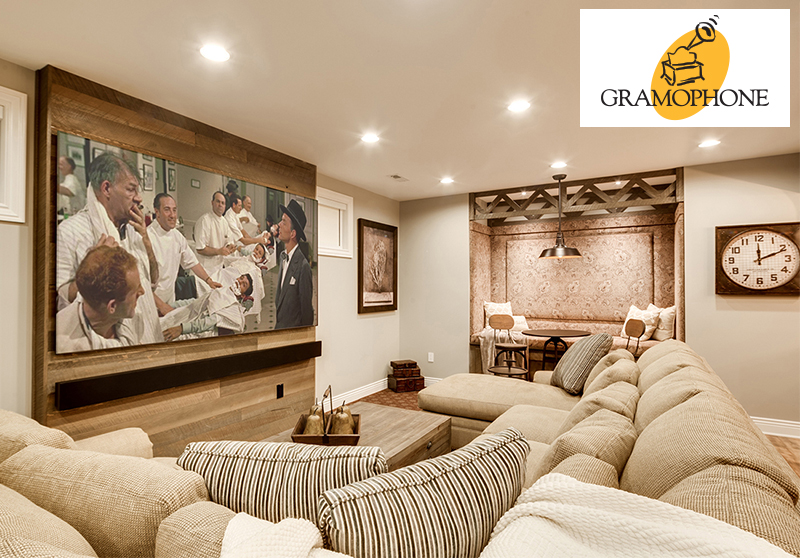 All of Gramophone and our trade partners work as a team to devote their time and knowledge to building exceptional entertainment spaces for our clients. Starting with our customer advisers, who are highly trained and even visit you in the comfort of your own home for a free in-home consultation, to our Design & Build team that develops beautiful layouts, down to our technicians and installers who bring it all to life, all are dedicated to the same end result, thrilled clients. We are delighted that our hard work and dedication paid off and that we have already won two awards for our custom Design & Build projects this year!
It feels great to know that our clients and followers appreciate our work and made it possible for us first to win "Best of Houzz 2017 - Design" for our Online-Portfolio. That is why we do our best to answer questions about project details and inspire you with new design & technology ideas.



We also won an Electronic House Award in the "Best Casual Entertainment Space" category for a completely remodeled and retrofitted space, done 100% in-house, from the beginning design work to the award-winning outcome.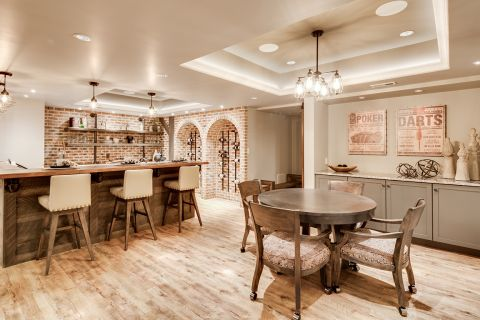 The client had a finished basement, that was not functioning for the family. It was used both as an entertainment area and a gym, but neither was working at the level they needed to be. The entertainment system was not up to par with what the client wanted, and the gym felt like it was not part of the space.
Although some ceiling and column restraints played a significant role in the layout, our designers and contractors were able to create a space in which every detail looked as if it had been there from the beginning. The design included a bar, a gaming area, and a theater screen that could be seen throughout the entire space. We increased the size of the gym and built a full glass wall so that it seamlessly flowed into the rest of the basement.
Personal touches included custom beer taps to highlight the client's favorite brews as well as purple heart bow tie joints, and railroad tie hooks in the gym that were particularly selected to tie into the "reclaimed" design of the layout. Rustic wood columns and rafters, weathered brick, and an exposed metal support beam all added to this design effect becoming real.
For increased functionality throughout the home, Gramophone provided a whole-house electrical upgrade and made sure all technologies including HVAC, lighting, and AV could be operated via mobile devices. Each room was outfitted with a centralized dimming panel by Lutron and connected to a Savant home automation system.
We are more than grateful for those recognitions and are working hard to provide our clients continuously with the highest level of expertise and latest trends.
Find more information on these award-winning projects here:
-   View our award-winning Case Study "A Reclaimed Retreat" with images
-   Find Gramophones Projects on Houzz here
-   Take a look at our Houzz Awards here: Best of Houzz 2017 - Design
Want to know what we can do for you and your home? Contact us today!