Bowers & Wilkins
Bowers & Wilkins leverages almost 60 years of experience in building the finest loudspeakers, cherished by owners and used by recording professionals to create the music and movies we love. Whether you are unwinding with your new favorite song, composing a soundtrack, or watching a movie with your family, Bowers & Wilkins can connect you with these experiences in a way you never thought possible.
Call us at 410-308-1650  • Visit one of our showroom locations  • Shop SKY by Gramophone
---
800 Series Signature
EXPERTLY CRAFTED, DILIGENTLY HONED & OPTIMIZED FOR PERFECTION.
One of our most significant accomplishments over the past two decades, the ultra-stiff, supremely accurate Diamond Dome tweeter is the perfect combination of low mass, exceptional stiffness, and outstanding accuracy. Fifteen years after we introduced it, we haven't found a better tweeter dome technology. D4 Signature uses upgraded rear-mounted crossover designs mounted on stiff aluminum spines. This isolates the sensitive capacitors from the unwanted effects of air pressure within the enclosure and makes for a very effective heatsink to ensure optimum performance when in use.

805 D4 Signature features our Diamond Dome tweeter
Our Solid Body Tweeter-on-Top housing features an elongated form with a longer tube-loading system and an all-new design of tweeter grille, producing an even more free and open sound with high frequencies. Thanks to its composite construction, the Continuum™ Cone avoids the abrupt transitions in behaviour that can impair the performance of a conventional drive unit. The result is a more open, neutral performance from the 805 D4 Signature. Voices and instruments can be heard with precision and transparency.
HOME AUDIO
LISTEN AND YOU'LL SEE.
Bowers & Wilkins home audio products, like the flagship 800 Series Diamond are backed by 6 decades of innovation and are designed to bring you closer to the music and movies you love.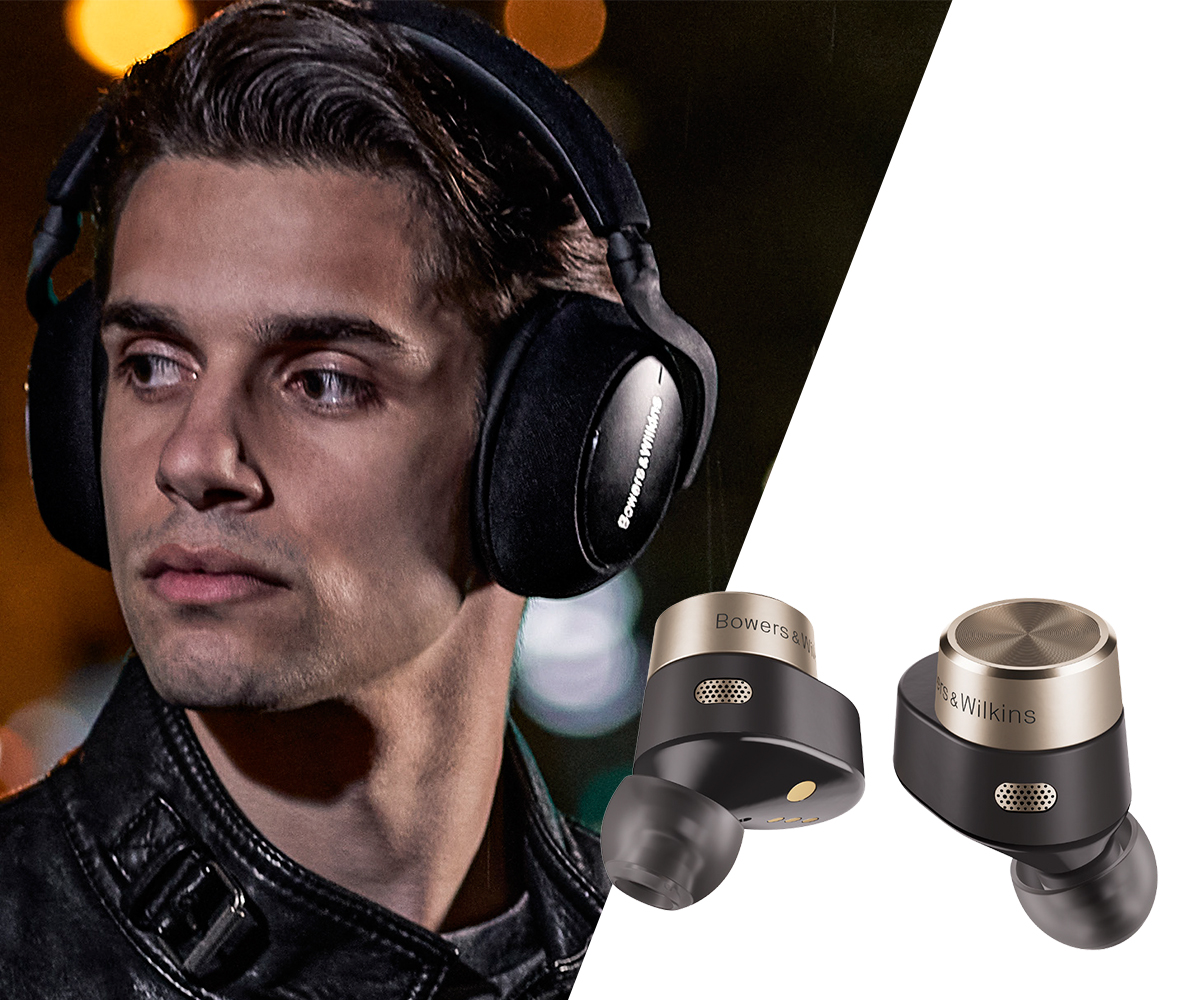 HEADPHONES
6 DECADES OF AWARD-WINNING SOUND BUILT INTO EVERY PAIR.
More detail. More realism. More emotion. Headphones like the category-leading PX7 and PI7 let you feel more of your music than ever before.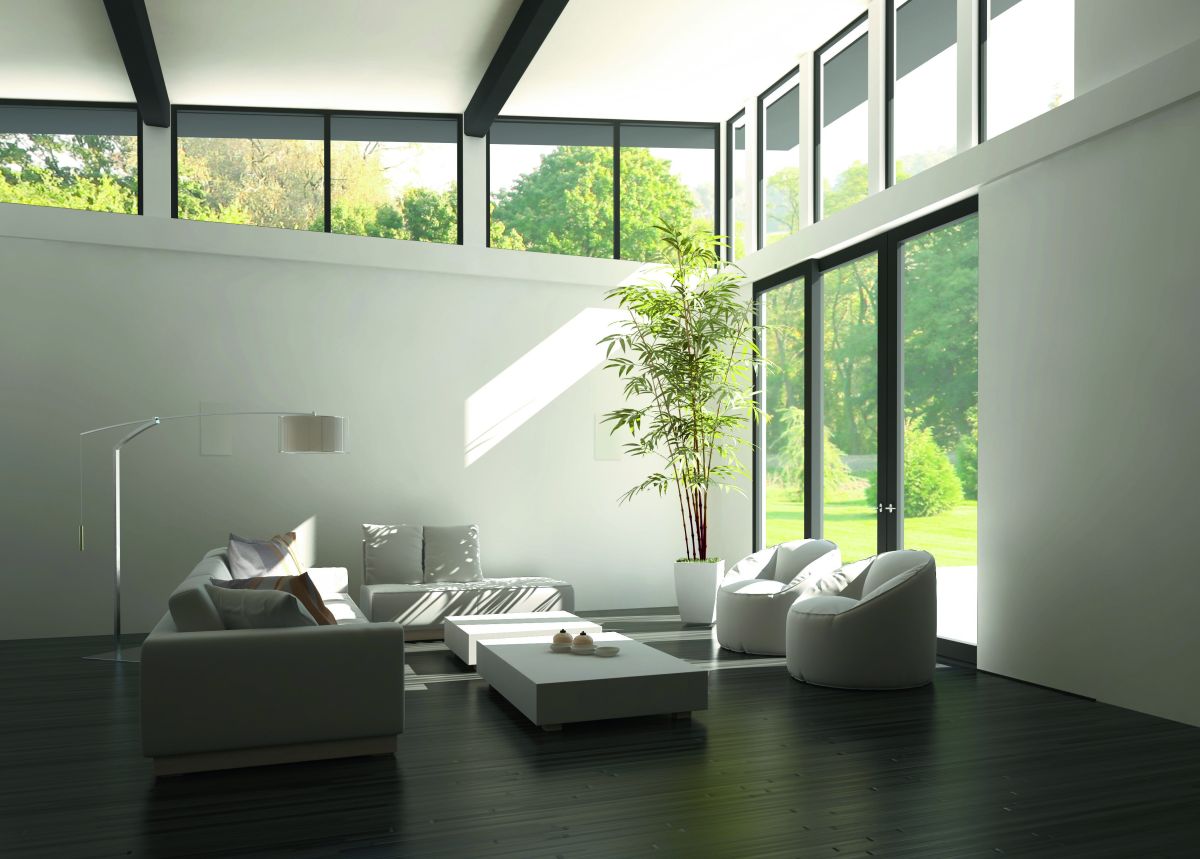 CUSTOM INSTALLATION
SEE NOTHING, HEAR EVERYTHING.
The nearly invisible Custom Installation Series will fill your home with beautiful sound.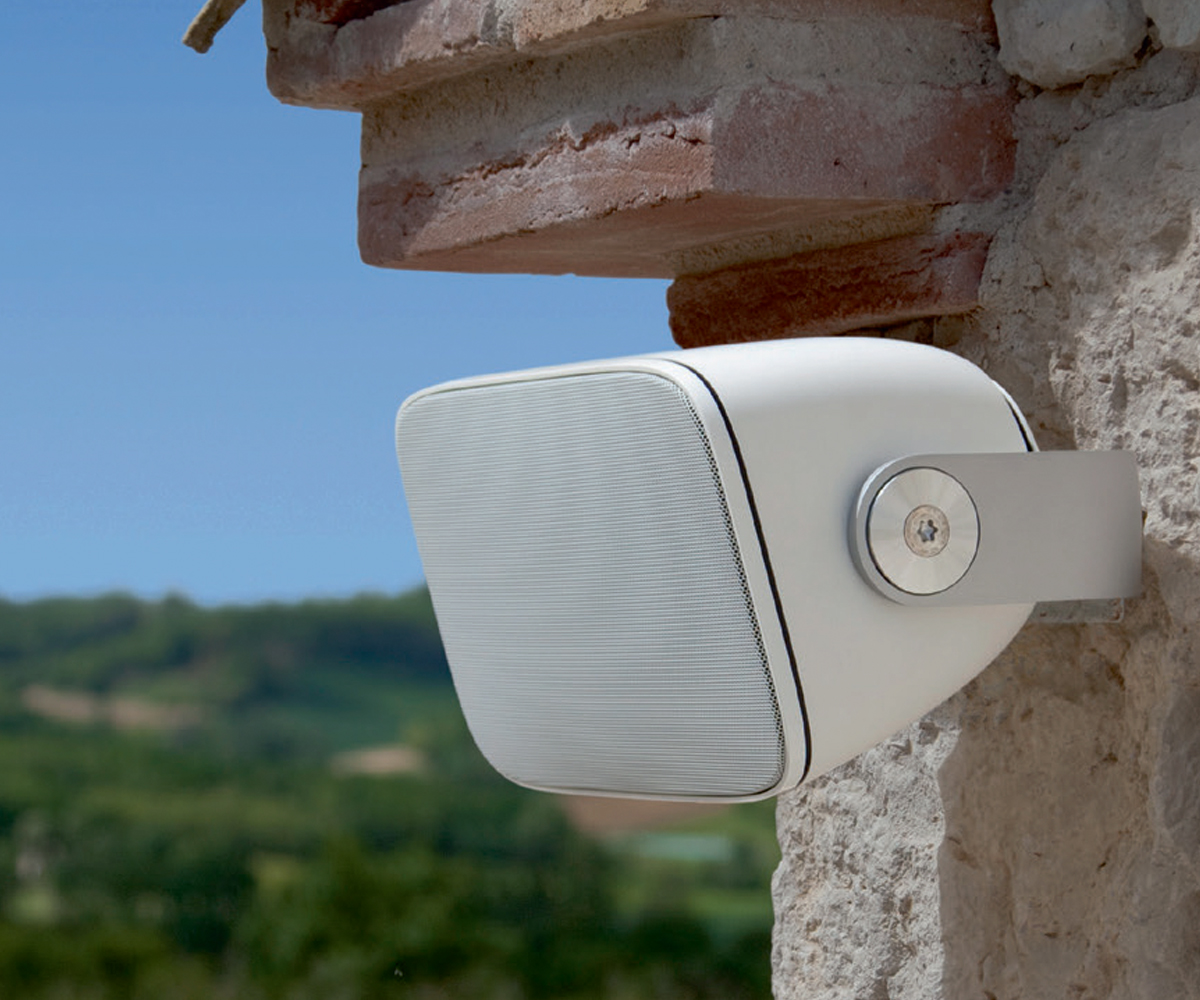 OUTDOOR AUDIO
PRISTINE SOUND–ANYWHERE.
Outdoor speakers, like the flexible AM-1, are built to withstand harsh weather conditions without compromising on sonic performance.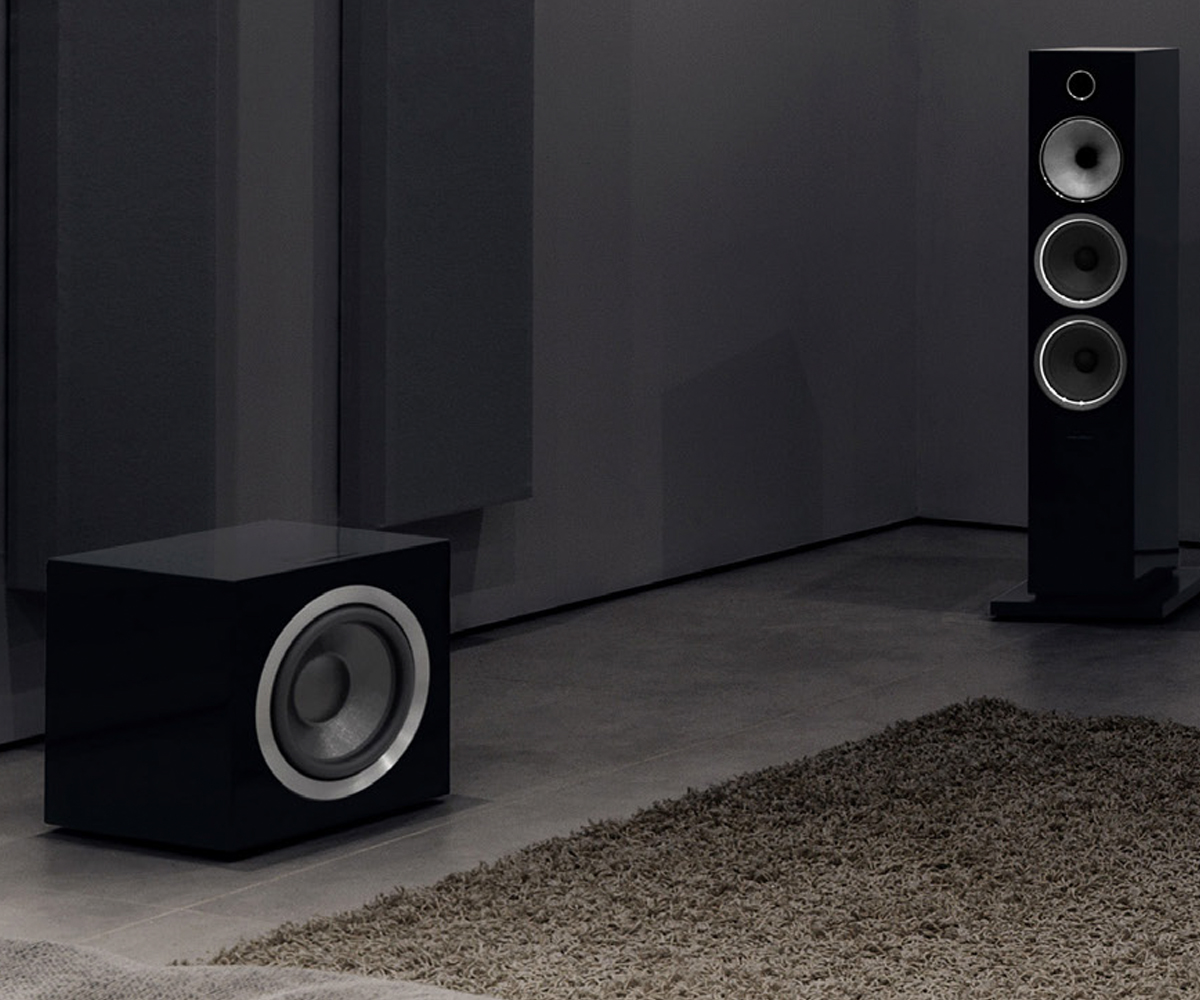 SUBWOOFERS
CLEAN, POWERFUL BASS.
Add another layer of dimension to any hi-fi or home theater system with a Bowers & Wilkins subwoofer. Fill a room of any size with dynamic, powerful bass.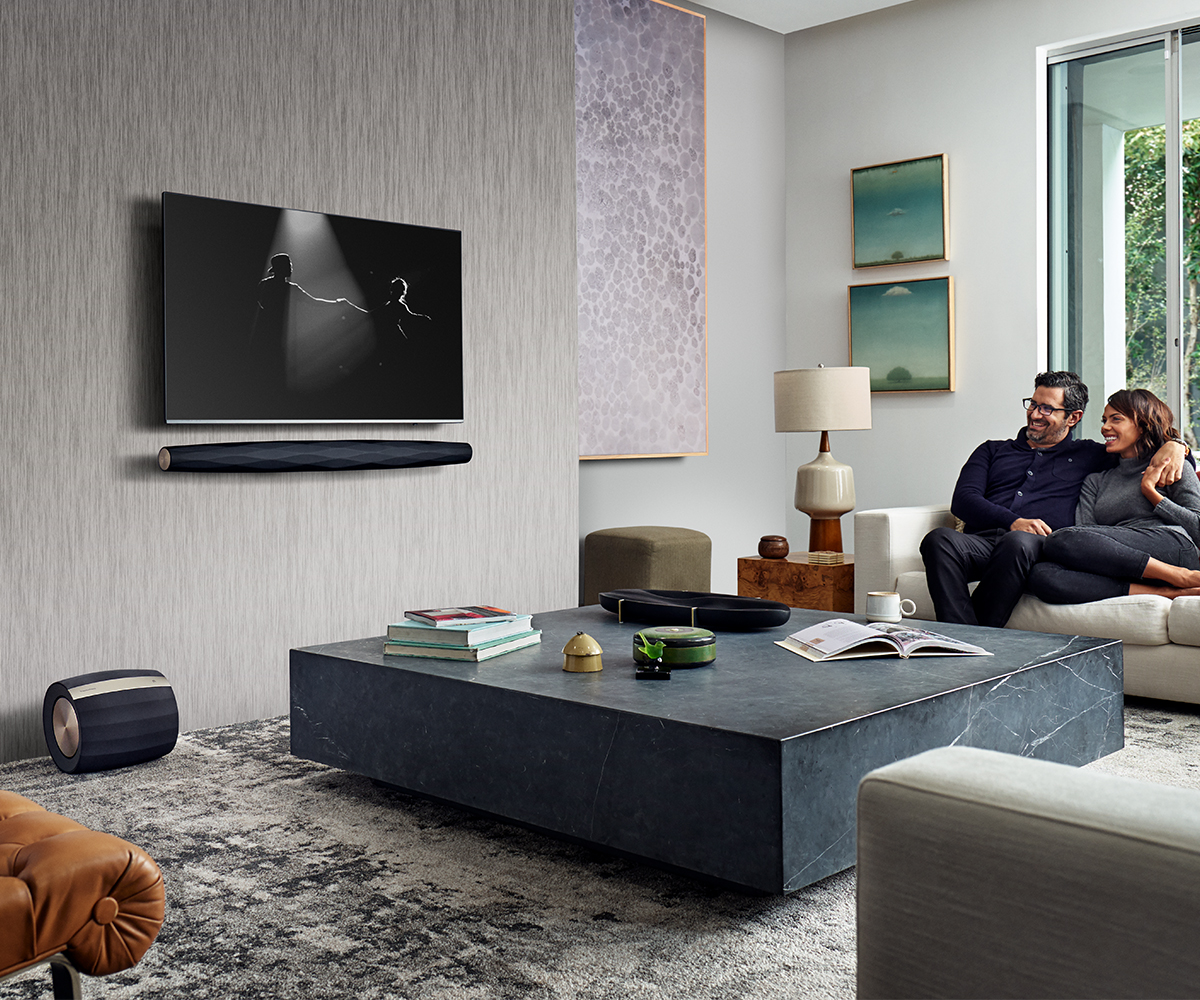 MULTIROOM WIRELESS
THE NEW STANDARD IN WIRELESS AUDIO. Formation Suite is where the convenience of wireless listening meets the impeccable sound quality of Bowers & Wilkins.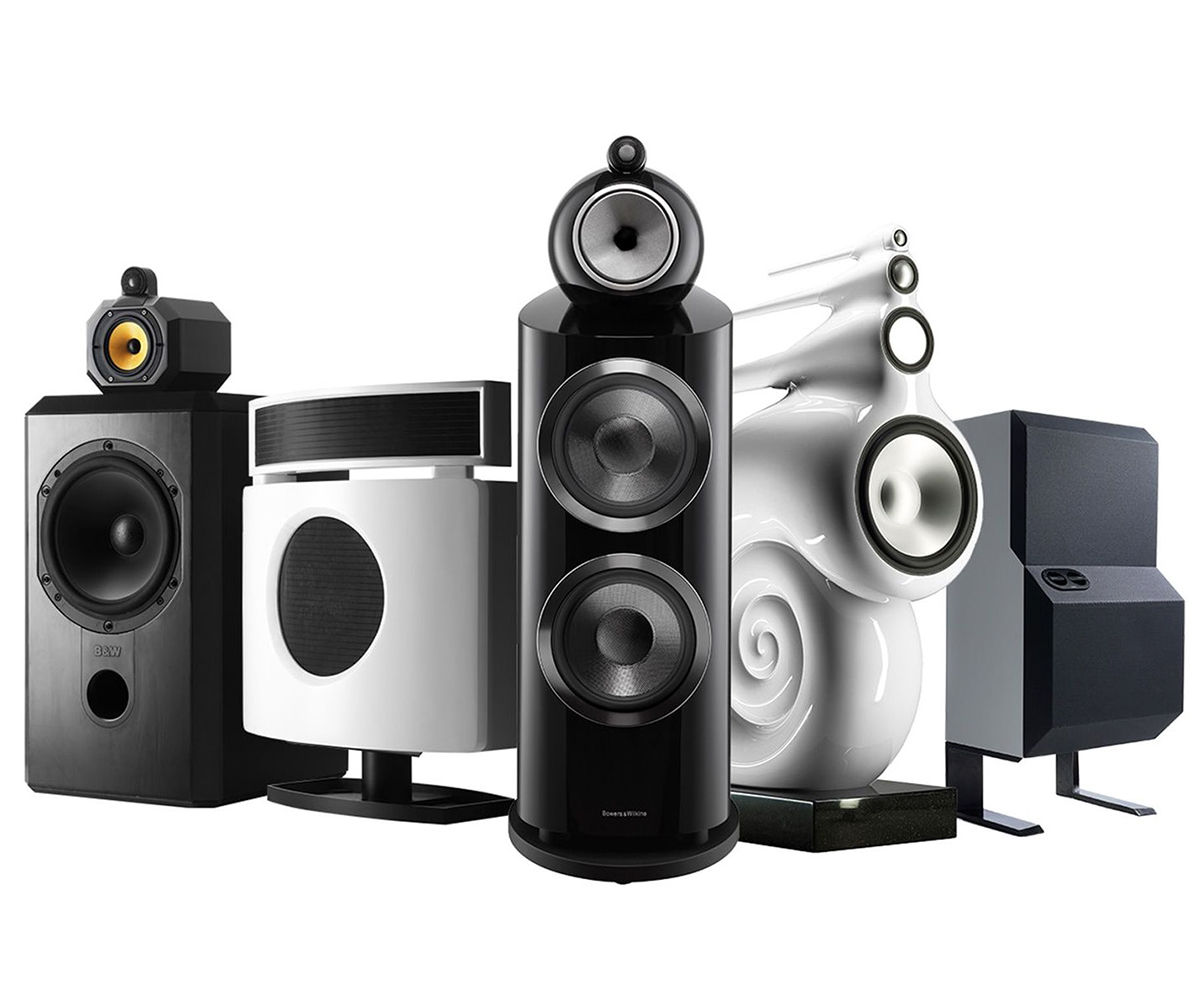 HERITAGE
OVER 50 YEARS OF INNOVATION.
Bowers & Wilkins, founded in the U.K. in 1966, has been at the forefront of high-performance audio technology for almost 60 years. Bowers & Wilkins designs and manufactures precision home speakers, headphones, custom installation and performance car audio products that set new standards for innovation and sound quality, earning countless awards and accolades from the world's leading recording studios and musicians. Bowers & Wilkins' reputation is based on the unwavering pursuit of the best possible sound and an unsurpassable music listening experience. Listen and you'll see.