Intelligent Audio Products is an American company based in Bridgeport, CT that manufactures high-quality audio products,
including their acclaimed line of outdoor PlanterSpeakers.
Their premium outdoor product, PlanterSpeakers, integrates beautifully into their surroundings and also serves as a focal point in any design scheme or décor. All models may be used with live flowers or plants and for indoor use, certain models can be ordered with a special removable planter Smart Pot.
They offer top-notch construction and quality sound second to none. From the very unique Terra Cotta PlanterSpeaker with 360° degree music to the symphony orchestra outdoor sound of the magnificent Flagstone speaker our outdoor PlanterSpeakers rival the finest indoor speakers.
Featured planterspeakers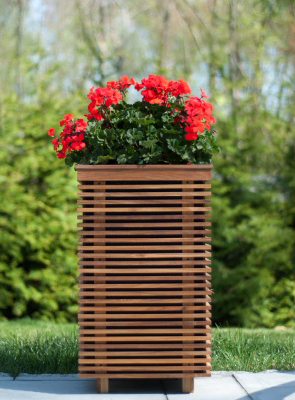 ◀ The Piermont is a modern slatted teak PlanterSpeaker designed for the outdoors. The finely tuned enclosure and premium components give the Piermonts a rich sound usually reserved for boutique speakers. Live plants will thrive in its deep planter space. We included a drainage tube and Smart Pot® soft bags for planting inside the speaker.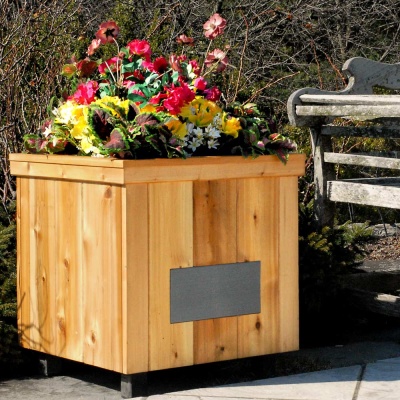 ◀ The North Dakota features the same great sound as the best in the PlanterSpeakers product line. This three-way speaker is made with North American cedar and produces deep bass, flowing midranges and transparent highs. Like all PlanterSpeakers, the North Dakota's sound seems to emanate from thin air - invisible to the eye and music to your ears. We have included Smart Pot® drainage for live flowers and plants. A pair of North Dakota's can cover an area of up to 1,000 sq. feet.
• Call us at 410-308-1650  • Visit one of our showroom locations  • Shop SKY by Gramophone