Great Deals on Amazing Products!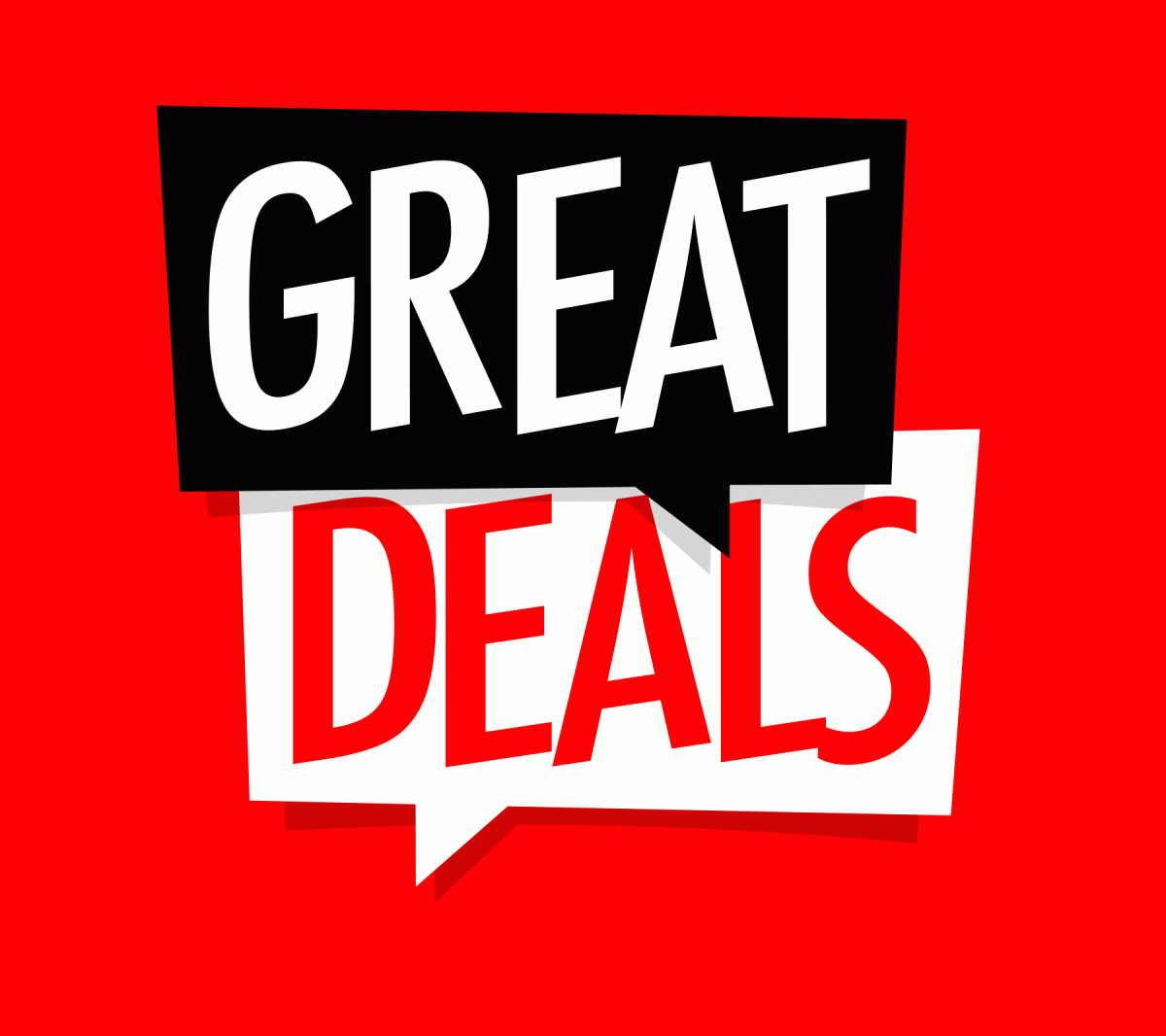 Biggest Clearance Sale of the Year
Save 60% and more on Store Demos,
Open Box & Clearance Items
IN-STORE ONLY. Now through January 31st*
LOOK AT ALL THESE DEALS!
50% Off on All Discontinued TVs
50% Off on All Projectors
40% Off All Open Box/Demo Headphones
50% Off on All Clearance Speakers**

DEMO


Bowers & Wilkins 705 S2
Stand-mount speaker Satin White, Pair
This uncompromising two-way speaker reveals subtle nuances in music others miss. Its high performance features include a solid body Tweeter-on-Top design borrowed from the 800 Series Diamond.
Reg. $3,299.00/pair

Clearance $1,649.50/pair

DEMO


Bowers & Wilkins 804 Diamond D3
Tower Speakers Gloss Black, Pair
For listeners who crave the performance of an 800 Series Diamond™ tower speaker but prefer a more conventional aesthetic, the 804 D4 is the perfect choice. Its new cabinet and plinth make it our best-performing 804 yet. 
Reg. $10,000.00/pair

Clearance $6,500.00/pair
---

DEMO


Totem Tribe V Wall Speakers on Black Stands
in Gloss Dusk, Pair
The Tribe V powerful drivers provide energy, quickness, bass and articulation beyond anything made. New compact high-efficiency exotic alloy tweeter with 3/8-inch thick aluminum faceplate completes the equation. Its 8-ohm easy impedance load along with its earth shattering resolution and wickedly deep and tight bass (down to low 30's) will make the Tribe V the ultimate center unit and the world's finest architectural speaker.
Reg. $4,000.00/pair

Clearance $2,000.00/pair

DEMO


Totem Arro Floorstanding Speakers, Pair
The Totem Arro shoots straight to the heart. The Arro's strong frequency extension and broad-spectrum harmonics blend in a phase-perfect conjunction that transmits the true essence of music. With its ultra-slim design, the alluring and versatile Arro speaker is an aesthetic room-pleaser that allows endless placement possibilities.
Reg. $2199.00/pair

Clearance $1,099.50/pair
---

NEW


LG G1 65-inch Class with Gallery Design
4K Smart OLED TV with AI ThinQ®
LG OLED evo sets a new standard for display. The next-generation OLED panel, combined with the computational power of the Alpha 9 Gen 4 processor, takes your viewing experience to another level.
Reg. $2,799.00

Clearance $1,399.50

NEW


SunBrite Veranda Series 55-inch 4K
HDR Full Shade Outdoor TV
The latest model in the SunBriteTV Veranda Series offers a premium 4K UHD HDR screen with direct LED backlight and is up to 50% brighter than indoor TVs to deliver a breathtaking, vivid picture in outdoor environments.
Reg. $2,211.00

Clearance $1,768.80
---

DEMO


LG GX 55-inch Class with Gallery Design
4K Smart OLED TV with AI ThinQ®
The 4k TV has fluid movement for watching sports and for games so you don't miss any action. Beautiful picture for your favorite movies.
Reg. $2,499.00

Clearance $1,249.50

NEW


Samsung 85-inch Class QN900A Neo QLED 8K Smart TV
Utilize NextGen TV (ATSC 3.0) technology to access high-quality, free 4K TV content with built-in tuners in your Samsung TV. Ultra-fine contrast with Quantum Mini LED that reveals every hidden detail. Powerful AI upscaling powered by Neo Quantum Processor 8K ensures you always get full 8K resolution on your 85-inch TV.
Reg. $8,500.00

Clearance $4,250.00
---

NEW, IN BOX


Samsung 75-inch Class QN900A Neo QLED 8K Smart TV
Witness unimaginable details in the deepest blacks to the brightest whites with 1.5X more lighting zones than normal Quantum Matrix Technology.
Reg. $6,500.00

Clearance $3,250.00

NEW


Sony BRAVIA XR 65-inch Class X90J 4K
HDR Full Array LED with Google TV
Rediscover everything you watch with billions of accurate colors and see impressive picture quality that is natural and beautiful to the human eye.
Reg. $1,499.00

Clearance $749.50
---

NEW, IN BOX


Focal Utopia 2020 Open-Back Over-Ear Headphones
When listening to them, the headphones virtually disappear, and the audio signal is revealed with a level of precision never achieved until Utopia.
Reg. $4,500.00

Clearance $2,700.00

OPEN BOX


Music Hall ikura Turntable
Designed and developed in the USA, this stunning turntable not only serves up seriously great sound, it looks gorgeous doing it.
Reg. $1,195.00

Clearance $717.00
---
*Clearance items are one of a kind and can consist of store demo units, customer returns or items with cosmetic imperfections or blemishes. Accessories, packaging, and manuals may not be available on all items. Not all items are available at all locations. Each location may have slightly different items available throughout the sale. Limited to store stock only and subject to availability as items may sell out. Pricing valid while supplies last until 1/31/2023. **Excluding Bowers & Wilkins 800 Series Diamond Speakers.
Check out these other deals!