Snow Day? Not for Gramophone!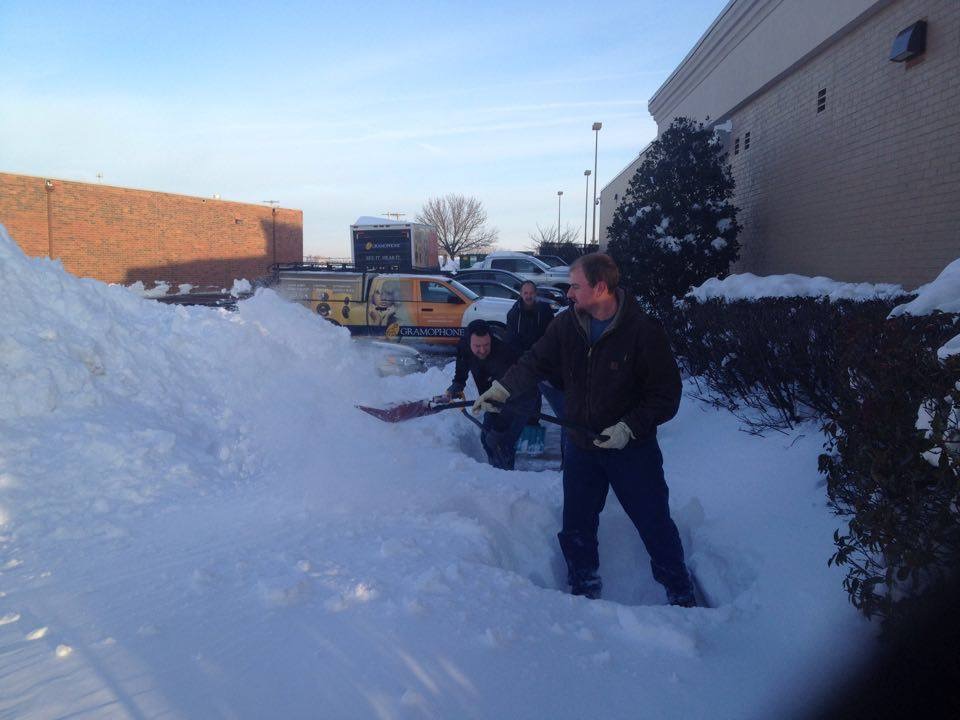 We're proud to be part of a company that pitches in and works together to make sure our stores are open, and that our parking lot is safe! We had at least 15 employees show up early today to help dig out both our Timonium and Columbia stores. We're as committed to our company as we are to our customers.
Take a look at some pictures we shot!