Gramophone's After Christmas Sale!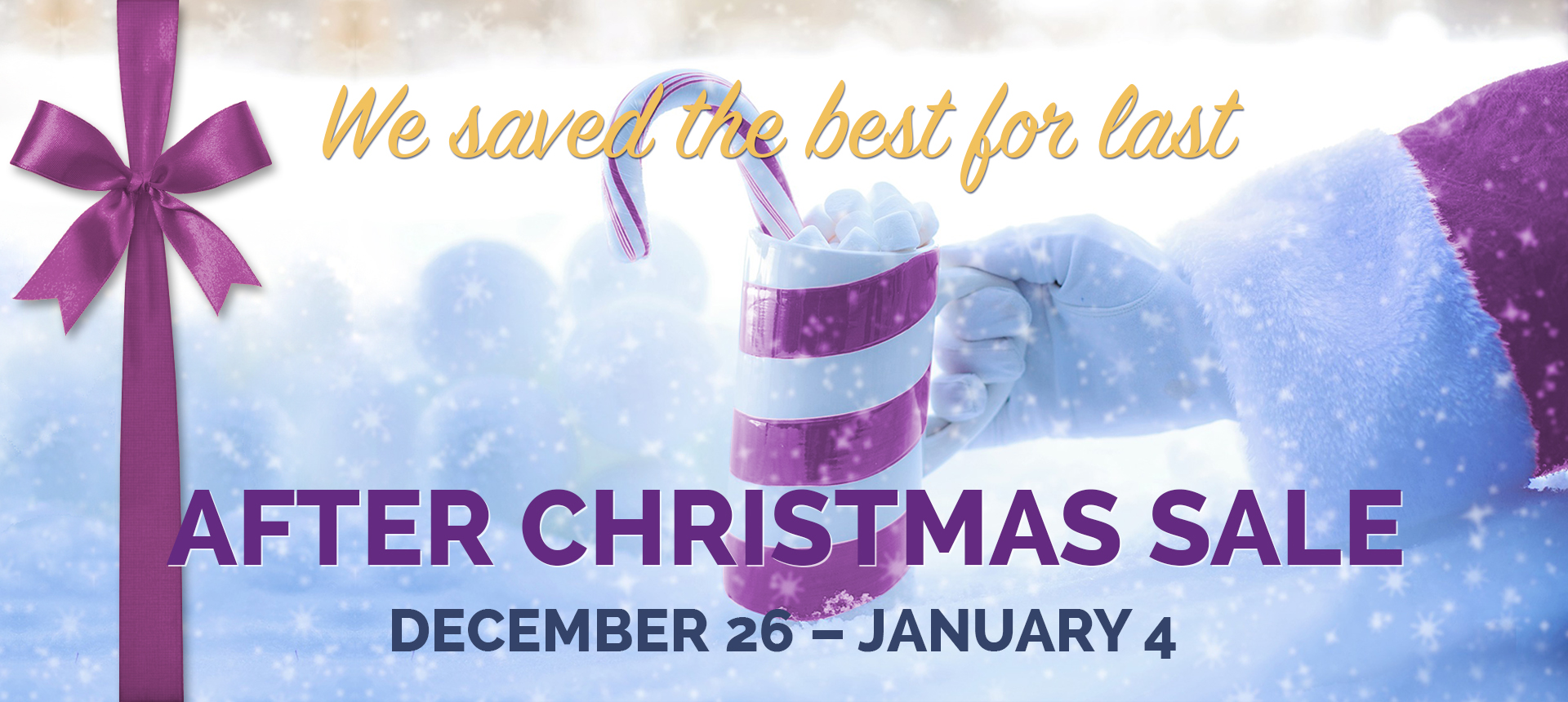 Whether you didn't get what you wanted for Christmas or you're running just a little bit late with your shopping, Gramophone has you covered. Our After Christmas Sale has everything you need and want to round out this year at discounts of up to 80% off! Be merrier with Gramophone!
*See store for details. Items are subject to prior sale. Items are clearance, demo, or open box items. First come first served.
Audio Components
Bowers & Wilkens A7 Wireless Table Top Music System

The A7 wireless speaker combines the best technology of Bowers & Wilkins with Apple AirPlay Streaming to create a fully-sledged streaming hi-fi system in a stylish, compact unit that will fit anywhere in your home. 

Was: $800, Now: $549 

Available in Timonium and Columbia

McIntosh C2500 Vacuum Tube Preamplifier

The C2500 tube preamplifier combines the legendary McIntosh vacuum tube preamplifier circuitry with a full suite of contemporary features and technology. Not only does the polished stainless steel chassis look beautiful, but it shields the noise sensitive analog audio section from the power supply and control circuitry to provide the cleanest signal possible to your amplifier.

Was: $7,000, Now: $4,897 

Available in Columbia

NAD D7050 HYBRID DIGITAL AMPLIFIER WITH APPLE AIRPLAY

The NAD D7050 with Apple AirPlay is one simple package. With your computer or smartphone running iTunes and a home Wi-Fi network, just add the D7050 and your favourite loudspeakers to get a state-of-the-art audio system in a stylish and compact package that fits anywhere in your home.

Was: $1,000, Now: $697 

Available in Timonium
---
Speakers and Turntables
Yamaha RX-A3060 Sound Receiver

Connect conveniently to a smartphone or tablet with Bluetooth for quick wireless access to your music, or use the phono input to listen to your favorites on vinyl with surround sound realism and high-resolution audio playback. 

Was: $2,200, Now: $1,697

Available in Timonium

Bluesound DUO 2.1 Channel Speaker System

*2 Speakers and Subwoofer Package

The DUO's peak subwoofer and full-range satellite speakers deliver massive range and crisp, delicious detail that you simply have to hear to believe. Designed for 24-bit audio, the DUO delivers true high resolution texture, bottomless bass, and vivid clarity. Finally hear what you've been missing.

Was: $1,000, Now: $399

Available in Timonium and Columbia

Klipsch RP-250F Tower Speaker

The RP-250F Premiere Speaker from Klipsch is a passive floorstanding speaker designed to fill large rooms with clean, natural sound. Prepare for the cleanest, most powerful low frequency response on the market.

Was: $750, Now: $499

Available in Timonium

Martin Logan REQUEST Electrostatic Speaker

Experience powerful bass and incredible detail with Martin Logan's reQuest speakers. The reQuest sets the standard in both its ability to deliver unlimited dynamics and to unravel the most complex micro detail.

Was: $4,800, Now: $1,398 

Available in Timonium

Rega RP1 Turntable

This multi-award winning turntable is designed and engineered to achieve outstanding performance way beyond the expectations of a product at this price point. The minimalist design of the RP1 and the use of extremely high quality components throughout ensure this amazing product will deliver unrivaled performance for the price.

Was: $450, Now: $329

Available in Columbia and Gaithersburg

Sony HT-ST9 Sound Bar and Subwoofer

This Sony HTST9 soundbar features coaxial left, right and center speakers and comes with a wireless subwoofer, so you can easily add immersive audio to your home theater setup. A Bluetooth interface enables audio streaming from select devices.

Was $1,500, Now: $597 

Available in Timonium

Totem Storm Performance Subwoofer

The Totem Storm Sub is one of the most flexible high-performance subwoofers available. Designed mostly for cinema/surround applications, the Storm Sub is very comfortable in a stereo or multi-channel audio environment. It offers automatic power-down, its amplifier going into standby when signal is absent and reactivating automatically on signal reception. 

Was: $1,250, Now: $897

Available in Timonium
---
Theater and Seating
Runco Q750I Projector

Experience a dramatically improved picture and unmatched performance with with hue compensation and gamut mapping that increases saturation without compromising the purity of other colors.

Was: $15,000, Now: $2,997

Available in Columbia

Inada Yu-ME Massage Chair

The Yu-Me Massage Chair is great for sitting back and relaxing after a long day. It replicates shiatsu master techniques and motions so that you get a high quality, realistic massage in the comfort of your own home.  

Was: $7,000, Now: $3,499

Avaiable in Timonium