Got A Second?
We certainly hope so. Our Timonium showroom now features performance packages that are value-engineered to bridge budget and quality. It's our commitment to provide the best products and systems which will exceed your expectations, yet are satisfying to your wallet. Several of our most commonly purchased flat panels are now accompanied by digital signs that show you our price compared to our competitors, and will be regularly updated. Why? We want you to know that you can and should shop at Gramophone for better service, support, and experience all at a reasonable price.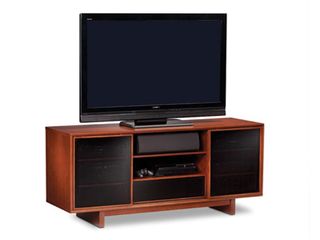 Gramophone is excited to offer a full HD experience complete with 46" 1080p Samsung TV and 5.1 PSB Surround Sound system. A Gramophone system would not be complete without a matching BDI home theater stand, WiFi Blu-Ray Player, Audioquest performance HDMI cables and wiring, along with a Furman Surge Protector.
Use your existing furniture or mount the TV to the wall and the whole system is $2999.  For $3999, use our complete system, including the BDI stand, and this saves you $635 off regular prices. To kick off this promotion, for short period of time, we are including 24 Months No Interest Financing.
What could be better? Professional installation starts at $449 for those who are not up to installing on their own.
Surprised? See It, Live It, Hear It at Gramophone Today!
-Andrew Davis, CFO