A theater for the Kings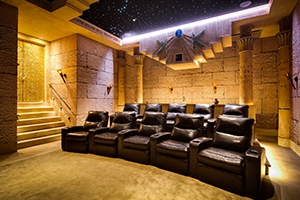 One of our favorite custom designs in 2018 is this phenomenal Egyptian themed theater!
Our client dreamed of the best sounding and looking theater imaginable – one that draws you into another time and space. We victoriously accomplished this mission and enjoyed the collaboration on this project with Acoustic Smart.
View the case study here ▸