After-Christmas Sale!
Wind down from the holidays, and buy the gifts you would've gotten had you made a Christmas list! (You procrastinator, you.) All of our floor and demo products MUST GO to bring in the technology and entertainment of 2015! With an incredible array of products and savings up to 75% off, this is a sale you can not miss, lest you regret it while mooching off your friend's home theater and A/V systems to watch the Superbowl. 
Also, get a chance to win a Gramophone gift card by voting on your favorite Sale Ad below! Click on your favorite postcard to enter!  Contest ends January 3, 2015.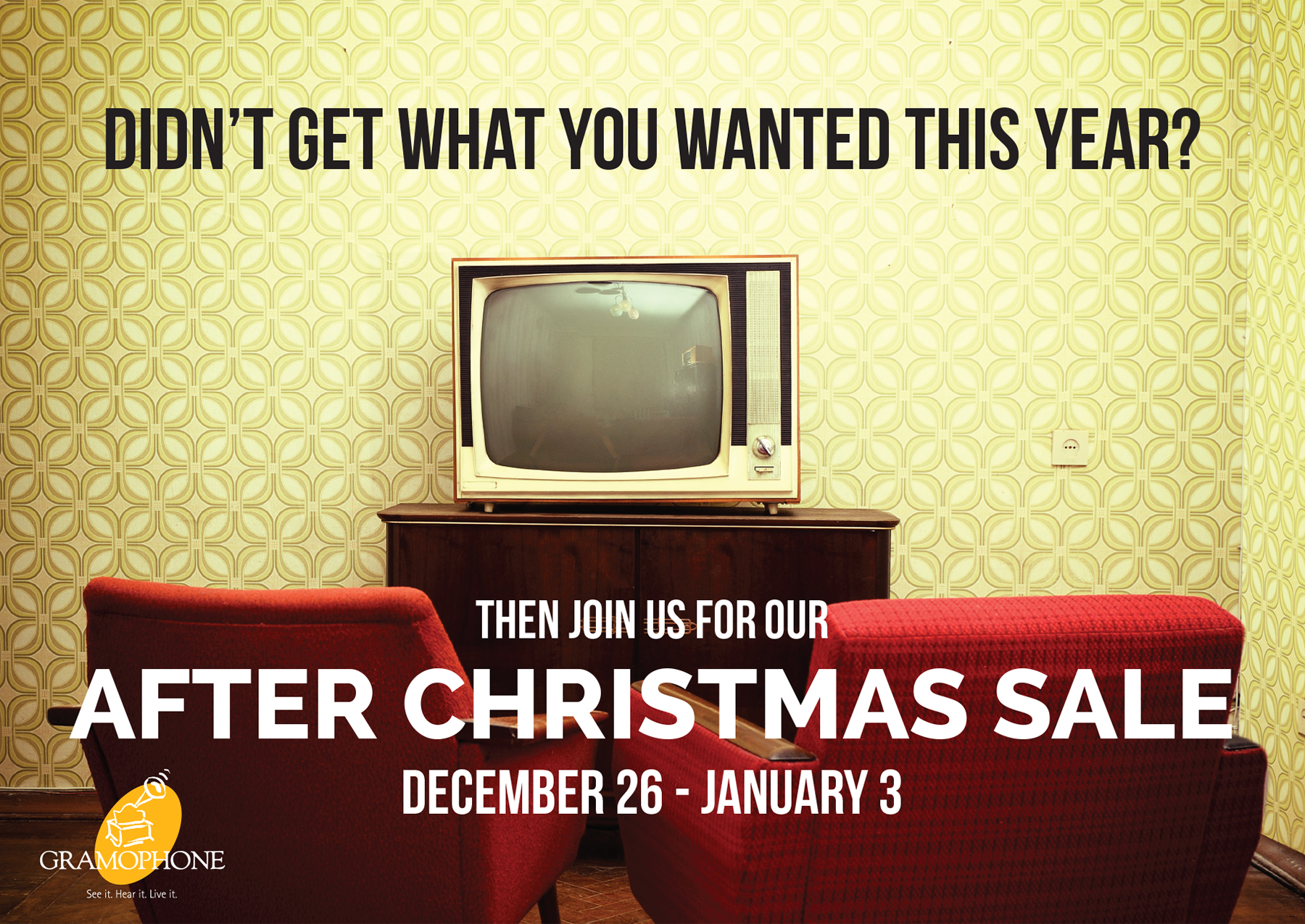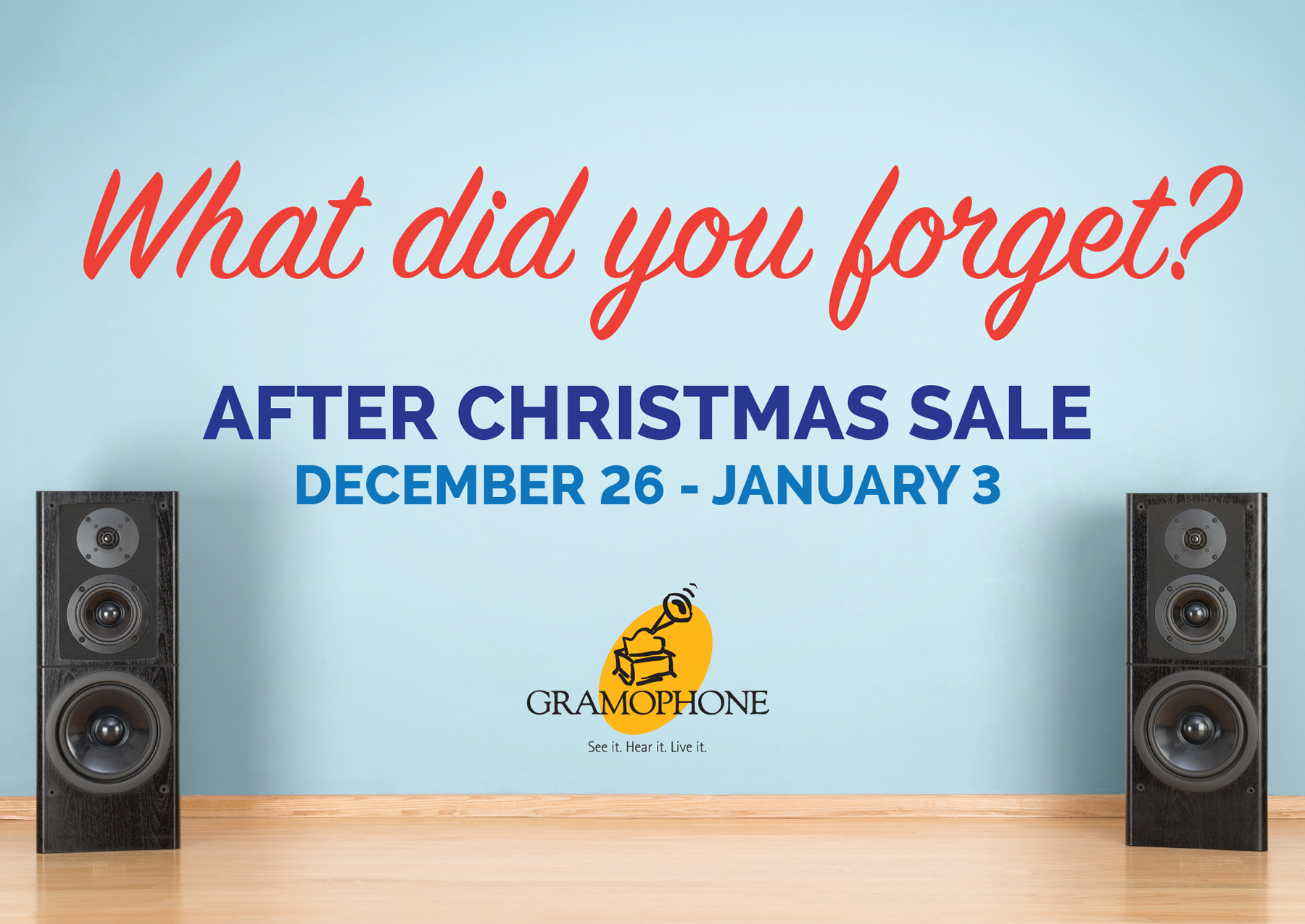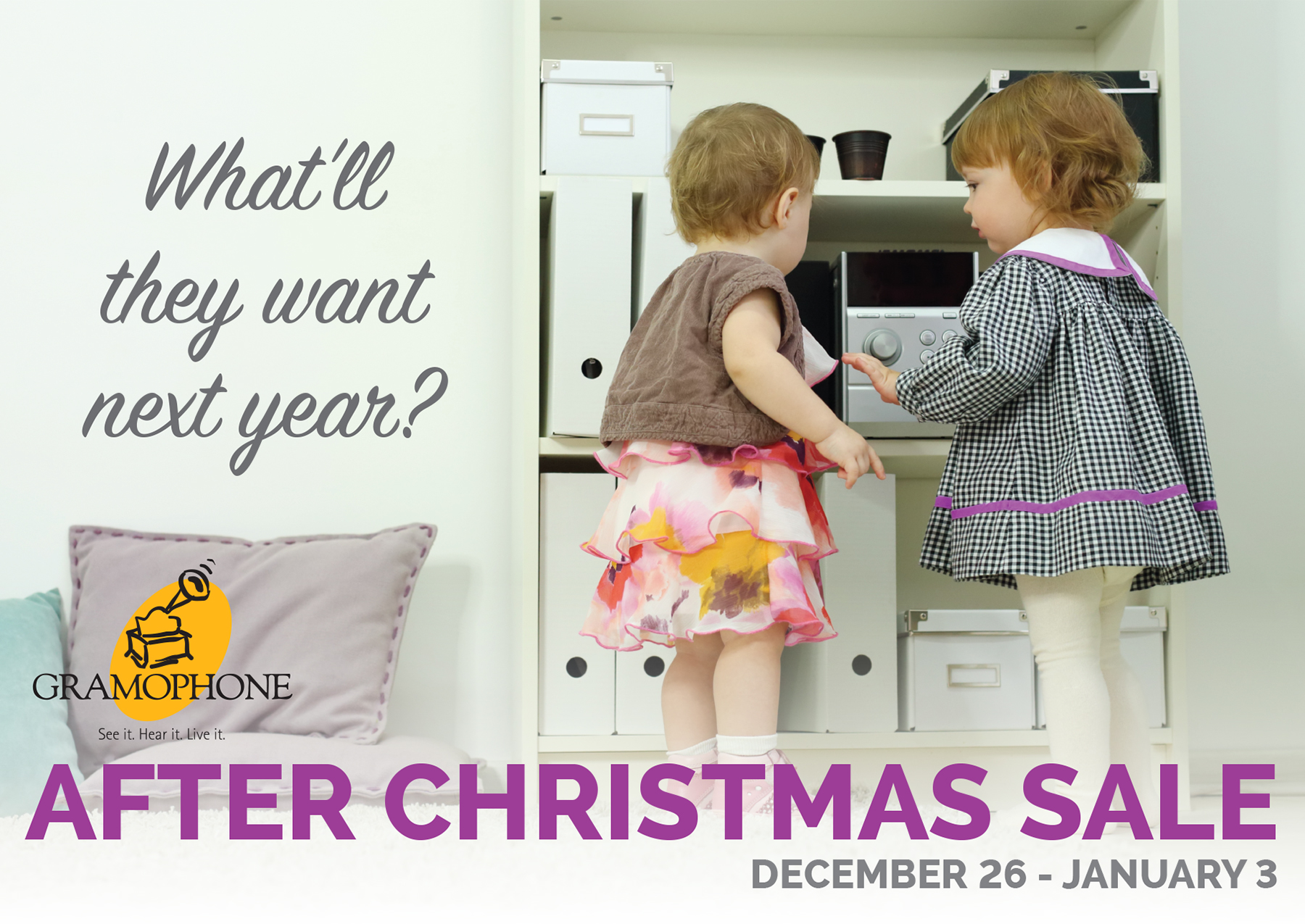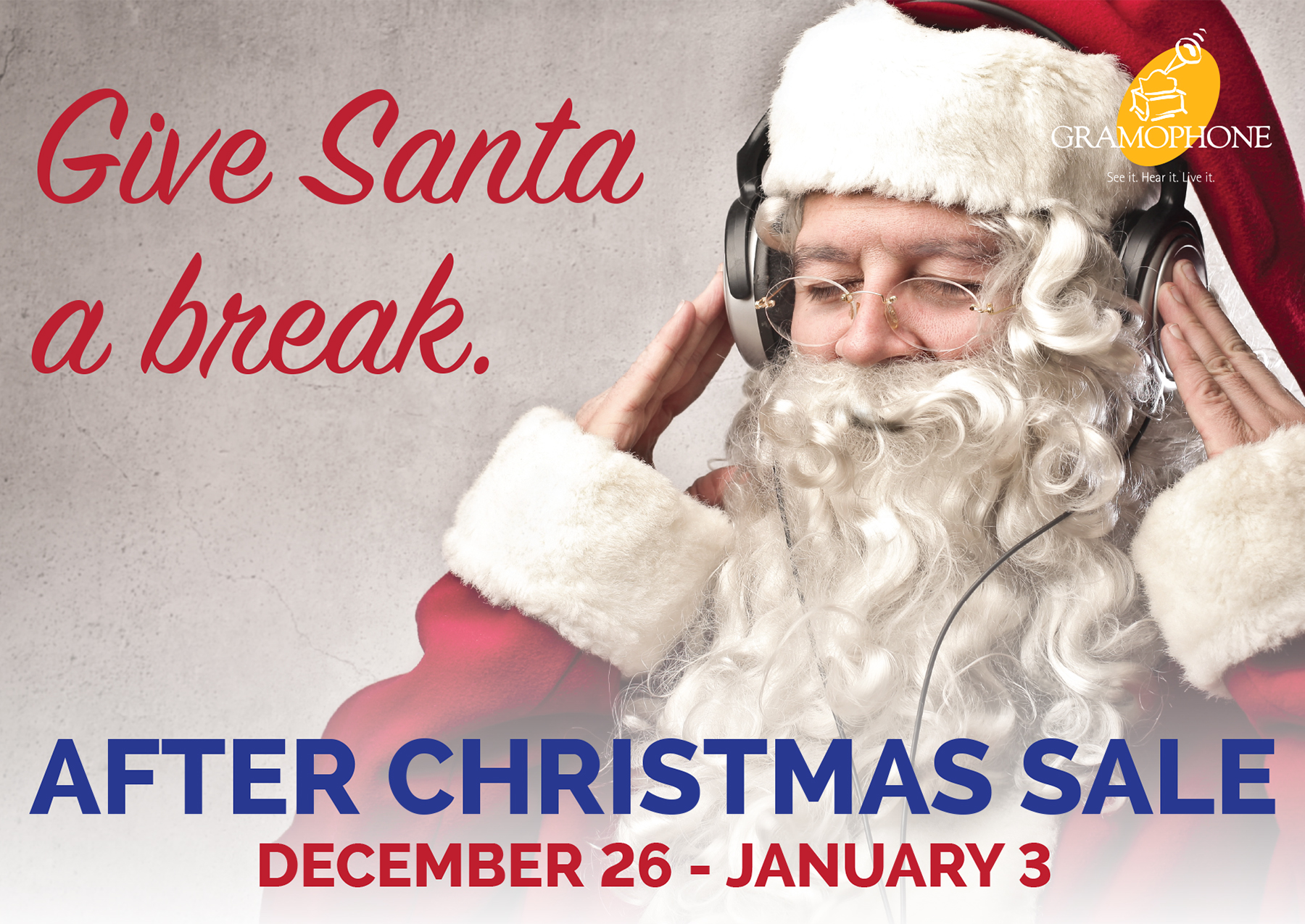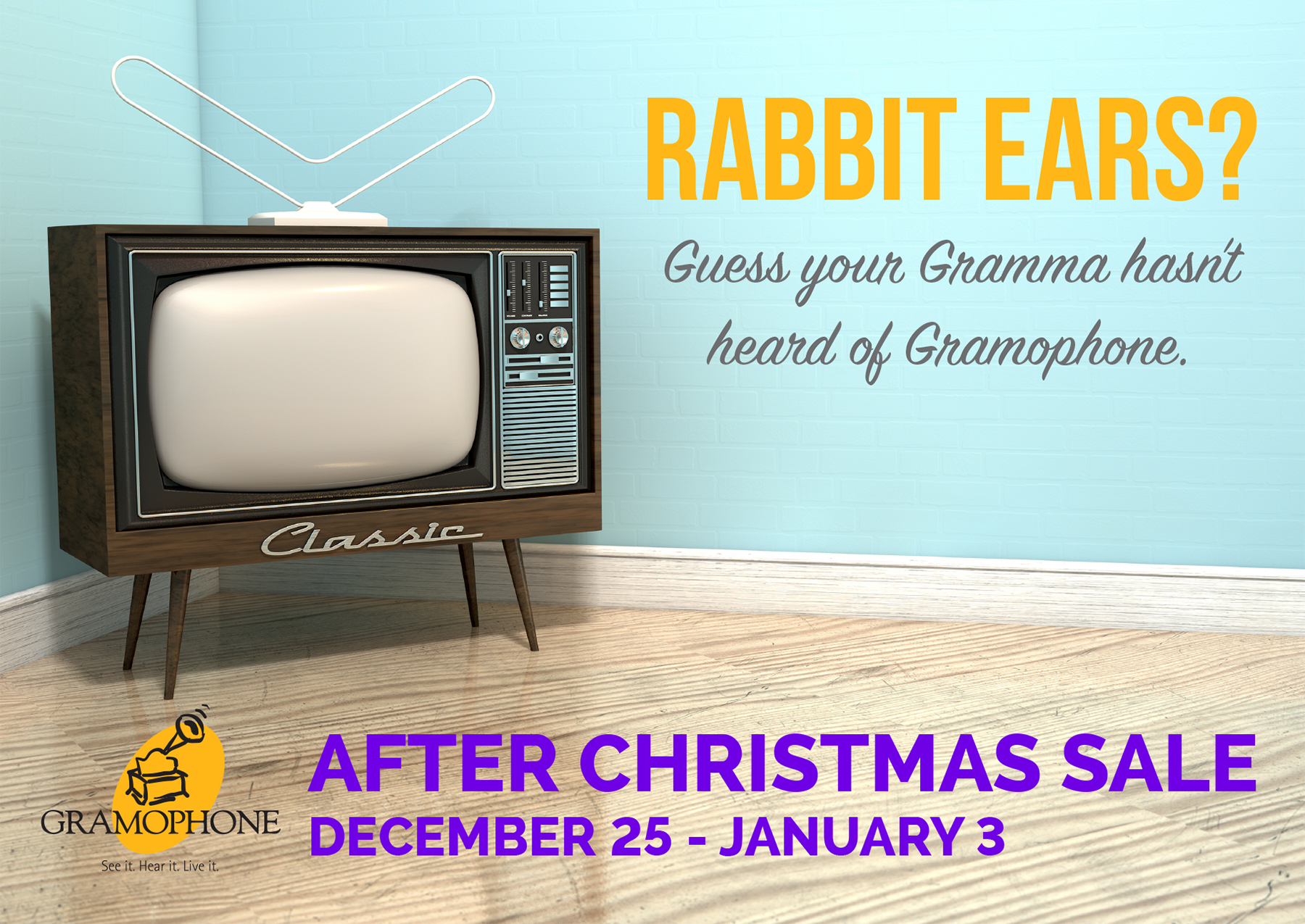 *see store for details.