OVERVIEW
Gramophone is a privately held, family-owned company with more than 60 employees, many of whom have been with the company for over a decade. Today, we provide the highest quality home audio and video equipment, as well as expert design and custom installation services. We offer expert sales, design & installation in both new construction & existing residences.
Gramophone is one of the nation's most respected & preeminent installers of home theaters, media rooms, custom whole-house AV systems, smart home automation and control systems, and telecommunication and networking systems for homes and businesses.
THE FORCE BEHIND IT ALL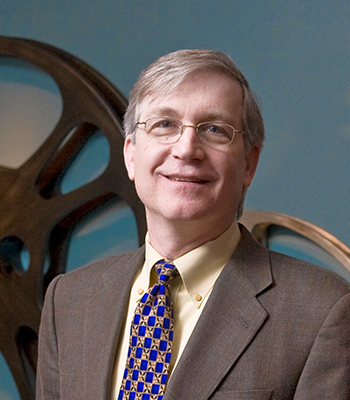 BRIAN HUDKINS

Brian Hudkins was a 20-something-year-old audiophile with a passion for music and the stereo business, as well as an idea that would change his industry and community forever. Since then, Hudkins' idea has evolved into two nationally recognized showrooms, one of the top ten largest custom retailers in the United States, and Audio Video International's Retailer of the Year for over 10 consecutive years.

Read the full interview here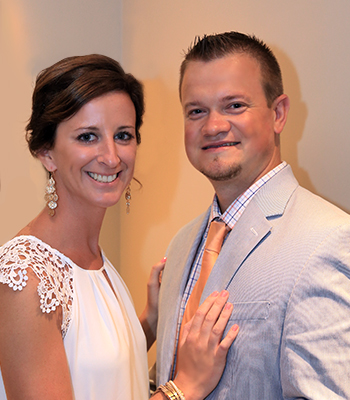 ANDREW DAVIS

Follow the path of Gramophone's future, as told by Andrew Davis, the company's commander in chief.

Read the full interview here
GRAMOPHONE IN THE COMMUNITY
Over the years, Gramophone has supported a wide variety of charitable programs like:
Johns Hopkins Children's Center, Baltimore Symphony Orchestra, Make-A-Wish Foundation and many more…
If you want to do good with Gramophone or find out more about the programs we supported, take a look at our "In the Community" page here.
AWARDS
Best Lutron Design from the Lutron Excellence Awards for our full-scale lighting project in Fells Point 2016
Electronic House Home of the Year Awards 2016: Best Home Theater over $150,000 or More
Electronic House Home of the Year Awards 2016: Best Multipurpose Room
Lutron Excellence Awards 2015: Best Interior Lighting
Best of Houzz 2016: Design
Best Dealer award from Furman Sound 2016
Electronic House Home of the Year Awards: Bronze in Before & After
Electronic House Home of the Year Awards: Silver in Home Theater $75K - $150K
Best of Houzz 2015: Customer Service
Best of Houzz 2015: Design
Best of Baltimore
CEPro Top 20 Custom Retailer
AudioVideo International - Manufacturer's Elite Retailer Award
AudioVideo International - Top 10 Retailer Award
1. SATISFACTION GUARANTEED
Your satisfaction is our number one goal. If you're not happy, we're not happy! You can return any purchase within 7 days for a full refund* or within 30 days to exchange. If a product requires service three times during the first year, we'll replace it free of charge. Over 40 years of return customers is your assurance that you'll be thrilled with our products and services.
* excludes special purchases, installation services, one-of-a-kind or custom items, open box or discontinued merchandise (see store for complete details).
2. OWN THE BEST
We're very careful about the products we offer and we want them to represent the best value in every price range. We have high standards for quality, performance, and value and are proud to offer products that we would want in our own homes. We stay on top of changes in technology and what's new in the marketplace to make sure we have the best value products in every price range.
3. GUARANTEED LOWEST PRICE
You won't pay more to shop at Gramophone. We're in a highly competitive marketplace and have joined with companies like ours throughout the United States to pool our buying power to make sure that you will not pay more for the same products. Getting proper service and advice on the best available equipment shouldn't have to cost more. If any local authorized dealer advertises the same product at a lower price within thirty (30) days of your date of purchase, we will gladly refund the difference.*
*excludes special purchases, one-of-a-kind items, open box or discontinued merchandise
4. WE MAKE IT EASY TO BUY
We know that sometimes normal showroom hours just won't fit your schedule. So, in addition to our regular hours, we can also meet your schedule with a personal appointment. We will gladly accept your check, Visa, MasterCard or Discover card. Interest-free and longer term financing are available with all purchases for qualified borrowers.
5. FREE IN-HOME CONSULTATION
Sometimes it's difficult to decide what would work best in your home while visiting one of our showrooms. Our customer advisers will be glad to visit your home to better understand what will work best for your home and your lifestyle. With this free service, you can be sure you get the perfect solution for your home. We have in-house interior designers to help you understand how your space will look and fit in your home's unique style.
6. PROFESSIONAL ADVISORS
Ever been frustrated with the lack of knowledge displayed at other stores? Our customer advisers are all AV enthusiasts and receive ongoing training, backed by a team of dedicated support professionals so they can resolve your most challenging questions and issues.
7. EXPERT CUSTOM HOME INSTALLATION
At Gramophone, we have trained experts that can make any audio or video system an integral part of your home. We can work with you, your designer or your architect to design an entertainment system that you can enjoy in any and every room in your house. Our expert technicians can install anything from a pair of in-wall speakers, to a dedicated home theater, or a whole-home automation system.
8. WHITE GLOVE DELIVERY & INSTALLATION
To ensure that it's easy for you to get your new purchase home, we offer expert delivery on most systems. Our engineering and project management staff work with our customer advisers to assure that your system is installed properly and is easy to operate.
9. FIRST-CLASS REPAIRS & MAINTENANCE
Gramophone is unique in maintaining a high-quality in-house service department on behalf of our customers. We handle repairs and maintenance in and out of warranty. If you need repairs on your Gramophone purchase or just have a simple question, we're just a phone call away.
10. ONE YEAR SPEAKER TRADE-UP PROGRAM
Upgrade without losing money! At Gramophone you can trade in any pair of speakers* purchased from us within one year and receive your full purchase price back towards the regular selling price of any other pair of new speakers costing at least twice as much
* trade up program doesn't include special orders or custom finishes
11. WE'VE BEEN AROUND SINCE 1976
Gramophone has been the Mid-Atlantic's most trusted resource for audio, video and control systems since 1976. We will be here to stand behind our products and provide you with the highest level of service – today AND tomorrow.
WE LOOK FORWARD WORKING WITH YOU