ABOUT
Bang & Olufsen was founded in 1925 when Peter Bang, a studied engineer, and Svend Olufsen opened their company in Struer, Denmark. Bang put all his energy into creating innovative technology while Olufsen dealt with the business aspect. One of their most significant developments was a radio that worked with alternating current, while at that time, most were still running on batteries. It was the first product that carried the B&O name - the Eliminator. Other successful inventions were a sound recording system for the film industry, roof-mounted loudspeakers, and the iconic Beolit 39 with a Bakelite cabinet. Today they design and manufacture high-end audio products that combine technological excellence with emotional appeal.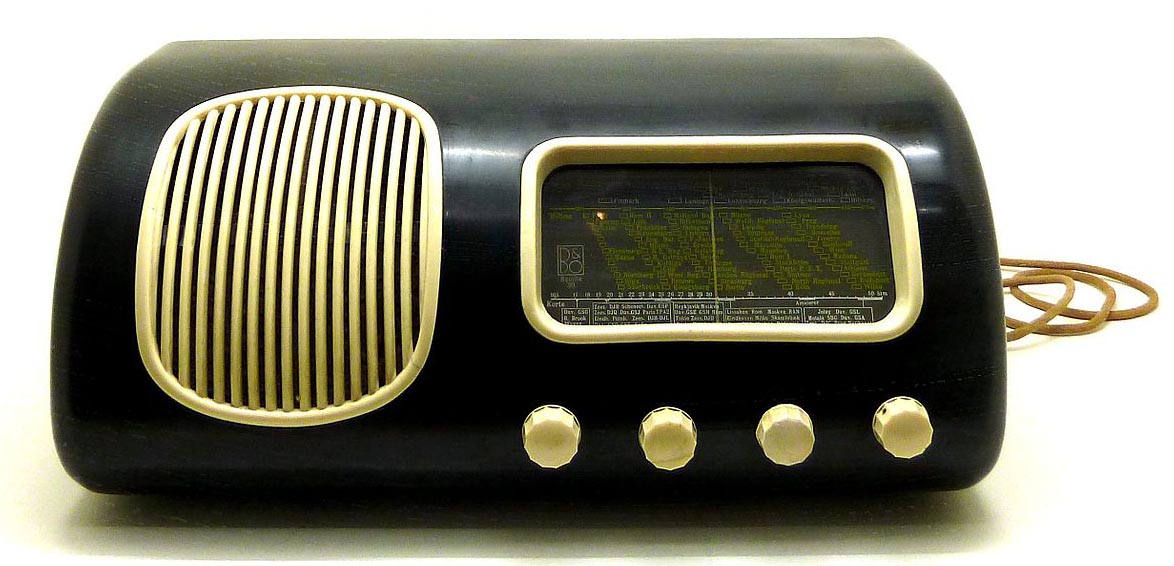 Beolit 39 from 1938, B&O's first Radio in Bakelite

B&O PLAY
What is play?
B&O PLAY consists of products such as Headphones, earphones, speakers, portable speakers as well as Bluetooth and multiroom options. They are intuitive to use, easy to integrate into your daily life and deliver excellent sound.
B&O believes that PLAY introduces real progress and is to be understood as positive energy and curiosity.
B&O PLAY consequently stands for the alliance of PLAY with Bang & Olufsen's essence, property, and luxury. B&O + Play = BEOPLAY

PRODUCTS
Bang and Olufsen offer a variety of products, below, you can find some of the most popular and highly recommended models.
*Prices are subject to change


BEOPLAY A1
Portable Bluetooth speaker with up to 24hrs of battery life.
$ 249*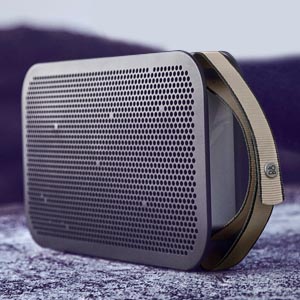 BEOPLAY A2
Powerful, portable, dust and splash resistant, Bluetooth speaker with True360 sound.
$ 399*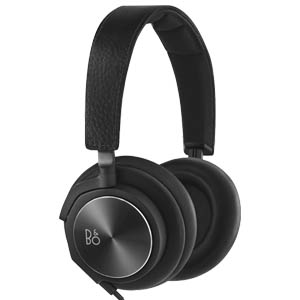 H6 Headphones
Premium over-ear headphones (2nd Gen) with amazing sound quality and a perfect balance of bass and treble.
$ 349*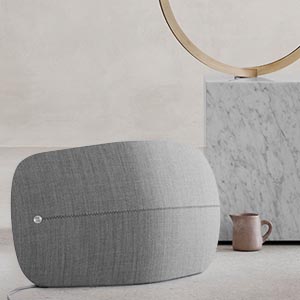 BEOPLAY A6
Extraordinary sound. Offers an intuitive, and wireless music experience with an adjustable performance so you can place it anywhere.
$ 799*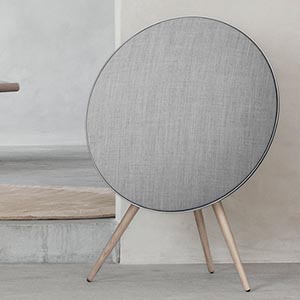 BEOPLAY A9
Beautifully elegant speaker with very powerful sound. Performs equally well from the corner, standing alone or hanging from a wall
$ 2,699*